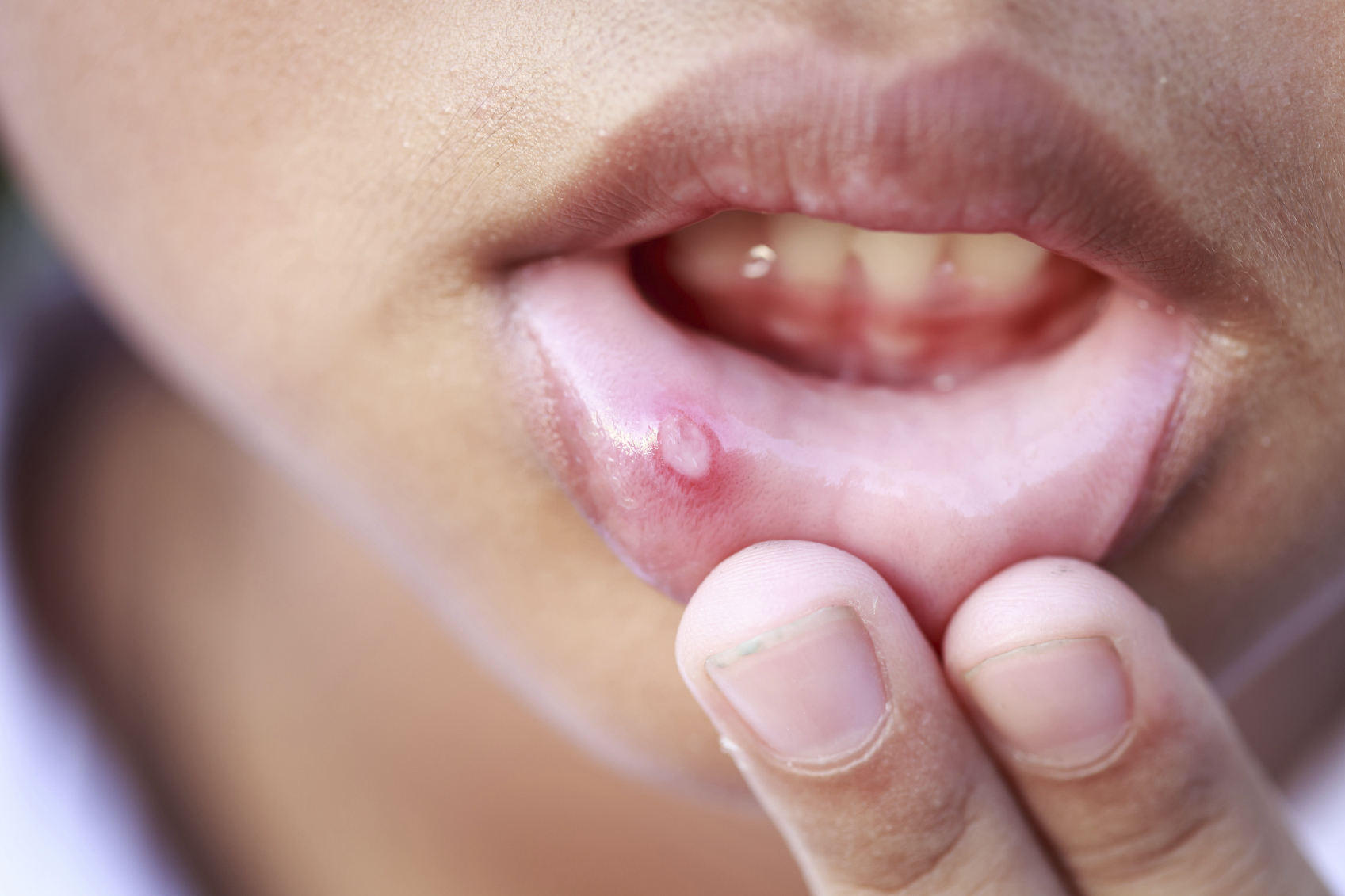 Oral ulcers are the most common oral epidemic. People with regular oral ulcers will find that this disease is usually happening in same location, simply because 95% of oral ulcers are recurrent-type ulcers. Just like other oral diseases such as oral mucosal diseases, dental caries (tooth decay), periodontal disease; oral ulcer is also being regarded as one of the most common oral diseases.
Oral ulcers are characterised by red, white, concave lesions and tingling sensations that can grow in any part of the mouth, including the tip of tongue.
From medical viewpoint, there is no clear correlation between oral ulcers and so-called "heaty". Under normal circumstances, it is possible to apply anti-inflammatory, analgesic, and healing creams. But if patients don't recover after more than two weeks, it may be a sign of cancer.
Be alert to precursors of oral cancer
Oral ulcers are one of the symptoms of oral cancer. If patients do not recover after more than two weeks, the patients must stay alert because those mouth ulcers that caused by cancer, are no different from the ordinary oral ulcers. Hence, when oral ulcers are unhealed after a long time, yet tooth is loosened for no reason simultaneously, for example – after the removal of the tooth, the adjoining tooth is then loosened, patients must start seeking immediate medical attention.
That's because cancer cells continue to grow on the gums, squeezing teeth and causing them to loosen. The patient might think it is caused by a broken tooth, but soon the next tooth will become loosen again.
Oral ulcers are divided into two types. The first is related to cancerous lesions and forms white and red patches / plaques, while another type of ulcers do not evolve into cancer, and normally caused by recurrent oral ulcers, traumatic ulcers, tuberculous ulcers. patients will usually recover automatically for second type of oral ulcers.
White patches are not painful, and there are no ulcer wounds, and red patch is indication of symptom start deteriorating, which implies greater risk of cancer. However, only 4 out of the 100 people with these patches / plaques are cancers. Patches or plaque can appear on cheeks, tongues, gums, etc., especially tip of tongue, looking like tongue coating.
Although oral cancer can be seen with the naked eye, most patients with oral cancer have only discovered their problem at advanced stage, because of lacking knowledge on oral cancer. There are researchers from United States, United Kingdom, University of Malaya and Ministry of Health, studied and found tumor markers for identifying and determining cancerous plaques / patches.
In addition to plaque and tooth detachment, another indication of oral cancer is swelling of the neck. These three are the most obvious symptoms of oral cancer.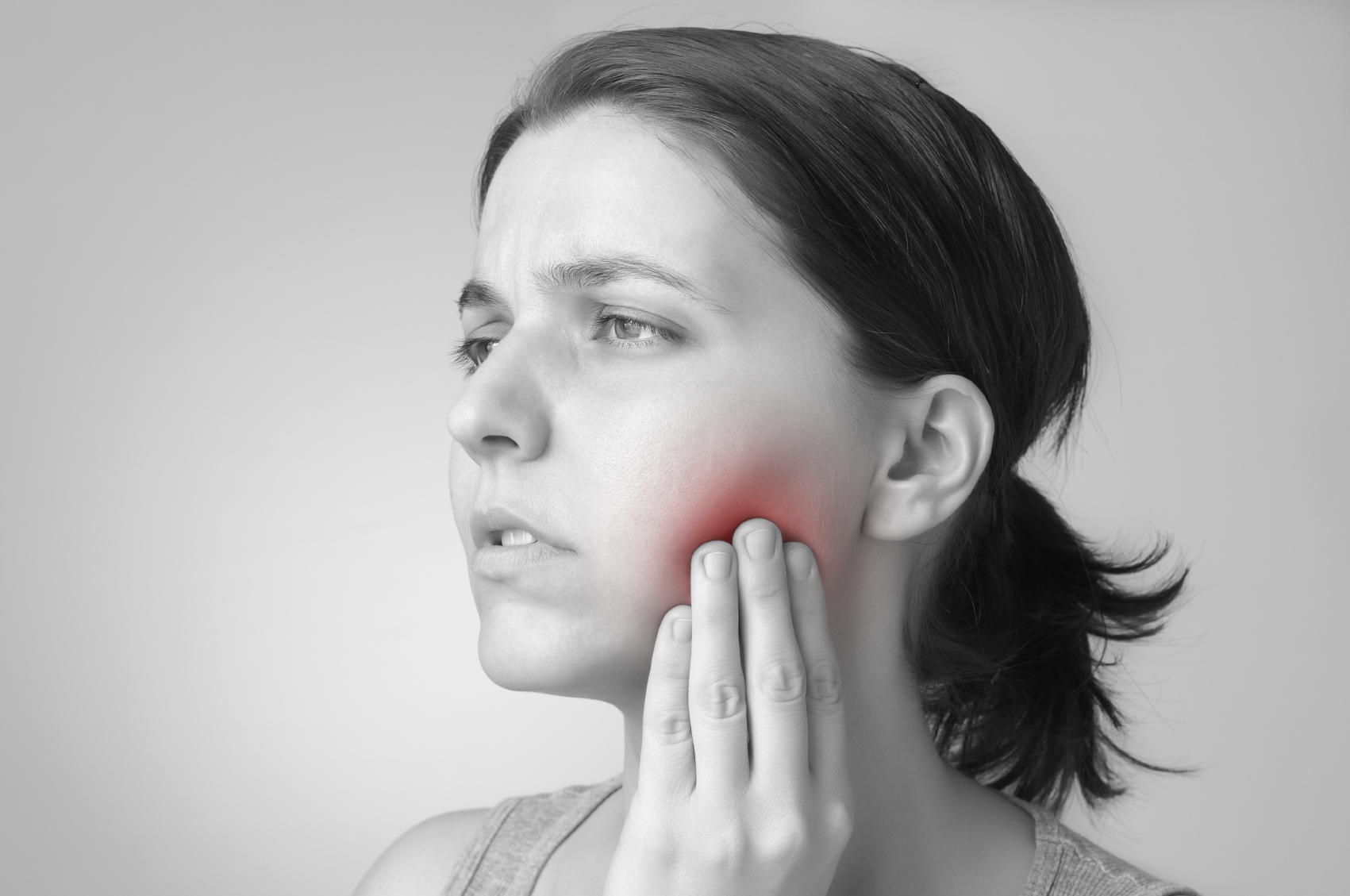 Female and young people are prone to oral ulcers
Oral ulcers usually occur among women and young people, mainly in the cheeks and lips. Most of the ulcers are harmless, and they are often caused by accidentally bitten inside of the cheek or cut by sharp teeth, food, or dental fillings. The risk factors of recurrent oral ulcers include certain genetic defects and trigger points, such as stress and anxiety, hormonal changes, and food sensitivity. However, in some cases, oral ulcer is a sign of potential health condition, such as iron deficiency anemia or Crohn's disease.
Oral ulcers can recover within a week or two
Most of the oral ulcers will heal within one to two weeks, and if they do not recover after more than two weeks, patient should go to dentist for examination. In the event of frequent oral ulcers, then family doctor may recommend biopsy.
The following methods can help reduce the risk of oral ulcers
Use a soft bristle toothbrush. Avoid eating hard food that cuts the mouth.
Balance diets and avoid eating foods that may trigger oral ulcers, such as certain spices.
Reduce stress.
Regular dental examinations should be performed. There are many people who don't know their tooth restorations are already damaged. They may think their problems are caused by toothache instead. However, if these teeth restorations are repaired, then it is unnecessary to remove any teeth. Human's cuspids teeth may often use for eating hard food, after they are worn, they become sharper. These are considered as common dental problems. Besides repairing the worn parts of teeth, patients should also need to change their eating habits in future.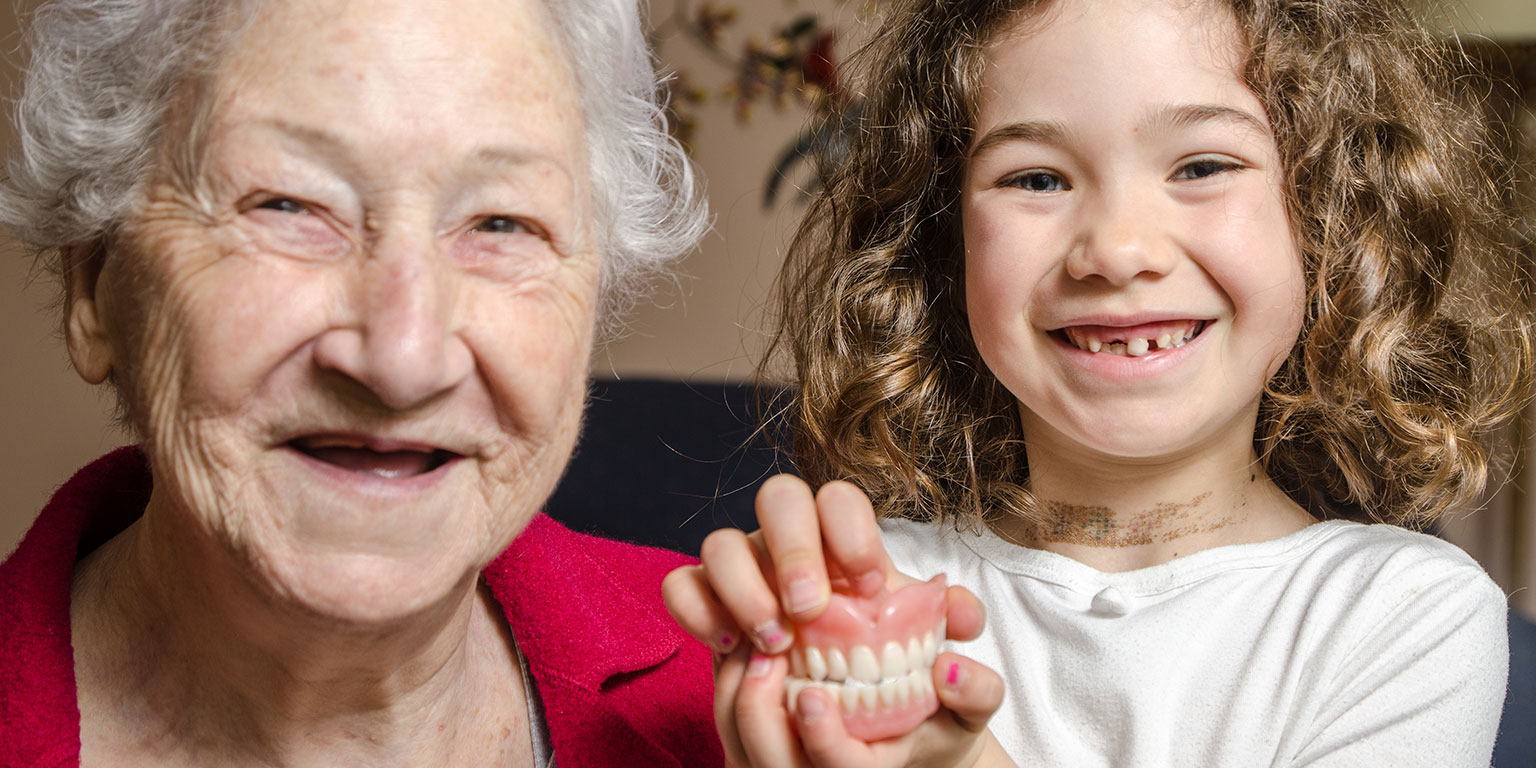 The oral hygiene of the elderly help to prevent the gradual loss of teeth
There are many misconceptions with respect to oral care of elderly people. Quite often because they cannot take good care of their own dental hygiene, causing their teeth gradually fall off, and even cause some serious diseases because of oral diseases.
Teeth are not only meant for the elderly to enjoy food, but also ensuring elderly get good nutrition. Furthermore, oral diseases can affect cardiovascular, endocrine, and lung functions. Therefore, keeping teeth is equivalent to maintaining physical and mental health. Due to poor oral health awareness and economic and physical problems, many elderly people have chosen to ignore their oral health and let their teeth decay continuously.
Old people often fail to take care of oral hygiene due to various reasons, such as illnesses requiring long-term medications, family neglect or Alzheimer's disease, decreased saliva, dry mouth, decreased gums, decomposed dental restorations, and inability to take care of dental hygiene of dentures. Therefore, the elderly who wear dentures need professional oral care staff to teach them how to ensure oral health. Malaysia needs more resources and public awareness in dental care for the elderly.
For example, an elderly person with diabetes, their teeth should be extracted in the morning session. Afterwards, if problems arise, they can be remedied immediately. However, if the patient extracting tooth in the afternoon, problems might happen at night. It is inconvenient to seek medical remedies during the wee hours. Other oral care misconceptions of elderly people include: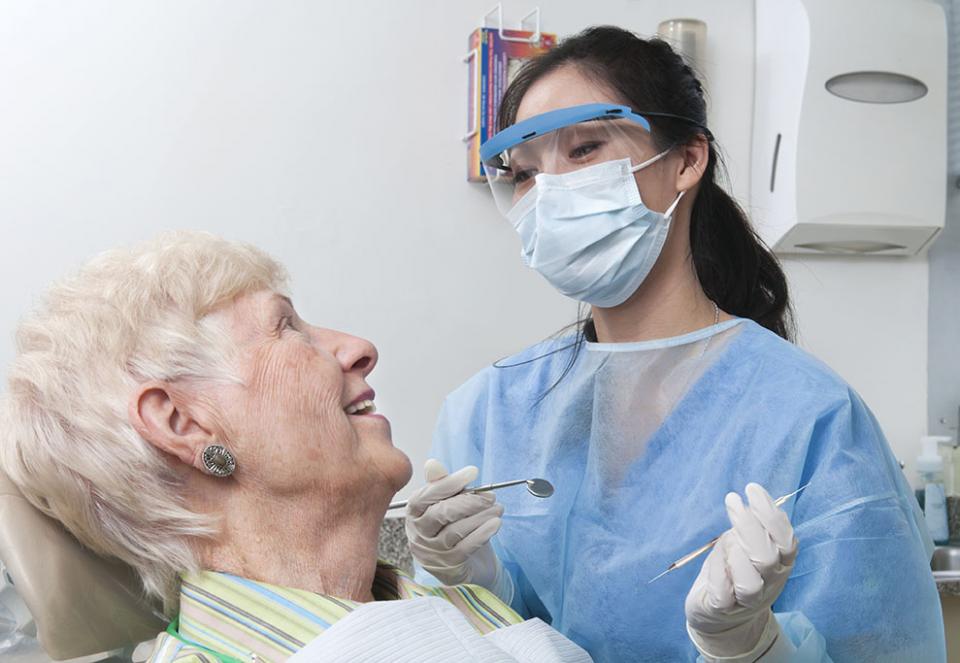 The elderly loosened teeth is a natural phenomenon: wrong
Most of the elderly people's loose teeth are caused by periodontal disease, osteoporosis, etc., if they can prevent and treat them, even if these elderly people cannot completely retain their teeth, at least they can still delay their teeth from falling off  as long as possible.
The more teeth are wear down, the stronger they become, biting hard things are acceptable: wrong
The teeth structure of humans and animals is not the same. The teeth of animals are growing very fast. If animals don't shorten their teeth with hard objects, they will be affected when eating because of continuous growth. However, human's teeth grow slowly, and the enamel of the teeth is limited. Excessive wear will destroy teeth, dentin will be exposed, and the nerve endings of the pulp will lose its protection. This will not only lead to tooth sensitisation and tooth wear, but also cause problems such as tooth displacement or facial shape change, so the teeth of elderly people should avoid from chewing betel nuts, sugar cane, seeds, fried peanuts, etc., and, they should not use hard brushed toothbrushes.
Only gargle and no brushing teeth: wrong
There are still some elderly people who do not have teeth-brushing habits. They only gargle after meals. But in fact, mouthwash can't replace brushing teeth, and toothbrushes and toothpaste brushes must be used to prevent the formation of plaque and tartar. Therefore, elderly people must develop teeth-brushing habits.
Just brush teeth, don't need teeth-cleaning: wrong
Brushing is the basic oral care which must be done daily, since some of the food left on the teeth or tooth surfaces cannot be cleaned easily. In longer run, dental plaque, calculus and other stubborn tartar will be formed. Therefore, it is necessary to clean our teeth, because bacteria, calculus, and other tartar are built up on the tooth surface, therefore it is advisable to do one or two regular teeth-cleaning every year.
Wait until the whole row of teeth is lost before installing artificial teeth: wrong
Many elderly people not paying enough attentions, when teeth start falling off initially. They rather wait until the "nearby" tooth decays as well, before installing any dentures, so that they can save both time and money. However, this practice has many harmful effects. First, it affects chewing ability and affects digestion and nutrient absorption.
Second, it will accelerate the loosening of connected teeth, and even affect teeth and appearance. Therefore, once a tooth falls off, denture should be installed as soon as possible, not only can restore tooth function, but also can stabilise the adjacent teeth.
Note : This article is meant for reference of public only. Should you have any question after reading it, please consult medical professional.
Source : Original article is printed by Sin Chew Daily, Malaysia.