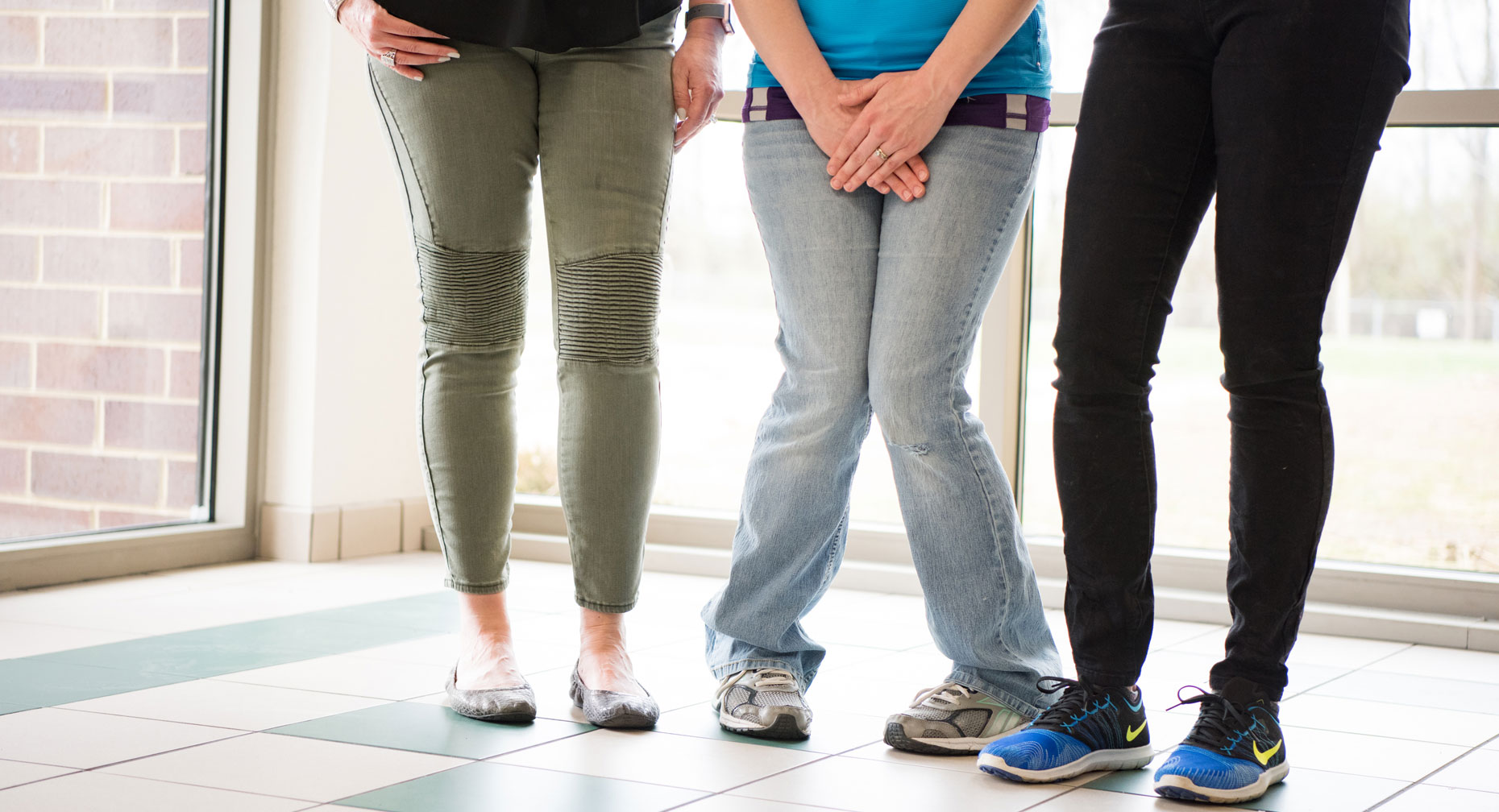 Mrs. Mary, aged 47, is a housewife with 3 children. Her personality is easy-going and hospitable-type. From time to time, she will invite her relatives and friends for a dinner together. Everyone can exchange jokes, smile and laugh during dinners. However, when Mrs. Mary laughed during her recent dinner, she couldn't help but leaked some urines. She also noticed that she had the same situation when she was coughing. She had to change her underwear and felt extremely embarrassed.
35-year-old Ms. Jennifer is a lady working at bank service desk. Normally, she is busy with her works and has little chance of drinking water. Quite often she is unable to use toilet timely. When she was working at office lately, she often felt some pains in her lower abdomen, her urinary frequency also increased too. Even before she walked into the toilet, part of her urines has leaked out and wet her panties. Obviously, these disruptions started bothering Jennifer, both physically and emotionally.
Despite both ladies were facing the problem of urinary incontinence, after the diagnosis, Mrs Mary has been confirmed suffering stress urinary incontinence, while Jennifer was afflicted by urgent urinary incontinence. The causes and treatments of both urinary incontinence were different medically.
Muscle relaxation after childbirth
About 65% of women who suffered urinary incontinence, choose not to consult a doctor because the fear of embarrassment. People need to understand that urinary incontinence is a common disease that can be relieved by various treatments such as pelvic exercise and weight loss. Women do not need to feel embarrassed about their urinary incontinence, and surely no reason to spend the rest of their lives with this solvable problem.
Urinary incontinence is divided into two major types, namely stress incontinence and urge incontinence.
Stress urinary incontinence happening when people cough and sneeze or lift something heavy, abdominal pressure suddenly increases and causes the pressure within bladder moving up. When the pressure in the bladder is higher than the pressure in the urethra, then patients will involuntarily leak their urines.
Stress urinary incontinence often occurs among women. One-third of women face this problem at certain ages. This is because women's pelvic floor and urethral muscles become loose after childbirth.
Regarding urge urinary incontinence, this type of urinary incontinence is caused by overactive bladder. Whether or not the bladder has been filled, there is an urgent urge to urinate, and high frequency of urinations causing urine leakages.
A patient may be eating a meal, chatting with a friend, but suddenly she is desperate to go to the toilet. When she able to get into a toilet, she may find the amount of urine is rather small eventually, probably only half the usual volumes.
Whenever urine in the bladder reaches a certain amount, it sends a signal to the brain, which "informs" us, it is time to go to the toilet.
The bladder can generally hold 500 ml of urine. When it is filled by about 400 ml, the brain will receive a strong signal, now it is time to empty the bladder.
Urge urinary incontinence is a situation whereby the brain receive signals too early. When the bladder urine volume reaches 100 or 150 ml, it will send a signal to brain. This causes the patient to frequently go to the toilet. However, the amount of urine is not much. It has issued false alarm in other words.
Patients who suffered these two types of urinary incontinence, are often under pressure to find a toilet to "empty" their bladders, thus avoiding urinary incontinence. However, patients need to understand that this is not a long-term solution to urinary incontinence.
In the event of suspected urinary incontinence, the primary task is to consult with a urologist and should perform an examination to confirm if urinary incontinence occurs.
Doctor must check clearly and determine that there are no other factors causing urinary incontinence. Once diagnosis is made, doctor should be able to pin point which type of urinary incontinence affecting patient.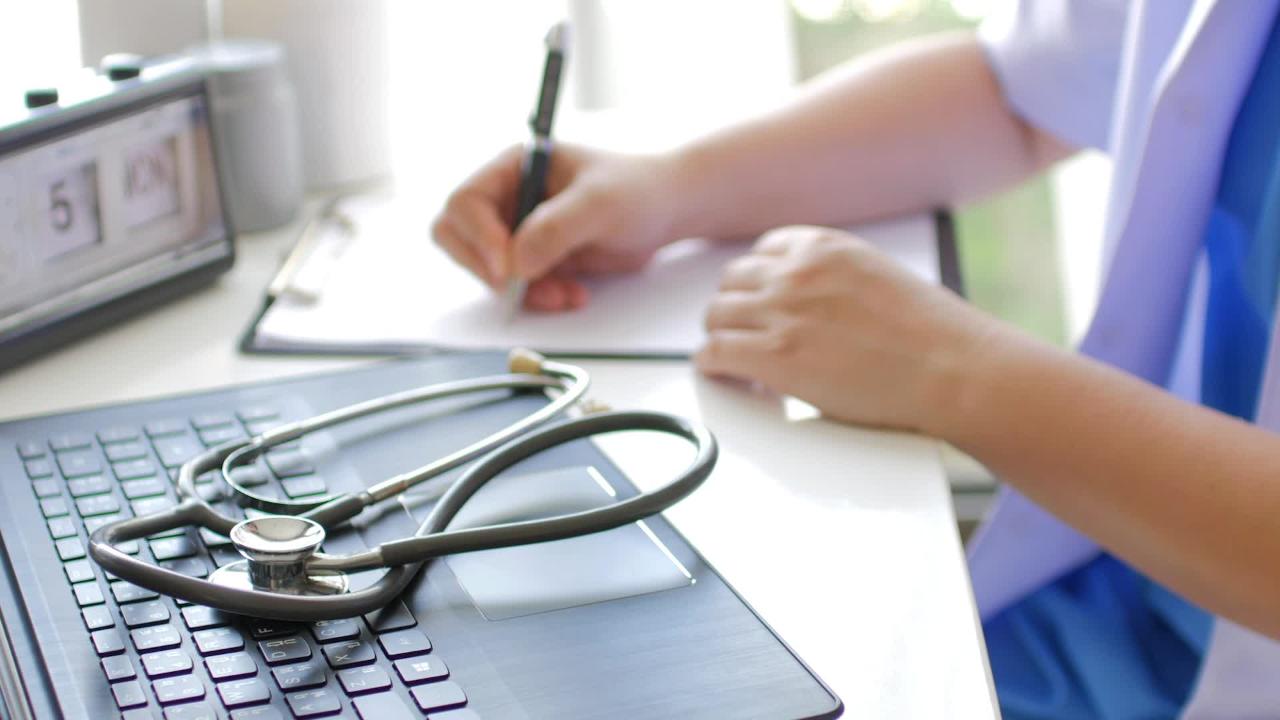 Seeing doctor does not mean surgery is required.
Many people mistakenly believe that the only way to treat urinary incontinence is surgery. Of course, this is not the case. The doctor will only opt for surgery after other treatments are proven ineffective.
Many patients are reluctant to accept a surgery, so they rather choose not to see a doctor and quietly endure the pains caused by urinary incontinence. Everyone must understand that seeing a doctor does not mean that they must perform a surgery. They can start with other treatments first.
In the case of stress urinary incontinence, the doctor would advise the patient to practice Kegel exercise and increase the tension in the pelvic floor and strengthen the muscles.
This exercise is effective for many people, and about 20% of patients can avoid surgery after practicing this exercise. The patient must practice consistently and cannot stop for three months.
With regard to urge urinary incontinence, doctors will prescribe drugs for this type of patients, reduce the patient's urinary frequency, and give patient sufficient time to seek out the toilet.
Wear dark-coloured clothing to cover up the stains
To avoid the urgency caused by urinary incontinence, patients will adopt some "coping mechanisms." Not knowing that urinary incontinence has made patients become "slaves" to their bladders, and such difficulties seriously affected the quality of lives. Patients with urinary incontinence will drink less water, thereby reducing the urine in the bladder and reducing the number of urination; but insufficient water consumptions on daily basis, will bring negative impacts to health in long run.
If patients choose to drink coffee, tea or alcohol, it will lead to higher frequency of urinations and promote the occurrence of oppressive urinary incontinence.
Patients with urinary incontinence tend to wear darker clothing, in case urinary leakage occurs, dark clothing can be used to cover up the potential embarrassment.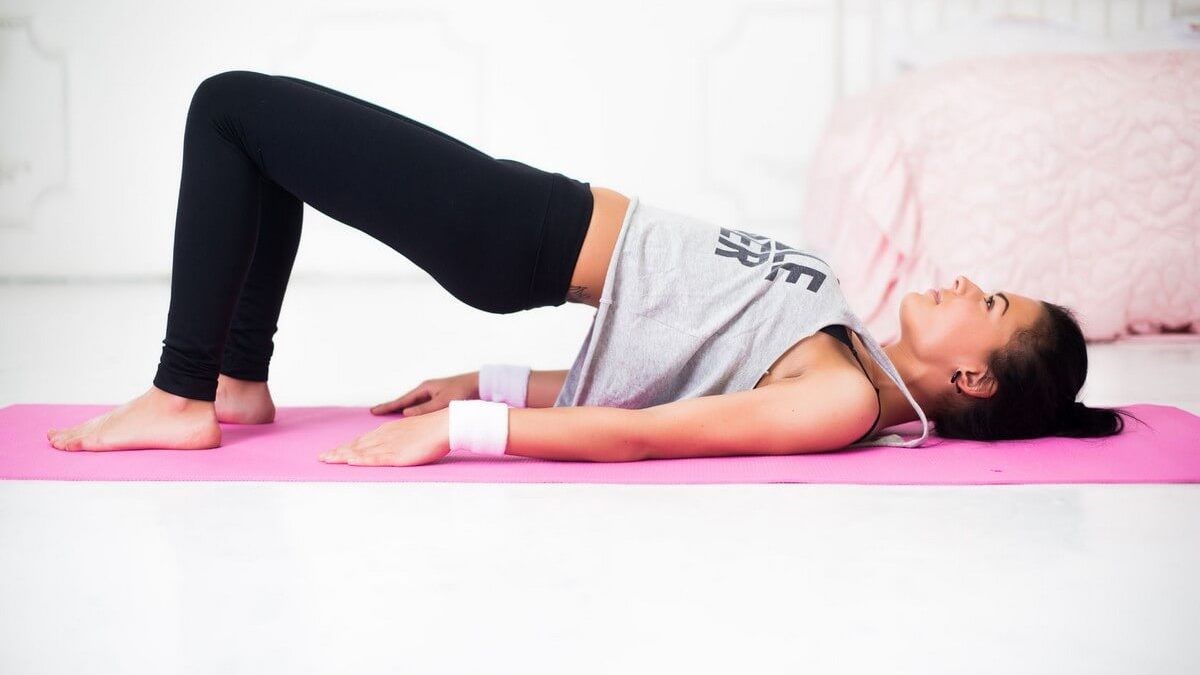 Determining the location of the toilet always
Patients are rarely willing to participate in many activities, since they are always worried about the intensity of their activities, of which potentially can cause accidental urinary leakage. Inevitably, this also affects the patient's social life. People with urinary incontinence paid great attention to the location of toilet.
Most people are free to go anywhere and anytime, so location of toilet will always be the last thing that crossing their minds. When anyone starts to put priority on toilet, then they should sense something are amiss.
Elderly should wear diapers due to incontinence
Urinary incontinence affects people of all ages, including children. However, as people age gradually, the chance of urinary incontinence will gradually increase too. About one-third of the elderly will face the problem of urinary incontinence.
Overactive bladder can cause patients to get up in the middle of the night. If the patient in question is young, and need to get up middle of night, usually they won't face any major issues. However, if patients are old, for example 80 years old and above, then it may not be convenient for them to do so.
Imagine that in the middle of the night, the elderly patients are required to walk in the dark, undoubtedly this can be perceived as dangerous acts. When elderly go to toilets in such circumstance. They could fall and endanger their lives.
If the elderly suffers from urinary incontinence, adult diapers should be used.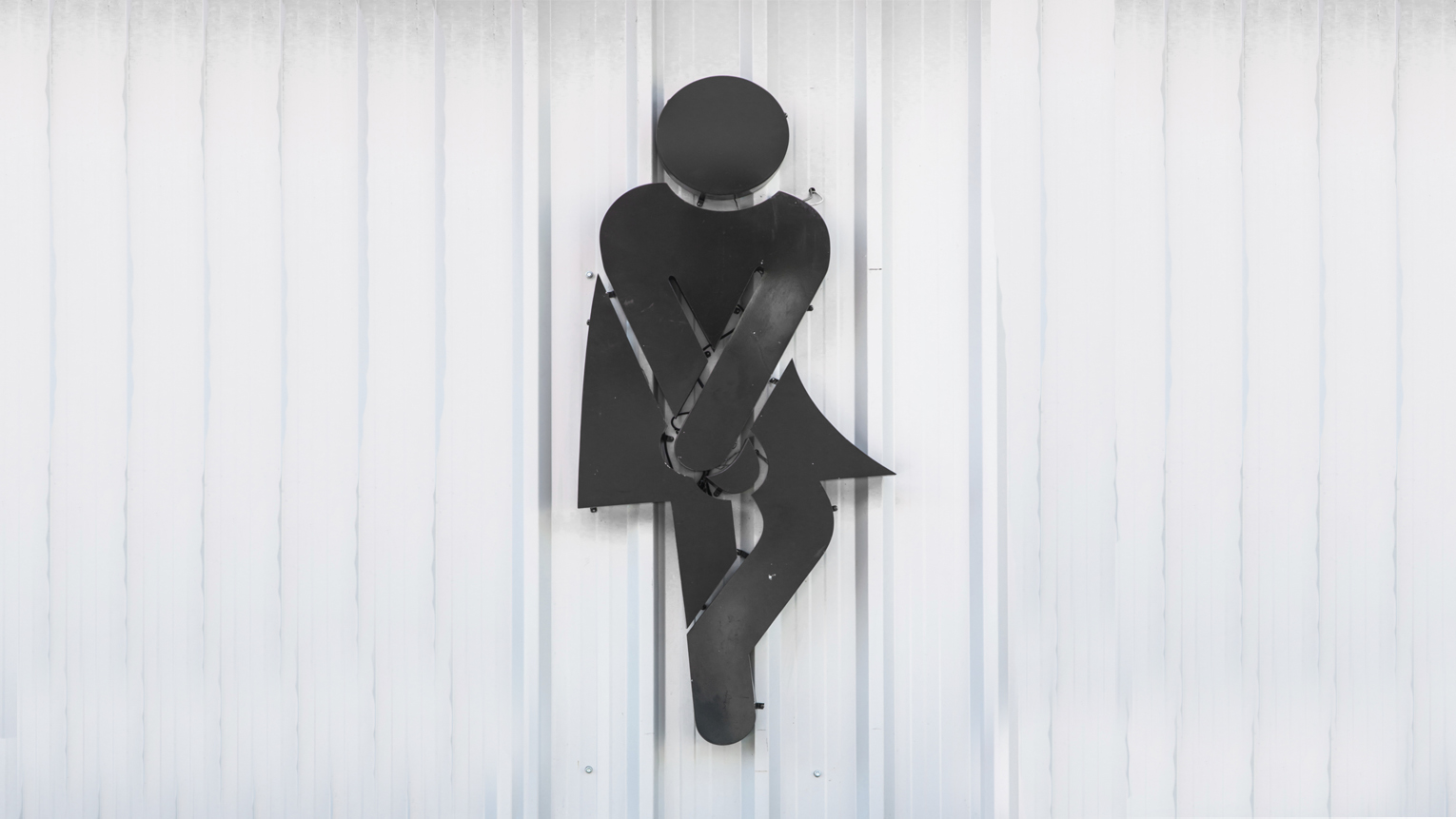 Urinary incontinence
Questions & Answers
Question 1: How many times a normal and healthy person urinates per day?
The average number of urinations for a typical person, is about 7 times each day. It depends on what country he stays as well. If he stays in UK for example, it is normal to have 7 times of urination. In Malaysia, the number of times may be lower because the weather here is hot, and people tend to sweat more. If frequency of urinations is above 8 times per day, it is considered as abnormal already. Obviously, quality of life will be affected if more than 11 times within same day.
Question 2: Any difference in between men and women with respect to urinary incontinence?
Many men suffer from urinary incontinence because of prostate problems, whereas women mainly have stress urinary incontinence.
Question 3: What should patients watch out if they have urinary incontinence?
The patients should reduce body weights and relieve some pressures put on their abdomens. Women also should reduce their wearing of tight vests, so they can cut the pressures on their abdomens and bladders.
All intense aerobic dances or weightlifting exercises should be avoided, because these are the actions that will increase bladder pressures.
Note : This article is meant for reference of public only. Should you have any question after reading it, please consult medical professional.
Source : Original article is printed by Sin Chew Daily, Malaysia.