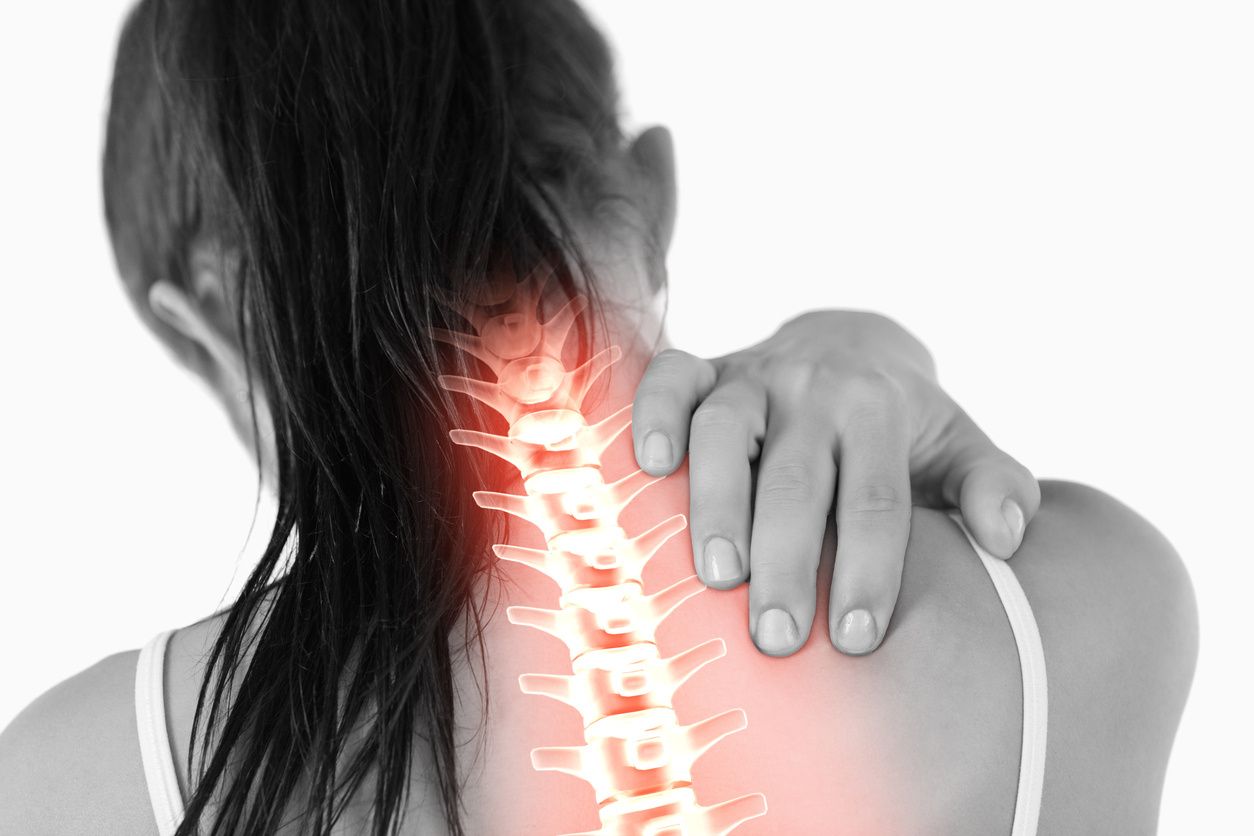 In the past, once we talked about spine problems, people will automatically start thinking of old people walking on crutches. No thanks to the emergence of new technologies, modern men and women tend to carry their electronic gadgets, namely mobile phones, laptops and tablets most of the times, even when they are having their meals. Long-term of improper posture and inappropriate massage are causing spine diseases such as cervical stiffening, of which they are happening earlier than previous generation in comparison.
Amin, aged 25, works every day in front of computer screen, sometimes for hours. In addition, he is also addicted to mobile phone's games. Recently he felt particularly sore in his neck and shoulders. Hence, he decided to get an authentic massage to ease the discomforts.
The masseur on duty is a male. The strength of the massage was slow and soft at first. Amin who was lying on bed, demanded the masseur to increase his force. The massage therapist had to gradually increase his force according to the customer's request. After a while, Amin felt a sound in his neck. Suddenly he stopped breathing and left unconscious.
Amin's co-workers quickly sent him to the hospital for seeking emergency treatment, but at the end, doctor could not save Amin's life. Later, doctor discovered that Amin's cervical vertebrae were broken during post-mortem. Doctor believed that the force was too strong during the massage, thus causing dislocation of the first and second cervical spines.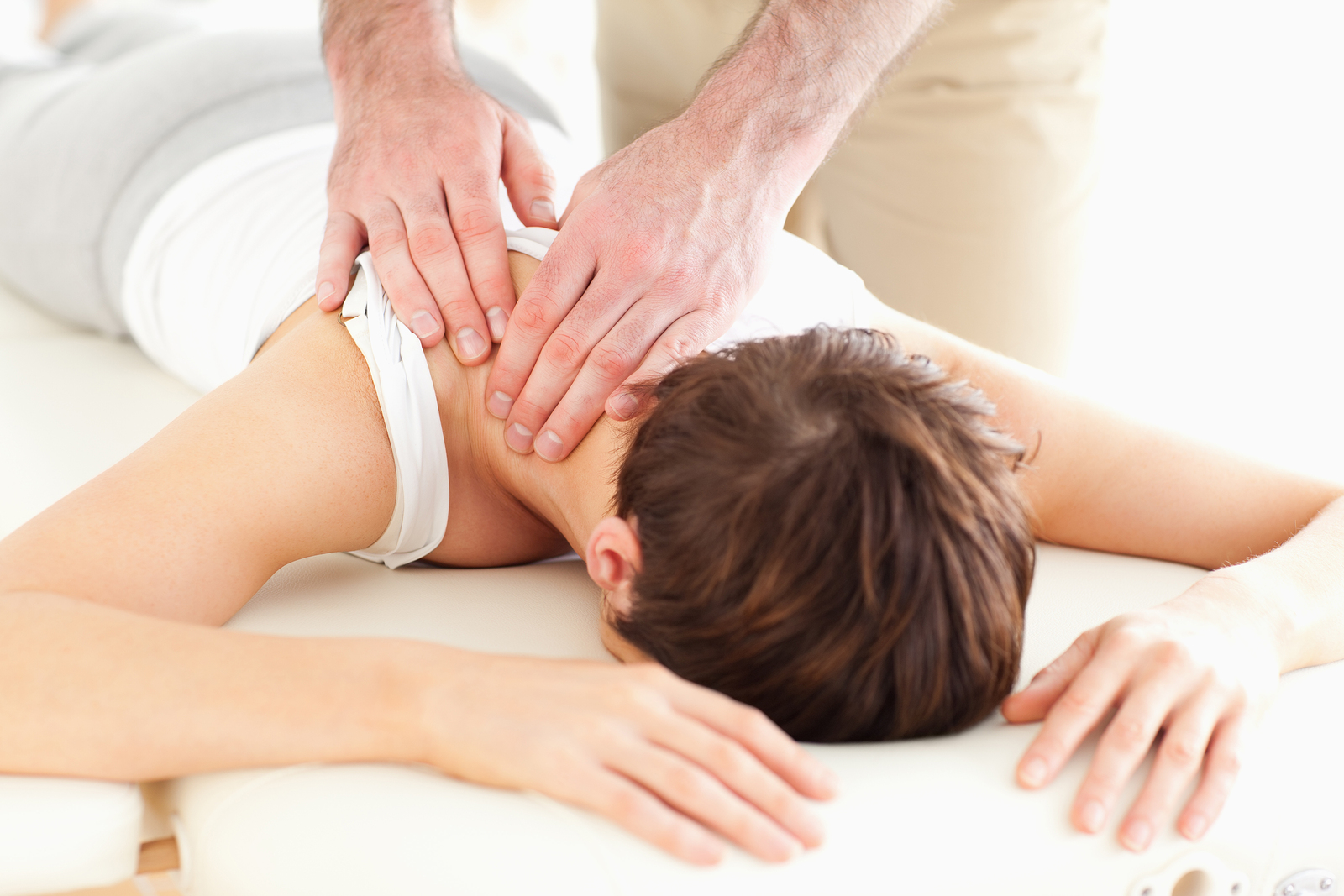 Stiff neck, 85% can be eased by rehabilitation
The spine consists of 33 vertebraes which are buffered by intervertebral discs in between these vertebraes. It is stabilised by ligaments and small spinal joints. Spine supports the trunk and protects the internal organs of human body. The spine is divided into few sections, namely 7 cervical vertebraes, 12 thoracic vertebraes, 5 lumbar vertebras, pelvic and coccyx.
The cervical spine is part of the vertebraes that located on the neck of the human body. Today, cervical stiffness has become one of the common problems related to spine.
In fact, the so-called stiffness or reversal of lordosis, is considered part of aging process. For elderly men and women, this is an inevitable phenomenon. Therefore, they should not be afraid, as long as their spine nerves are not pressed, and radiculitis does not occur. In short, neck stiffness is not a big problem, when quality of life remains intact, painkillers are not required for a long term.
Neck stiffness or cervical spondylosis is caused by improper posture. The public should be aware that once our spines start aging, the process cannot be reversed. What can be done is merely maintaining our spines and not worsening the situations. Normally, doctors will recommend rehabilitation therapy and adjust posture for relieving pains.
Usually, 85% of people get remission through rehabilitative treatment. Sometimes, doctor and patients will work together by using painkillers and rehabilitative treatment concurrently, so that radiculitis gradually disappears, and normal life of patient is restored. If these measures are still deemed ineffective after implementation, perhaps doctor will perform corrective surgery for patient, on case-by-case basis. Usually this scenario only accounts for 15% of total number of patients.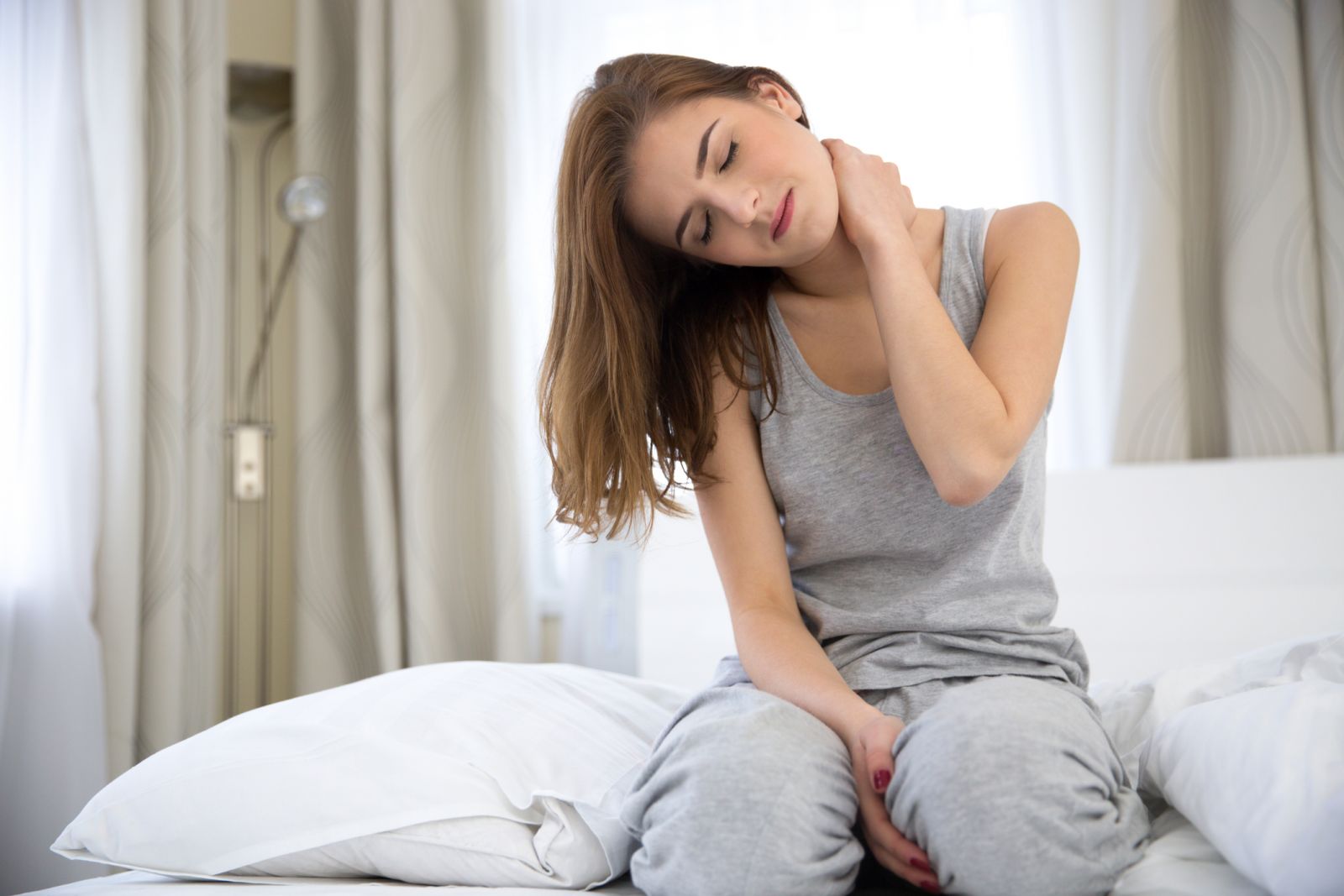 Nerve compression, patients wake up in the middle of the night
The human cervical spine has muscle protection. Once cervical spine becomes stiffer and stiffer, patient can feel numbness on his hands and neck pain. Moreover, should the muscles protecting cervical spines continue to be pulled, patient will start experiencing headache symptoms as well. This explains why patients with cervical stiffness often complaining about headaches.
There was a case study which patient had complained cervical stiffness, he felt sudden numbness in his right hand. There was pain inside his right elbow too. Sometimes this patient woke up in the middle of night due to sudden numbness. However, he did not find any fractured bones after taking X-rays.
Based on the descriptions given by this patient, his medical condition was likely caused by old age. In addition, his C5-C7 cervical vertebrae might have some degenerative changes taking place.
Based on X-ray examination, doctor can check if spine vertebrae is being displaced, but it cannot see the glial and soft tissues. To determine whether the spondylosis has pressured spinal nerves, the best method is to determine by using magnetic resonance imaging (MRI).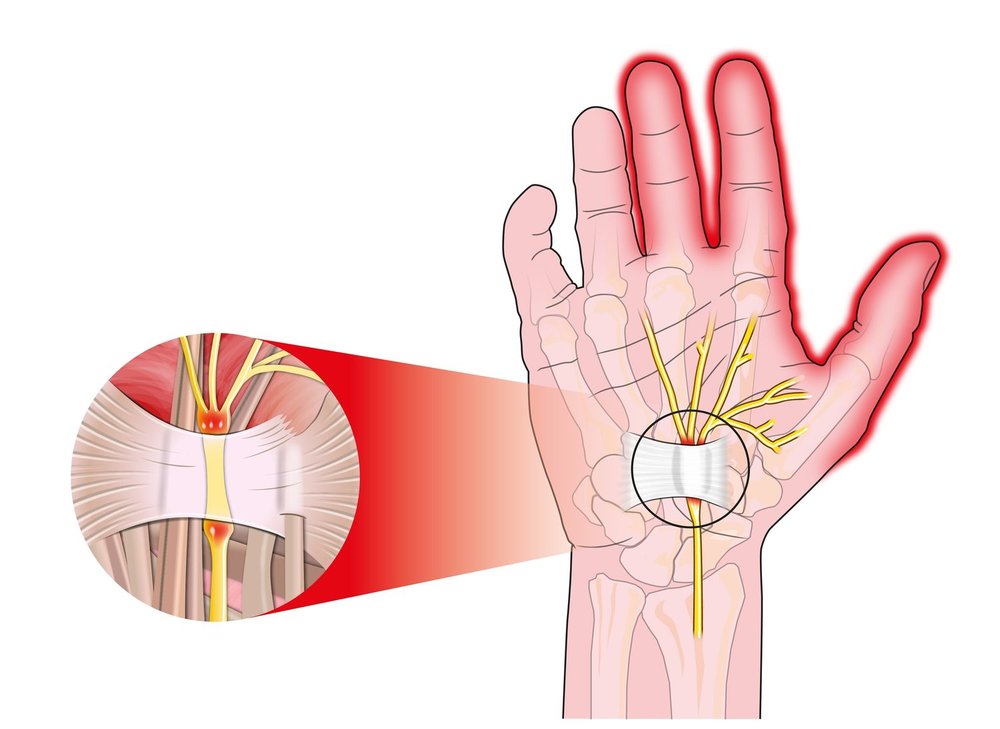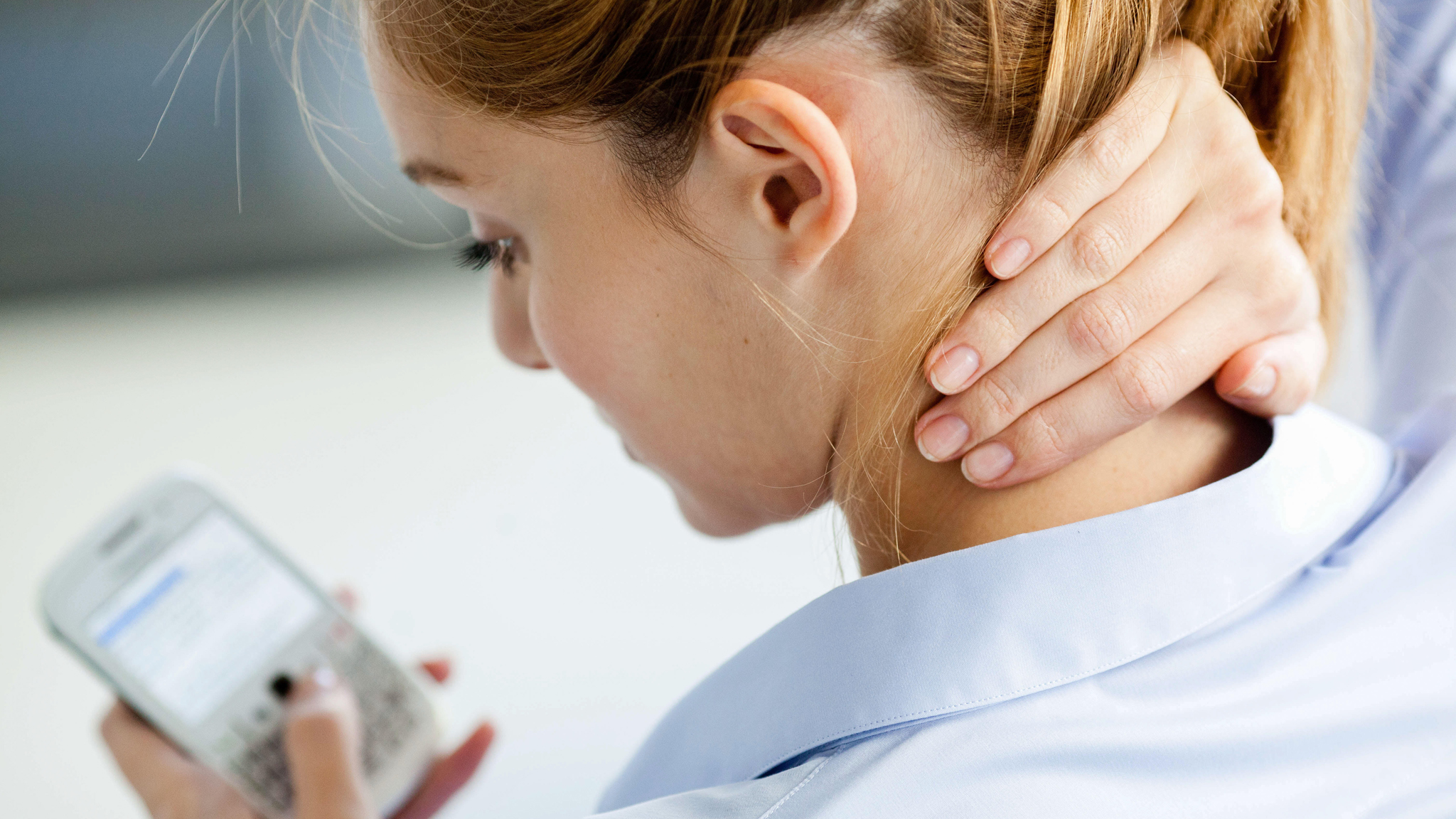 Loss of cervical lordosis (curve)
Each vertebral of the human body has its physique curvature. The vertebrae have S-shapes from the four physiological curves of the neck, chest, lumbosacral, and pelvis. If we can maintain normal curvature, then we can avoid deterioration of spines. However, when one person plays and holds a mobile phone for many hours, the cervical spine might suffer great harm because it violates the natural physical curvature, and in the long run, cervical spines C1-C7 will be affected. Patients will experience numbness in their hands, neck pains and headaches.
When a person bends his head down, whether reading a book or looking at a cell phone or a computer, making a forward head posture, but the muscles of the cervical spine will continue to pull back. It will cause cervical stiffness, so it is recommended that you must correct the posture. If using a computer (especially a laptop) must be done in parallel vision.
One or two hours of uninterrupted bowing may cause cervical spine injury. In fact, our body is the best reminder. Once we sense that there is soreness on the neck, we must stand up and move. This is the best care for our cervical spines.
Urban men and women are under a lot of work pressures and mental stress, resulting soreness in shoulder muscles, or body aches after working hours. Some of these people will choose to visit massage centre and let masseurs easing their discomforts. No doubt mild or moderate massage can soothe body, especially on cervical ache. However, excessive force or extreme pulling during massage, potentially can cause permanent damages. In some severe cases, stroke or blood vessel rupture can happen which may even cause fatality on the spot.
Before this, two patients, who were only 35 years old then, were rushed to the hospital for seeking emergency rescue. According to their colleagues, they had experienced neck pains and went for a massage. Unfortunately, they suddenly stopped breathing, although the massage therapist gave them first aid at once. However, they were dead upon arriving to hospital. Post-mortem indicated that the deaths were caused by vertebral artery dissection.
Besides the presence of nerve in the cervical spines, there are blood vessels passing through C1 and C2 (first and second cervical vertebrae). These blood vessels are linking to respiratory system. If pulling force is too great, it will cause dislocation of C1 and C2, blood vessels can be torn, causing a brainstem stroke and stopping breathing.
In short, excessive pulling will cause C1 and C2 to dislocate and cause a permanent stroke or death due to bursting of blood vessel. To those people who allow their barbers to turn their necks while going for haircuts, it is advisable not to do so in future.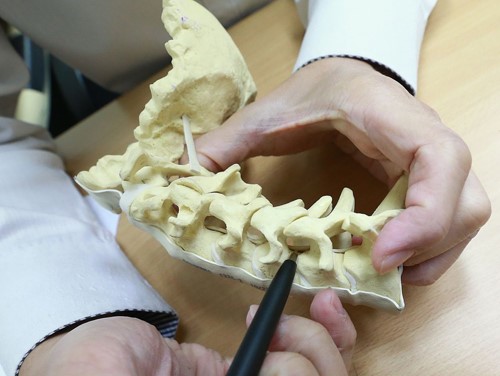 Once degenerative changes happen in cervical discs, resulting the narrowing of the cervical intervertebral space, the spinal nerve will be compressed.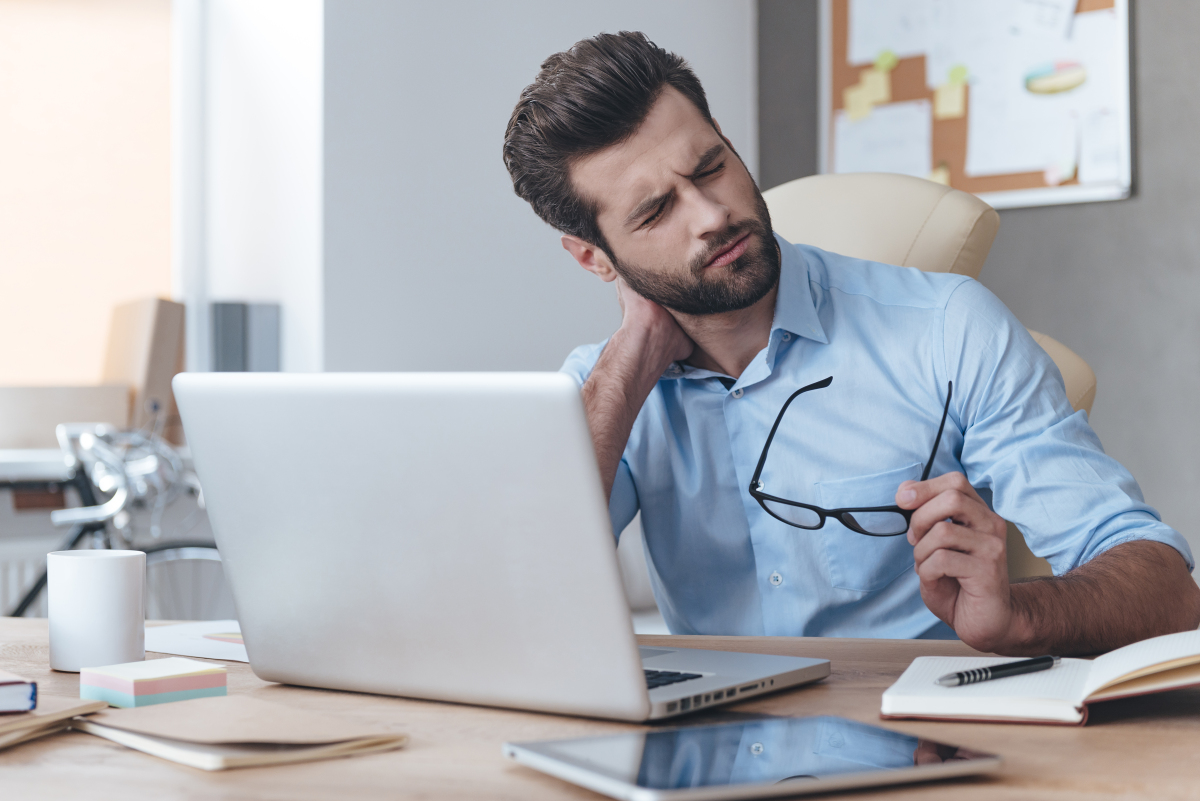 8 points for self-checking neck stiffness
To identify whether or not you have suffered cervical stiffness, we can do self-assessment by going through these 8 points. If following signs start to surface, it means that cervical spines may experience stiffness in future.
Humpback often occurs
Once in a top-view posture, there is almost no replacement of other postures.
Each time using mobile phone, will feel stiffness in shoulders and cervical spines.
When go to bed every day, must leave mobile phone at bedside to feel at ease.
Using computer or mobile phone for long period.
Each time looking up, cervical spine will feel uncomfortable.
The eyes are easily tired and dry soon.
Easy to fall into fatigue, not energetic, always feel lack of sleep and general malaise.
Note : This article is meant for reference of public only. Should you have any question after reading it, please consult medical professional.
Source : Original article is printed by Sin Chew Daily, Malaysia.