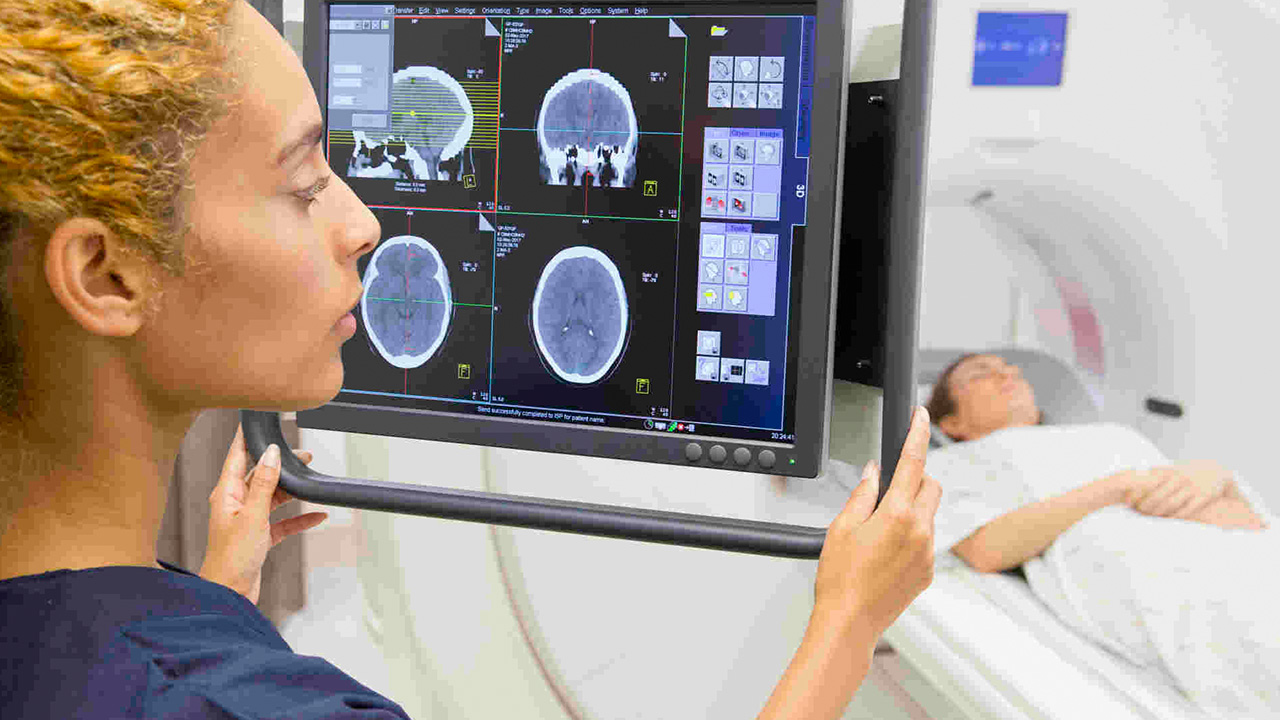 When a road is affected by traffic congestion, we can build flyovers and build roads to relieve traffic; when our heart afflicted by "traffic congestion", that is, its blood vessels are blocked, doctors may use stent surgery to widen the blocked cardiovascular vessels.
However, once cerebral (brain) blood vessels are blocked instead, the situation can become serious and complicated, haemorrhagic (bleeds) or ischaemic stroke will occur instantaneously. Even if patients are lucky enough to survive, likely they will face sequelae such as body paralysis or hemiplegia later.
Stroke is a major killer among Malaysians. It can kill people instantly like an acute heart attack. According to the Malaysian Stroke Association (NASAM) report, stroke is the third killer after cancer and heart disease.
Stroke refers to the condition whereby some adverse changes happening in cerebral blood vessels, end up disrupting supply blood, oxygen, and nutrients to brain cells. In more serious cases, resulting brain cell damages or deaths. This in turn affects the physical functions controlled by the central nervous system, such as physical activities and language, and causes patients to lose self-care ability.
Stroke is also named "cerebrovascular accident (CVA)." When stroke attacks occur, patients can faint suddenly. However, some patients can still stay awake, they might experience symptoms like paralysed facial nerves, facial droop, and their bodies become weak or have difficulties to speak. Absence or delay of emergency treatments will lead to paralysis or hemiplegia.
Stroke is divided into two types. The first type is haemorrhagic (bleeds) stroke, it is caused by high blood pressure or cerebrovascular disease, such as cerebrovascular tumour, which causes cerebral vascular rupture.
The second type is ischaemic stroke, which is also a common cause of stroke. It causes stroke due to cerebral arteriosclerosis, vascular stenosis and obstruction, or blood clot flow to the cerebral blood vessels, resulting in occlusion.
In addition to emergency treatments of stroke, postoperative rehabilitation treatment is also regarded as the key to determine whether the patient can return to normal life. In rehabilitation treatment of Western medicine, drug medications and physical therapies are the mainstay, while in traditional Chinese medicine, acupuncture is used as the entry point to achieve rehabilitation and treatment effects.
Ischaemic Stroke & Haemorrhagic Stroke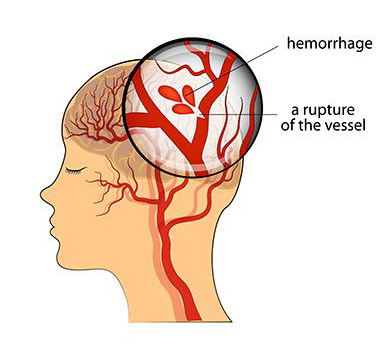 Haemorrhagic Stroke
Blood vessels rupture lead to bleeding and brain damage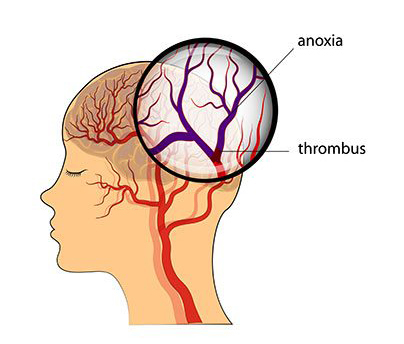 Ischaemic Stroke
Blocked blood vessels lead to insufficient oxygen and causes brain damage
Stroke – Four Major Causes
Nearly 80% of stroke patients in Malaysia are caused by ischaemic stroke. There is multiple reason lead to this disease, including some irreversible risk factors, such as age and genetic factors. However, the risk factors that can be changed are inseparable from the "four major culprits." ─ High blood pressure, cholesterol, diabetes and heart disease.
The studies showed that the average age of stroke patients in Malaysia is 62 years old. There is a worrying trend happening currently, noted the ages of stroke patients are getting younger, now it is not uncommon to see patients are coming from age bracket of forties.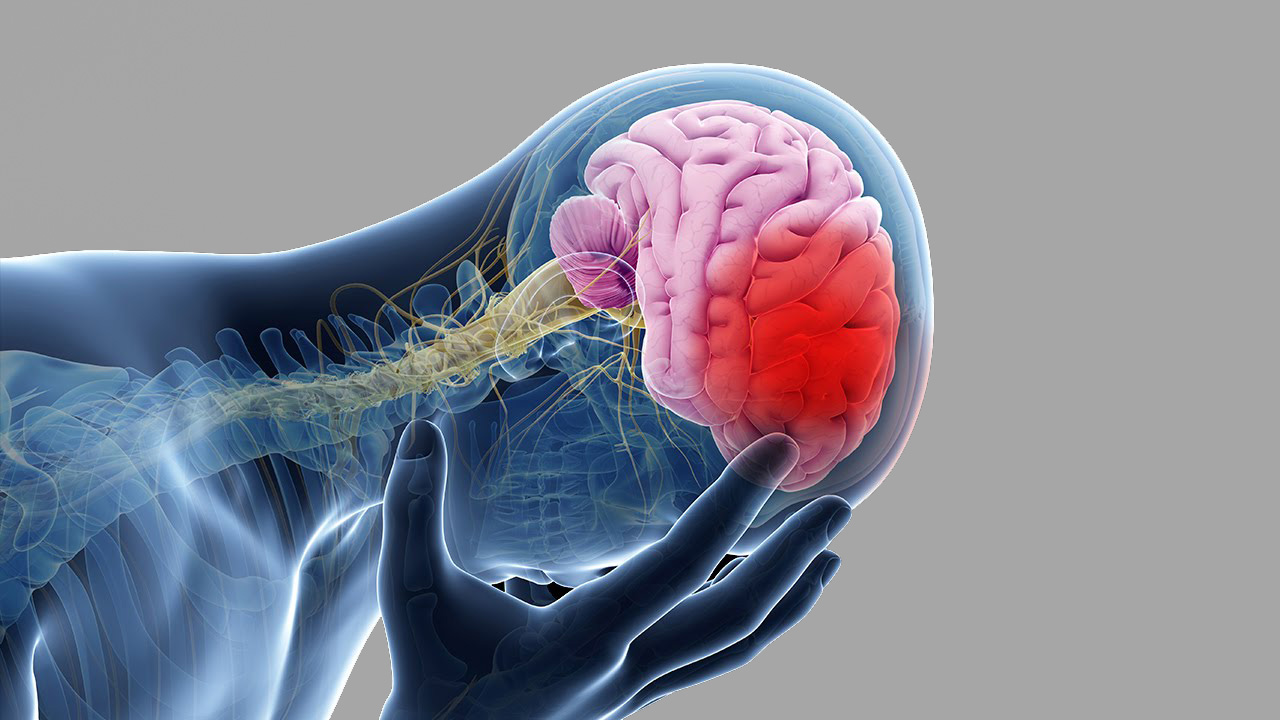 Stress and poor diet coupled with lack of exercise are the causes of stroke among younger patients. High blood pressure is identified as major contributor. In addition, hemorrhagic stroke is found relatively more frequent afflicting younger group. Of course, the negative impacts of long-term high blood cholesterol cannot be ignored as well. The consumption of salts must be reduced, as too much salt storing in blood will lead to higher blood pressures.
Apart from cholesterol and high blood pressure, heart disease is also considered as one of the main causes of stroke. Obese people have a higher risk of suffering stroke than the average person. Therefore, regardless of body weights, everyone should start doing exercise at least 3 to 4 times a week for 40 minutes, this healthier life style can reduce the risk of stroke by 30%. To those elderly who cannot do any intense exercise, they should take a regular walk for cutting down their risks of getting stroke in future.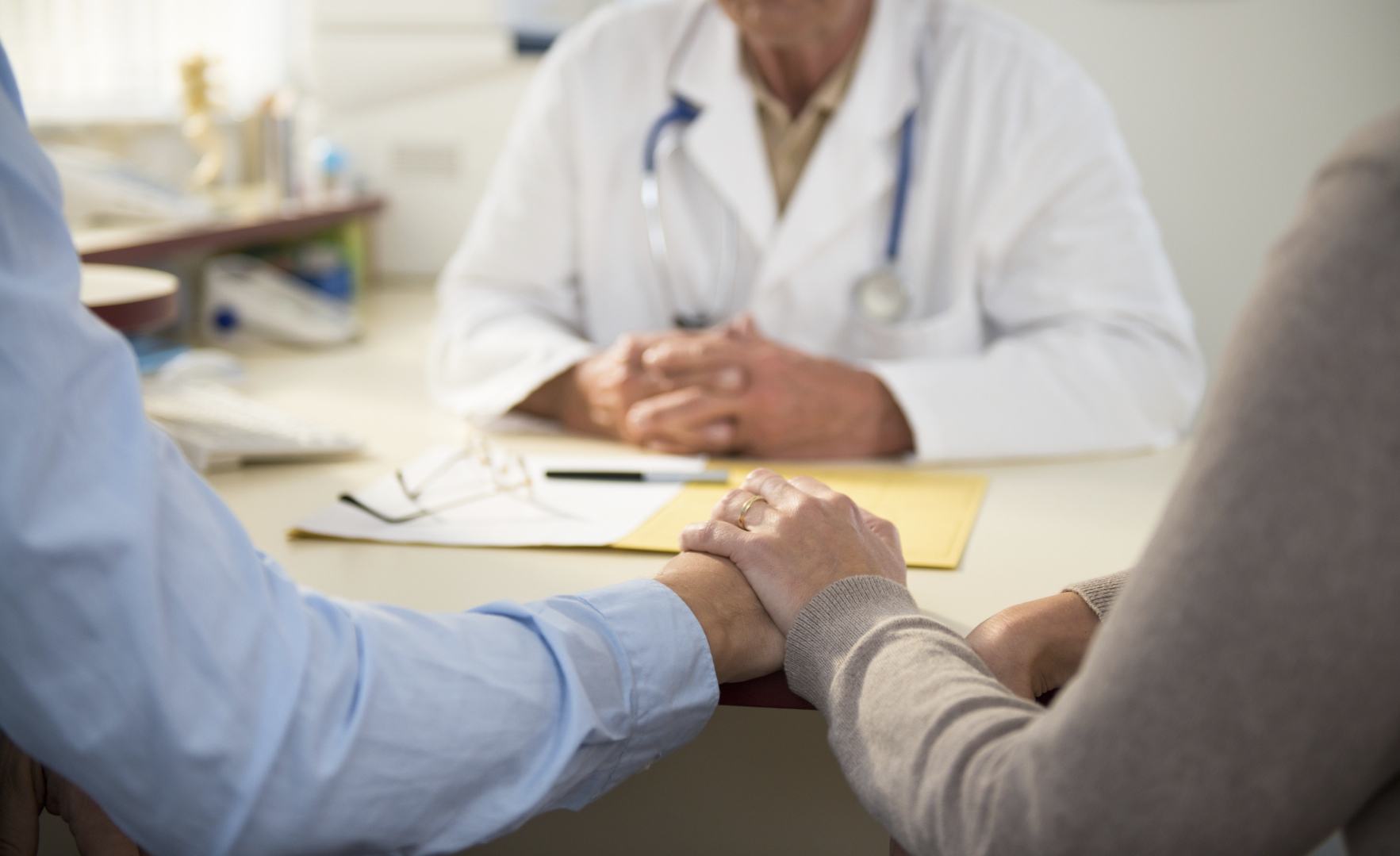 Hemorrhagic stroke is a sudden condition
Do not ignore any symptoms
The symptoms of ischaemic and haemorrhagic stroke are roughly the same, of which patients will show hemiplegia, loss of speech function, and gradual decrease of alertness, but the symptoms of ischaemic type are progressing less rapid compared to haemorrhagic stroke. The symptoms of ischaemic stroke are happening and changing on hourly basis, whereas hemorrhagic strokes carries higher risks, no thanks to its nature of sudden and rapid development pace.
Haemorrhagic stroke occurs within the brain, including the basal ganglia, the inner and outer capsules, thalamus, pons and cerebellum. Especially the pons, containing many cranial nerve nucleus, when bleeding happens here, it cannot be removed surgically, even if patient is lucky enough to survive, there will be many sequelae, such as the eyes will have double vision, physical paralysis and so on. However, if it is a cerebellar stroke, timely surgical treatment will bring extremely high recovery opportunities and ideal results.
However, some strokes are easy to be neglected, especially lacunar infarction, which occurs in the forebrain. If you find that the elderly has memory problems and forget about things, many people regard it as a process of aging, thus it usually ignored or neglected. We must seek further investigation to rule out the possibility of a stroke. If there is any sign of a stroke, we must immediately seek medical diagnosis and treatment.
Transient ischaemic attack (TIA) is a brief episode of disruption of blood flow in the brain. The body will automatically return to normal within 24 hours, while the symptoms stroke will last more than 24 hours. Both TIA and stroke patients must seek immediate medical attention, and the threat of TIA must not be ignored because it can be a precursor to a major stroke.
If TIA is a precursor, does that mean that every stroke patient will go through the phase of TIA?
This may not be the case. Not everyone will go through TIA, some serious complications such as severe obstruction or other diseases, stroke can happen without having TIA upfront.
The mortality rate of stroke patients in Malaysia is quite high, and one of the key reasons is that the family members of the patients are lacking knowledge about rehabilitative treatment.
80% need only pharmacological treatment
Not all stroke cases require surgery
Ischaemic stroke and hemorrhagic stroke have different pathologies. The former can affect the three major arteries of the brain, and cause one quarter of cerebral ischemia. Stroke caused by obstruction of the small blood vessels is common, and the situation may not be optimistic, but if the major blood vessels are obstructed, the risk is even higher.
With respect to ischaemic stroke, anticoagulation drugs can be used to clear the blocked blood vessels. However its effectiveness is limited to those hospitalisations taking place within first 4 hours of stroke attacks. After more than 4 hours, the brain will be swollen, it may be necessary to do brain surgery, to ease pressure and allow further treatments. Unfortunately, many people nowadays still have very low awareness on emergency treatment of stroke patients. Most of stroke patients are sent into hospitals about 8 hours after their strokes happen. The patient's soberness is very low, and the chance of recovery is greatly reduced.
Not all stroke patients need surgery. The doctor must decide whether to use surgery depending on the location of the patient's stroke and the probability of recovery after surgery.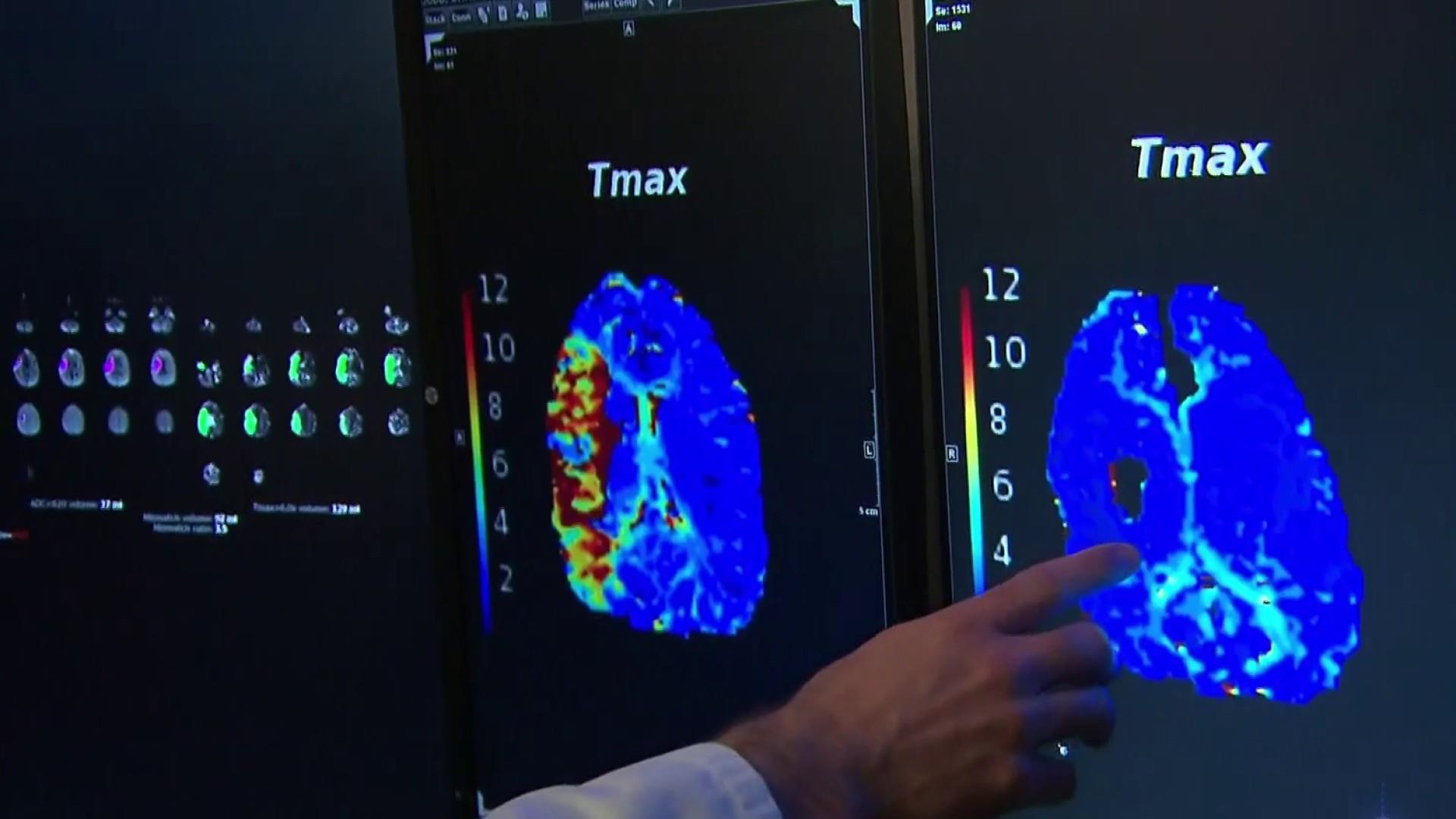 The doctor must first explain to the family members on the condition of stroke patient. If surgery is deemed not effective for the patient, then there is no reason to carry it out altogether. Based on past clinical experiences, only about 20% of stroke patients need surgery, and the rest of 80% patients, just require pharmacological treatments. After all, each patient's bleeding location is not the same, coupled with the variations of patient's current physical and presence of other diseases, so patient's treatments should be adjusted accordingly.
Regardless of patients or their family, they must understand that the goal of surgery is not to damage the remaining survived cells, it also aims at removing blood clots and decompressing pressures, so that the damaged, yet surviving parts of the brain can continue to recover.
The mortality rate of stroke patients in Malaysia is quite high, with one-third of patients dying within one month because complications are prone to occur after stroke. One of the key reasons is that the patient's family lacking understanding on rehabilitation.
According to the latest records, during the five years from 2010 to 2014, there were 7,688 stroke cases recorded in hospitals. The average number of strokes was 4 strokes per day, with males slightly higher, accounting for 55%, and it was also the top five causes of death in Malaysia.
It is worth noting that in recent years, the number of cases of ischaemic stroke has increased much more than that of hemorrhagic cases. The annual increase in ischaemic stroke is 29.5%, while that of hemorrhagic stroke is 18.7%, indicated that stroke patients in Malaysia are increasing every year.
Long-term sleeping disorder increases the risk of stroke
Stroke problems cannot be separated from heart disease, cholesterol, high blood pressure and diabetes. In addition, there is another risk that has long been neglected, namely sleep apnea syndrome.
A lot of people snoring loudly after they fall asleep, mistakenly thinking this is due to overworked or personal sleep habits. This may be a problem related to respiratory system instead. This problem may cause strokes later, so patients should not take it lightly!
If a person has a "rhythm" of snoring, the snoring sounds progress from soft to loud, then stops, and then repeat the same rhythm. This is because upper respiratory tract (nose and oropharynx) is blocked by the tongue during inhalation. Hence, patient's brain is deprived of oxygen, and he could not enter deep state of sleeping. When tongue returns to its original position and continued to sleep, patient would repeat the same act of breathing and causing rhythmic snoring.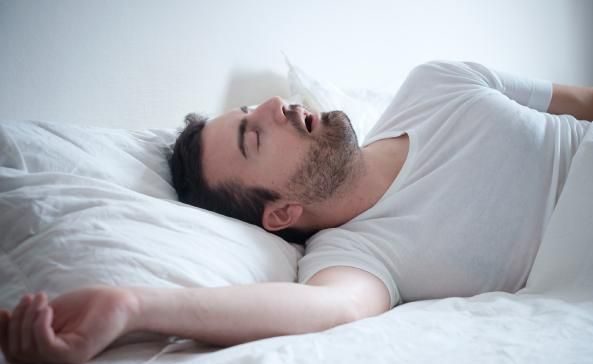 People with sleeping disorders, even if they sleep long enough, they will still feel tired after waking up on next day. This is because these patients cannot sleep deeply at all. If these symptoms persist, then patient should seek advice from Ear,Nose,Throat ( ENT ) specialist. The ENT doctor will check if sleep disorder present, since it is one of the risks of causing stroke.
Note : This article is meant for reference of public only. Should you have any question after reading it, please consult medical professional.
Source : Original article is printed by Sin Chew Daily, Malaysia.