Chronic Obstructive Pulmonary Disease
COPD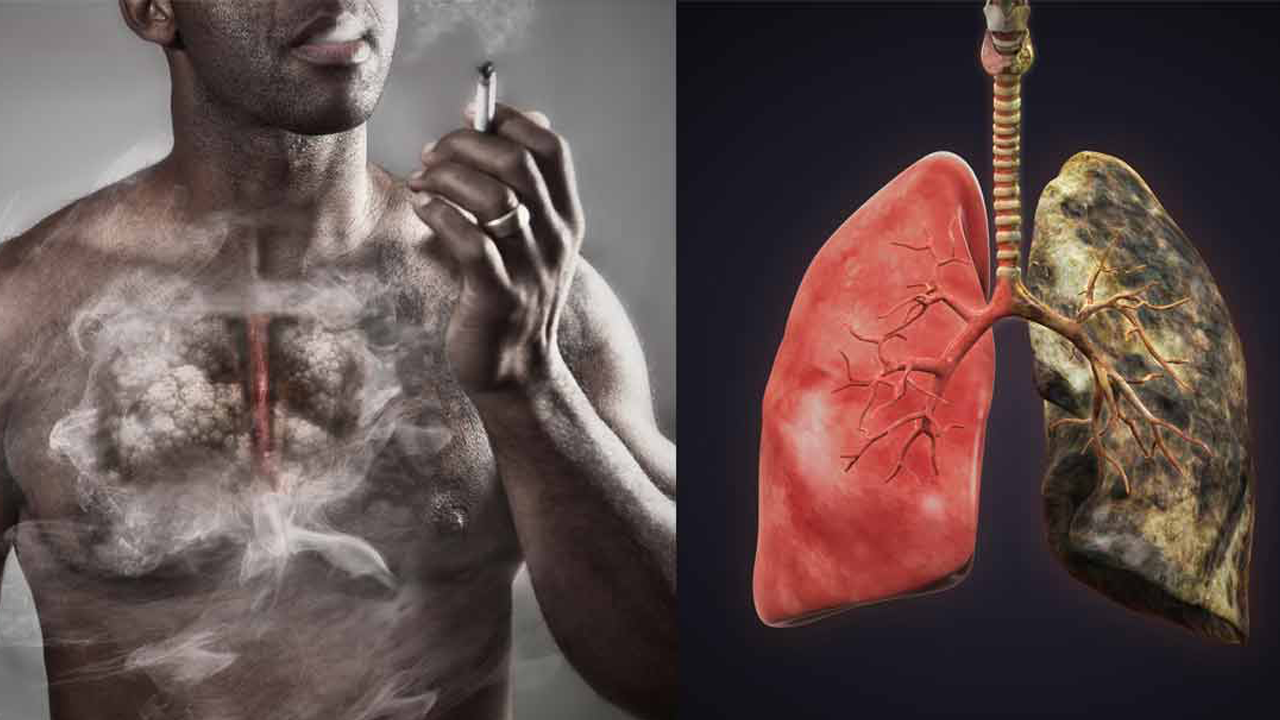 Most of the lung diseases are caused by smoking. The habit of smoking is not only harmful to the smokers themselves, but also affecting those people who are around them as well. After inhaling second-hand smokes, people may suffer from various lung diseases eventually. One of which is the incurable lung disease, namely chronic obstructive pulmonary disease.
According to the 2011 Global Adult Smoker Survey, Malaysia has more than 43% male smokers, which is about 2.3 million, but 7.6 million people are exposed to smoking at both work and home environments, no thanks to inhaling second-hand smoke, either directly or indirectly. Majority of cases of related to Chronic Obstructive Pulmonary Disease (COPD) in Malaysia, are all closely related to cigarettes.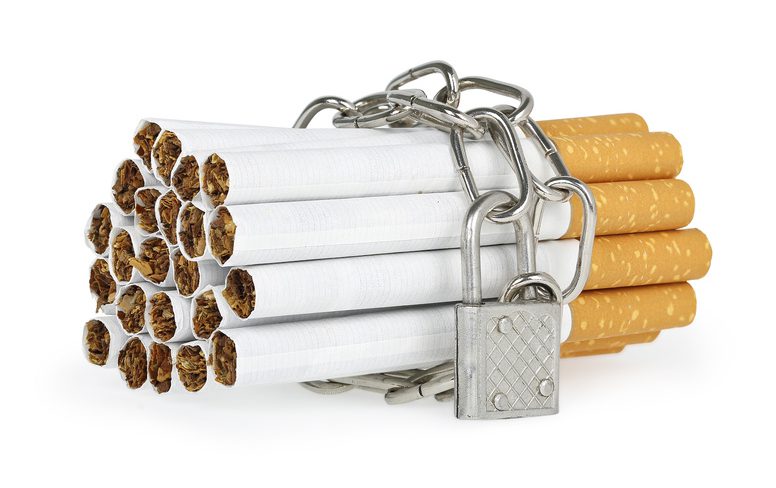 20th November World Chronic Obstructive Pulmonary Disease Day
The World Health Organization designated November 20 as the World Chronic Obstructive Pulmonary Disease Day, for reminding everyone to pay attention on the problems of chronic lung diseases. Apparently, smoking cessation has been regarded as the first step to reduce the symptoms of COPD.
COPD is a severe type of lung disease that is irreversible and incurable. When its condition continues to deteriorate, it is very difficult for patients to walk upstairs and even having difficulties to perform other daily activities.
However, if proper treatment is provided, it can help patients relieving some symptoms and reducing the negative impacts of the disease on their daily lives. Early diagnosis and timely treatment can help to reduce the decline of lung function and manage symptoms.
COPD is a type of disease affecting bronchial. When airways are narrowed, patients may feel breathlessness. It is a disease that can cause permanent damage. Smoking is the main cause which lead to the blockages of airways.
According to clinical experience, patients with COPD usually have dyspnea and cough with sputum, and fatigue symptoms are particularly evident in the morning. If COPD is ignored, it might turn into lung cancer later. At the same time, during the onset of the disease, not only just the lungs but also the whole-body organs will be affected, including the heart and bones.
80% of COPD cases are caused by smoking. Besides cigarette-smoking, the definition of smoking also covers other types of smoking at various environments, including work ones. For example, in China and India, many people are selling cooked food. Many of them cooking with firewood. Locally, we also have examples like fried fish cake (lekor) and satay in Terengganu, whereby they are roasted on charcoals, and food workers have been inhaling smokes for many years. Hence, it is also considered as one kind of smoking.
According to the records, there are 448,000 COPD patients in Malaysia. In 2008, the government spent RM922 million to treat lung diseases. Although only 440,000 people have the COPD problems based on the official figures of Malaysia, the actual number can even higher because smokers account for 43% of the population in Malaysia.
Only 20% of the 440,000 COPD patients in Malaysia have received their treatments. The remaining 60-70% of patients' health conditions have gradually worsened within 2 to 4 years after their diagnosis. On average, patients spend about 3 days per year, for seeking treatments in hospitals. Therefore, COPD is seriously affecting the daily lives of patients.
Smoking is a major cause of chronic obstructive pulmonary disease (COPD).
Only need to do pulmonary function test to confirm
If anyone is suspected to suffer COPD, then doctor can only confirm the diagnosis by performing a pulmonary function test (spirometry).
But the problem is that many people don't even know about COPD. They don't seek medical advice until they have symptoms. This scenario accounts for 50% of cases. Many people are still thinking of breathlessness as a natural problem, thus they just taking it for granted, and leaving many cases remain untreated. In fact, lung disease is like a heart attack. Once damage is done, it can never be repaired.
There are different stages of COPD, whereby patients' conditions are slowly deteriorating continuously, and they have no chance of experiencing improvement like other lung diseases, such as asthma.
In the past, when treating patients during early stage of COPD, doctors will prescribe steroids, despite the possibility of side effects. Nowadays doctors have reduced the usage of steroids. However, everyone's health condition is different. Some people need steroids, and some do not, depending on the current symptoms of individual. Basically, when patients do not get any improvements after taking some long-acting bronchodilators, they need to take steroids later.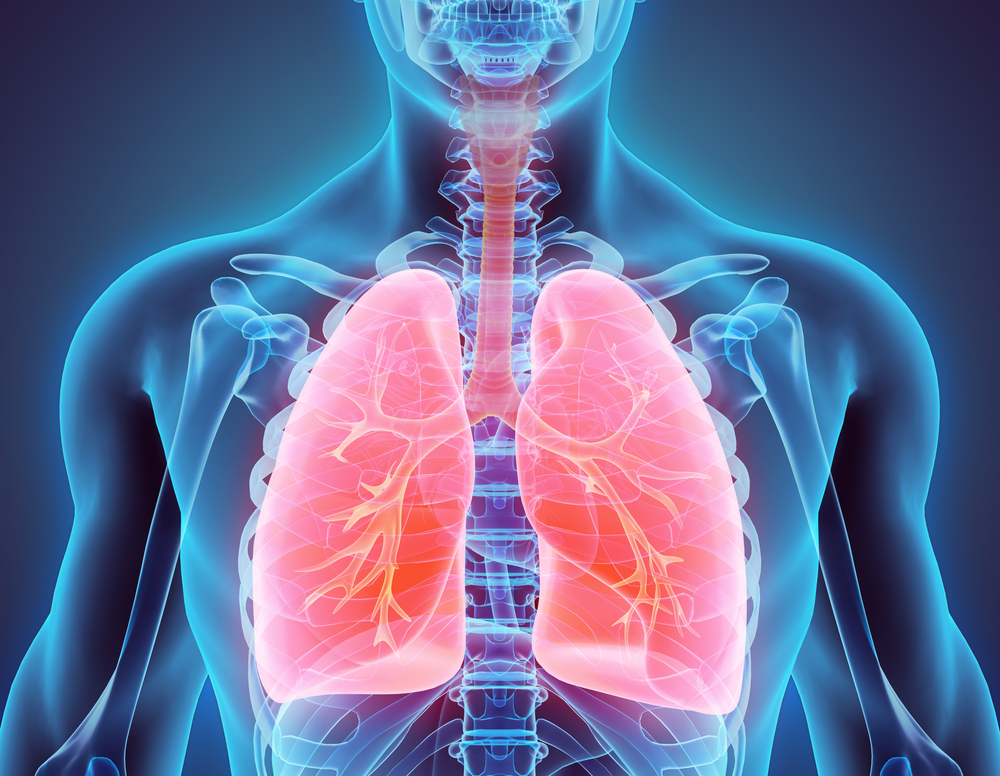 Although COPD cannot be cured, if patients are treated, at least such action can reduce the symptoms and deterioration of health conditions. Although there are quite a few treatments available for reducing the symptoms of COPD and slowing down the deteriorations, inevitably patients will feel that their health conditions worsening as their diseases progressing further.
In addition to physical pains, patients also must bear the heavy burdens of various symptoms, including their inability to work because of the health problems caused by COPD, so patients must find a way to improve the control of their diseases.
COPD is a kind of global disease, especially found many patients in European countries. The number of female patients continues to rise. Taking Germany as an example, there is an increasing trend among women suffering COPD or lung cancer. COPD is a bronchial problem. Therefore, to improve symptoms, it is necessary to improve lung function and ease symptoms to prevent further deterioration.
Many people are getting confused in between asthma and COPD, of which these are two different types of diseases. Asthma cannot avoid the symptoms of breathlessness, in contrast, COPD patients can prevent such symptoms from happening. The key is, they must get early treatments for controlling their COPD.
A lot of patients are using long-acting bronchodilators, but half of them still feel very hard to use them in long run. About 30% of them must go to the hospital for seeking treatments.
In the past, both LAMA and LABA were the main drugs used for treating COPD patients, while Ultibro Breezhaler is a combination of these two drugs that works more effectively for controlling the symptoms of COPD. At present, 11 new clinical trials of new drugs have been conducted globally, and more than 10,000 people participated in these trials, which demonstrating this new drug can improve condition of shortness of breath in the morning and lung functions, thereby slowing down the progression of moderate and severe COPD patients. As such this drug can be used as a first-line of medicine.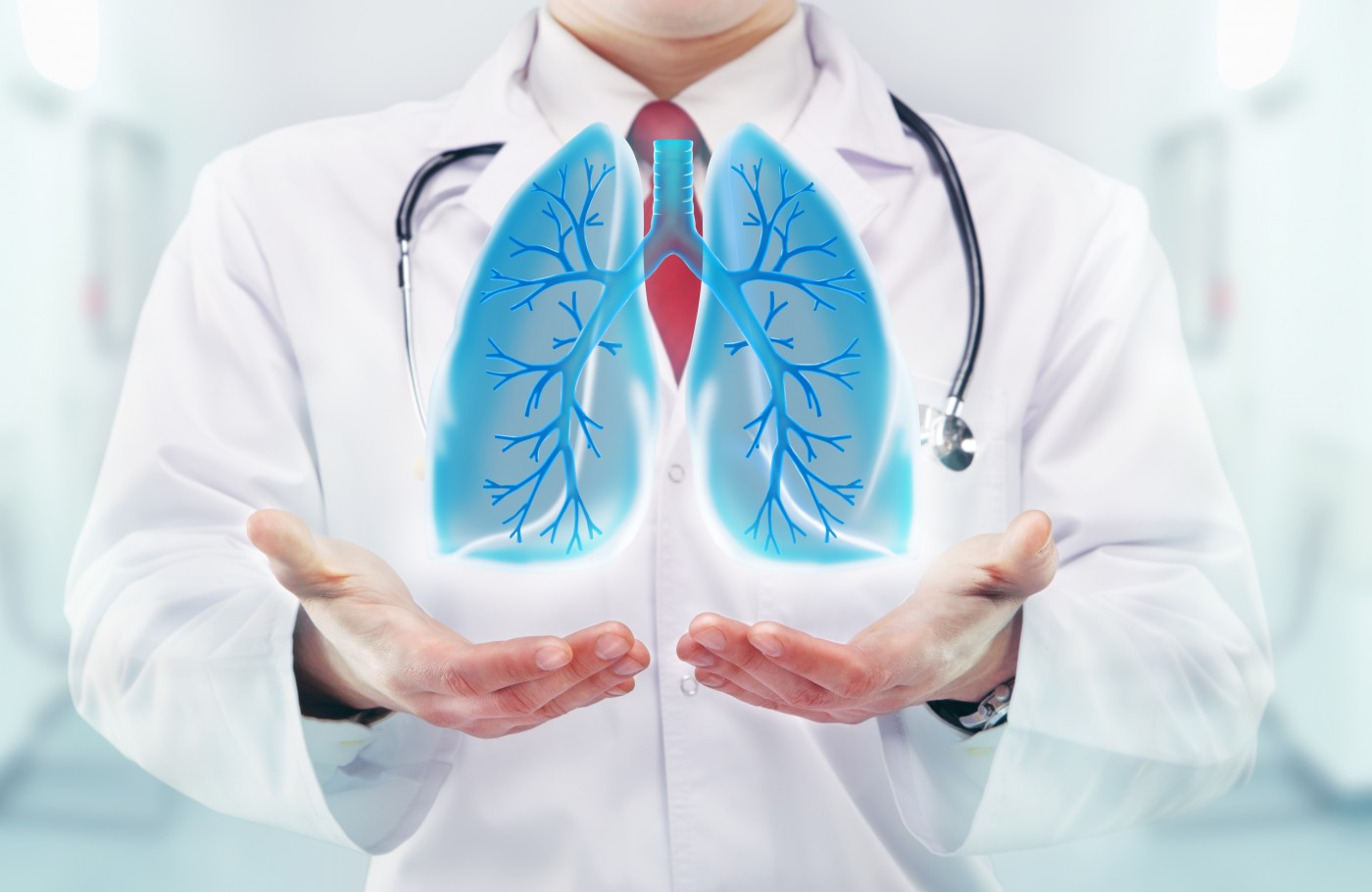 Dry powder inhalers working faster than oral medications
Ultibro Breezhaler is a selective, steroid-free regimen that combines two different types of bronchodilators, to increase air flow within lungs and help in blocking the constrictions of lungs' airways. It also relaxes the inner wall muscles of the small airways of the lungs, allowing the air to move in and out of the lungs, thus reducing the problem of breathlessness.
At the same time, the UltibroTM Breezhaler is also administered in a manner different from generic drugs, whereby it uses a dry powder inhaler to deliver the drug to body. This inhaler has low airflow resistance so that the drug can enter the lungs faster and can exert its efficacy within 5 minutes. It takes only once a day to continue its effect of bronchodilation for 24 hours, lasting up to 26 weeks. This is also the first long-acting bronchodilator in Malaysia to be taken with an inhaler.
The drug has been approved by the Drug Administration of the Ministry of Health in February on Year 2017. At present, about 60 countries around the world are using this drug.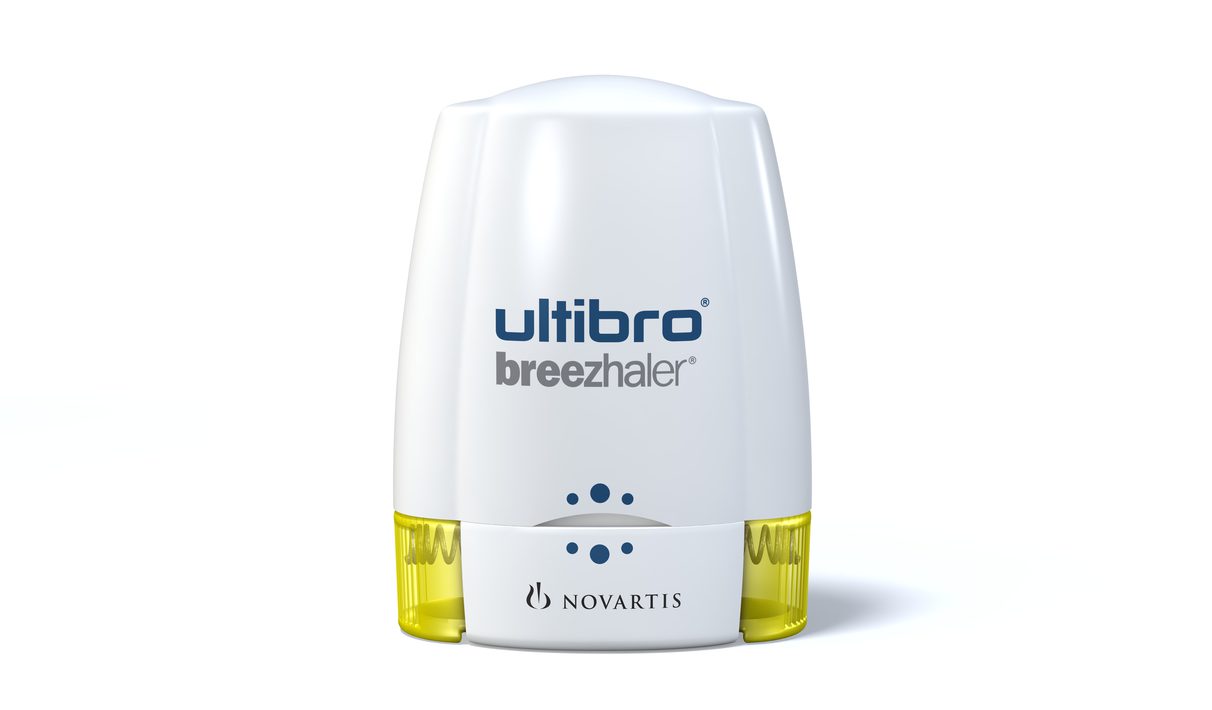 Ultibro Breezhaler bronchodilators uses dry powder inhalers to inhale medications and work faster than oral medications.
The main cause is smoking, whether it is smokers or second-hand smoke;
Other causes include exposure to contaminated indoor environments (such as solid fuel for cooking and heating), outdoor pollution, occupational dusts and chemicals (steam, irritants, and smog), and frequent childhood lower respiratory infections.
Symptoms include dyspnea, abnormal cough, long-term cough, breathlessness, and chest tightness. Especially after getting up in the morning, it was the hardest time. Even getting up, showering, changing clothes can become daunting tasks to patients.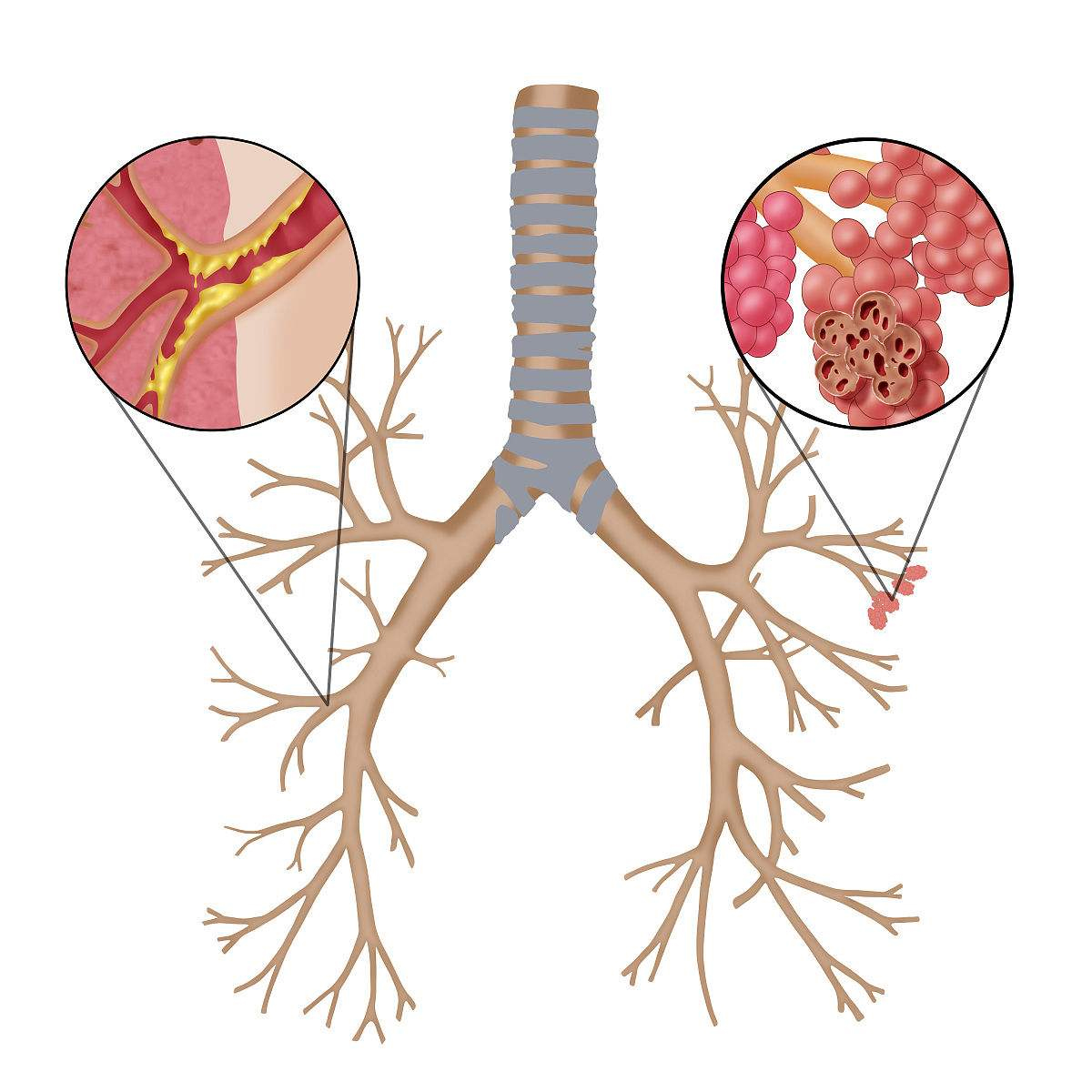 There are 210 million COPD patients worldwide, and it is estimated that by 2030, it will become one of the world's Top-4 major killers;
Although COPD is generally considered as a disease of old-age groups, noted 50% of patients are now under 65 years old;
In Malaysia, moderate-to-severe COPD patients, are aged 30 years or older. This group is estimated to account for approximately 4.55%;
More than 90% of patients who died of COPD were from low- and middle-income countries, indicating that low- and middle-income countries did not implement any effective COPD prevention and control strategies;
According to the Global Adult Smoker Survey 2011, Malaysia has more than 43% of male smokers, which is 2.3 million people, but 7.6 million people are also exposed to smoking at work and home environments, that is, inhaling second-hand-smoke.
So far, COPD is still an incurable disease, but treating and changing lifestyles can help patients to improve their discomforts, live more actively, and slow down the rate of deterioration;
Quitting smoking is the most important step for COPD patients;
Drugs can help improve symptoms;
Other therapies and methods to improve symptoms include: pulmonary rehabilitation therapy, oxygen therapy, and surgery.
Note : This article is meant for reference of public only. Should you have any question after reading it, please consult medical professional.
Source : Original article is printed by Sin Chew Daily, Malaysia.