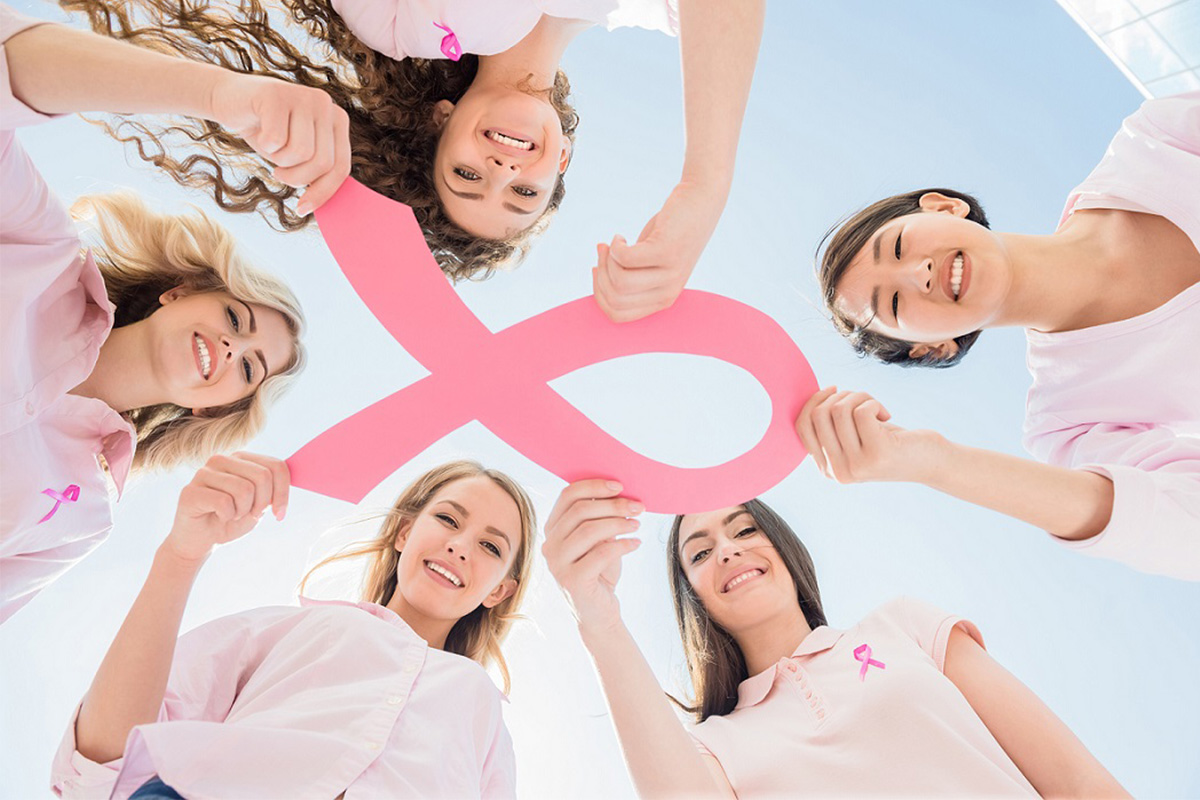 Madam. Chen was diagnosed with breast cancer. She could not accept the fact that she had cancer for quite a while. After hearing some rumours, she felt skeptical of western medicine's surgery, and was afraid that surgery can intensify the spread of cancer cells to other parts of body. She is even more frightened on radiation therapy.
People have believed numerous myths about the treatment of cancer. One of the misconception is that surgery will accelerate the spread of cancer cells. It sounds like something logical at the outset, but patient must understand the negative consequences of not removing tumours surgically at the end of the day.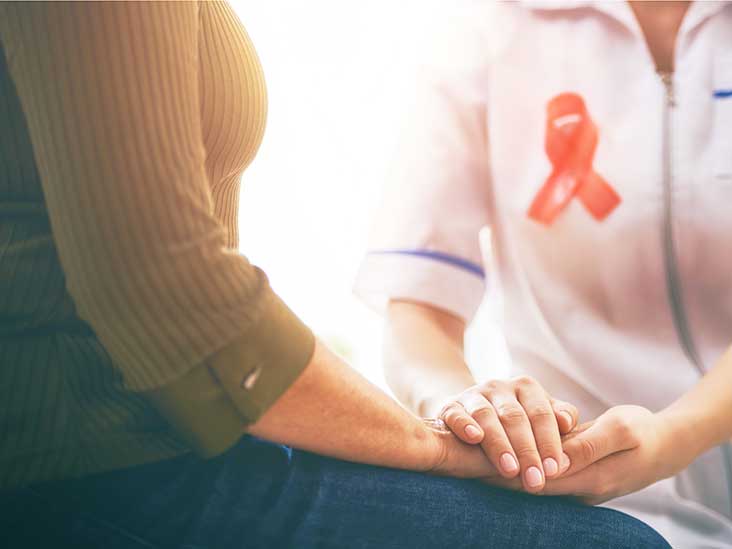 95% of tumours growing bigger if not surgical removed
If a patient chooses not to accept surgery, tumour will only growing bigger and spreading to more organs. Approximately 95% of tumors will become bigger and aggravate the patient's health conditions in longer run.
The earlier an operation is done, the higher the chance of recovery. If the tumour can be removed completely, without any residual cancer cells left behind, probably this may result a healing effect after surgery.
If anyone detects abnormal symptoms, then they should opt for early medical investigation, so that their recovery rates will become higher thanks to timely treatments.
The Early Breast Cancer Trialists' Collaborative Group (EBCTCG) study showed that breast cancer patients who had undergone tumour resection without getting radiotherapy, they have demonstrated recurrence rate of more than 30% within 10 years. To those breast cancer patients who had gone through both surgery and radiotherapy, their recurrence rates were hovering around 20% in 10 years. In other words, the difference in between the two scenarios was about 10%.
Clinical studies have also shown that the sooner the breast cancer patients undergo surgery, the higher the 5-year survival rate: the 5-year survival rate of the first stage breast cancer is 90% after surgery, 87% in the second stage, 55% in the third stage, and only 14% for fourth stage cancer patients.
New drugs improve survival rates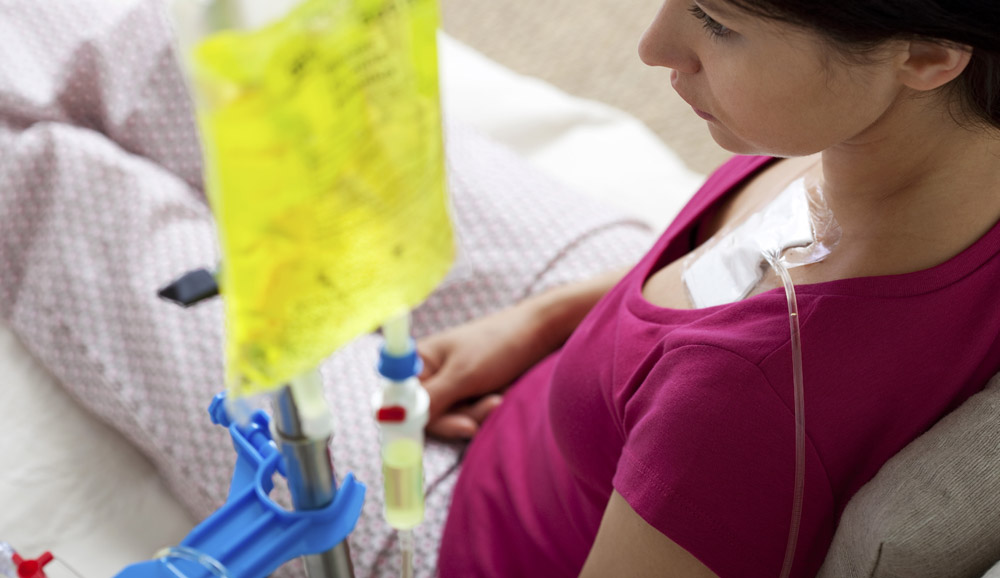 The United States has made statistics on the treatment of more than 100,000 patients with colorectal cancer. After surgeries were done, first-stage-cancer patients who had demonstrated survival rate of 96% within 30 months. On the other hand, the fourth-stage-cancer patients, noted the survival rate was only 17.3%, when tracking for the same length of observation period.
Simply put, early detection of cancer, coupled with early surgery, will improve the chances of recovery.
Compared with 10 years ago, there are more drugs available to help cancer patients surviving longer. In any case, doctors are also focusing on the quality of life of patients and trying to maintain the normal life of patients.
Women above 50-year-old, should do mammography every two or three years
Some cancers can be detected through screening. Breast cancer is one of the cancers that can be detected through early screening.
In fact, those breast cancer patients who were treated early, their 5-year-survival-rate can reach as high as 90%. The study of World Health Organization (WHO), have shown that, women who undergo regular mammograms can reduce their probability of dying from breast cancer by 20% to 30%.
Regarding breast cancer, currently the known risk factors include early menstruation, late menopause, no breast-feeding or first-born child after 30 years of age, family history of breast cancer, variant genes of breast cancer, previous ovarian cancer or endometrial cancer. Those people who are carrying these risk factors should stay vigilant always.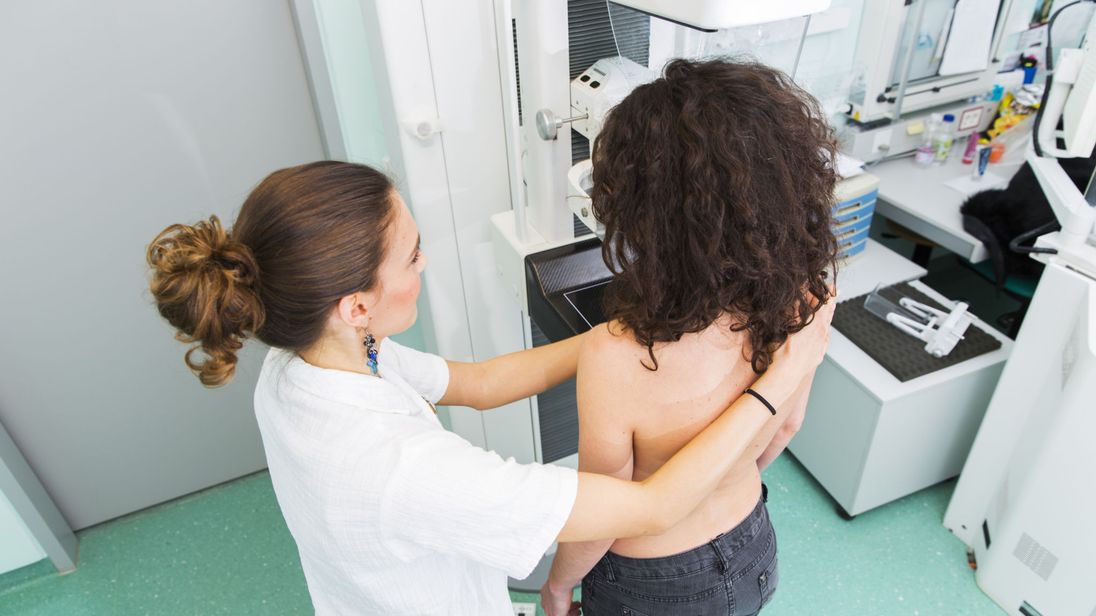 Breast screening for women is different depending on their ages. It is recommended that women over 50 years of age, should undergo mammograms every 2 to 3 years; whereas groups with high-risk family history, and ages of over 30 years, are recommended to do ultrasound examinations.
Magnetic resonance imaging (MRI) is used if mammogram or ultrasound cannot determine the nature of tumour.
Regardless to the size of the breast, the higher the density of breast, the higher the risk of cancer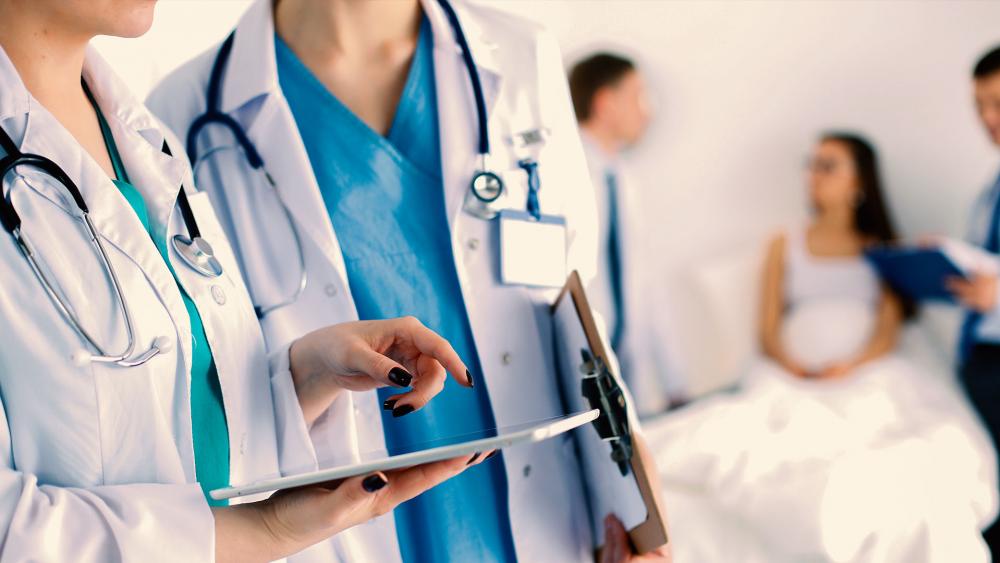 Hi doctor, I am a 30-year-old female office worker. I have done medical examination every year. Since there is no family history of cancer, I don't pay much attention to breast cancer in the past examinations. May I ask?
Q1: Only women with a family history of cancer will have the risk of developing breast cancer in long run?
No, there are many causes of breast cancer. It can be divided into two types: namely, sporadic and familial or hereditary. Among them, sporadic type accounts for 70% to 80% of breast cancers, while hereditary type, is only 20% to 30% of cases, of which genetically related to genes (BRCA1 and BRCA2). Women who are having these genes will face 60% to 80% risk of developing breast cancer.
Risk factors of Sporadic Breast Cancer :
Early menarche and late menopause. Menarche age less than 12 years and age greater than 17 years, the relative risk of breast cancer increased by 2.2 times. Amenorrhea age above 55 years, may increase risk of breast cancer up to 1 times, comparing to those women who are experiencing amenorrhea less than 45 years old. In short, early menarche and late menopause are considered the main risk factors of breast cancer.
Breastfeeding has a protective effect on the occurrence of breast cancer, mainly for premenopausal women. It has been found clinically that single women have more breast tumours than married women, and those who have never had children after marriage have a higher incidence of breast cancer than those who have already had children.
Unhealthy eating habits, smoking and drinking.
Q2: All breast lumps are related to breast cancer?
There are many reasons for the lumps forming in the breast. The breast lumps are divided into two types: benign and malignant, of which the benign ones' account for 80% and are divided into masses such as breast fibroadenoma, breast hyperplasia, mammary gland cyst, and breast fat necrosis. Only 20% are malignant (cancer).
Q3: Does breast cancer surgery cause the spread of cancer cells?
Breast cancer surgery does not cause the spread of cancer cells. In contrary, it controls the spread of cancer cells.
Q4: Breast augmentation increases breast cancer risk?
Breast augmentation does not increase the risk of breast cancer, but there is a small risk of Breast Implant-Associated Anaplastic Large Cell Lymphoma (BIA-ALCL), a rare type of T-cell lymphoma. . BIA-ALCL is not breast cancer. It is a cancer that involves cells of the immune
system. According to the 2014 report of the US Food and Drug Administration (FDA), 1 out of 1 million patients with prosthetic breast augmentation developed BIA-ALCL.
Q5: Is it easier for women with larger breasts to have breast cancer?
The risk of breast cancer is not due to the size of breast, but high breast density. The relative risk of breast cancer is approximately 2 times higher than breast with normal density. 40% of women have "heterogeneous" breast tissues and the associated breast cancer risk is approximately 1.2 times higher.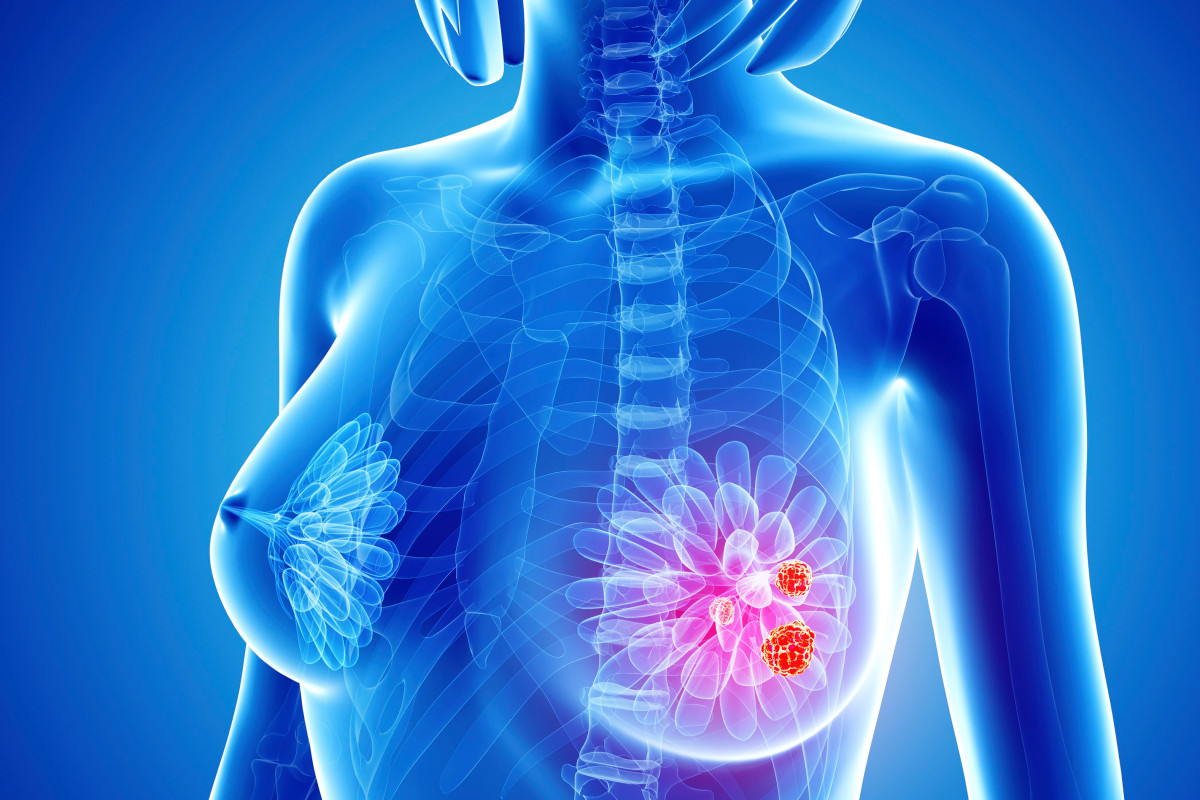 Pertuzumab combined with dual drug treatment shrinks cancer tumours
Targeted drugs are expensive; indeed, it is a heavy burden for Ms. Fang who has insured by low-level of medical coverage. In addition, she believes that targeted drugs are reserved for treating advanced stage cancers. Since she just suffered an early stage of breast cancer, she decided to choose chemotherapy with lesser side effects, which aimed at reducing the incidence of nausea and vomiting, plus not losing her hairs.
From viewpoint of pharmaco-economics, doctors opined the use of targeted drugs in early HER2-positive breast cancer patients, is a "worthy" choice. There are more and more studies and data indicated that, the sooner targeted treatment and chemotherapy are used together for treating HER2-positive breast cancer, the lower the chance of recurrence in future.
After some considerations, Ms. Fang decided to accept her doctor's advice and complete the combined cancer treatments. No breast cancer recurrence has been seen after so many years.
Mastectomy has always been the best treatment for breast cancer. However, there are still many breast cancer patients who wish to have their tumours removed and keep their breasts. Often the diagnosis of breast cancer is done rather late, thus the choices of treatment will become very limited. Perjeta (pertuzumab), is a targeted drug for treating human epidermal growth factor receptor 2 (HER2) positive breast cancer, this drug has been approved to be combined with HER2 inhibitor trastuzumab and chemotherapy, using as neoadjuvant treatment for treating HER2-positive breast cancer patients. The aim is to shrink the size of breast tumour, bring better results to the surgery and reduce the recurrence rate. This provides breast cancer patients opportunities to fight cancer and keep their breasts.
Pertuzumab is a monoclonal antibody that targets HER2. By binding to the HER2 receptor, it interferes with the formation of HER2 and its family of receptors (including EGFR/HER1, HER3, and HER4), blocking the message transmission of cancer cells,
thus inhibiting the growth and triggering apoptosis of cancer cells (programmed cell death). In addition, pertuzumab also signals the body's immune system to destroy cancer cells.
Pertuzumab and trastuzumab both are targeting HER2 receptors to inhibit the growth of cancer cells, but they bind to HER2 receptors in different places. The combination of the two drugs can be used to achieve synergy benefits and enhance anti-cancer efficacy.
NeoSphere showed that nearly 40% of HER2-positive early breast cancer patients who were treated with pertuzumab, trastuzumab, and docetaxel (chemotherapy) had indicated the previously affected parts and regional lymph nodes were no longer detecting signs of tumour tissues during surgery. Medically, this condition is called pathological complete response (pCR).
Experiments showed that only 21.5% of patients receiving trastuzumab and docetaxel alone, had demonstrated the same efficacy. This indicates that pertuzumab combination therapy can achieve double pCR rate, compared with trastuzumab combined with chemotherapy alone. Those patients who received pertuzumab combination therapy before surgery, had demonstrated 31% less chances of health deterioration, recurrence or death within 3 years.
In addition, the second phase of the Tryphaena trial, designed to test the safety of pertuzumab therapy, they showed that patients with HER2-positive early breast cancer can achieve a pCR rate as high as 63.6%, regardless which chemotherapeutic drugs they choose to use.
Smaller tumours help surgery
When pertuzumab is used in combination with trastuzumab and chemotherapy, it has been confirmed that the tumour size can be reduced beyond what was previously achievable. In fact, many cases show that the tumour can even disappear completely. It is undoubtedly good news to patients whose tumours are too large for undergoing surgery. It has become a new treatment standard for HER2-positive breast cancer patients.
Studies have shown that pertuzumab combination therapy is similar to the frequency and types of adverse reactions associated with trastuzumab and docetaxel alone.
Pertuzumab-based combination therapy was approved in Year 2016 for neoadjuvant treatment of HER2-positive and early-stage breast cancer patients. By using intravenous injection every 3 weeks, the patients need 3 to 6 cycles of treatment.
Usually breast cancer treatment does not have a fixed time limit. If the patient does not respond to adjuvant therapy, the doctor will recommend the patient to switch to other treatments. According to the results of clinical trials, the patient should obtain a better outcome than last therapy.
Post-cancerous breast reconstruction
Breast is a symbol of femininity for most women. It is vital for women to have a good body shape and life sustenance. Nevertheless, whether mastectomy is performed or not, it does not affect women's physiology ultimately.
It is undeniable that breast conserving surgery or lumpectomy, patients can keep their breasts and avoid depressed moods. However, those patients who undergoing mastectomy can still restore their body shapes after receiving breast reconstruction.
Pertuzumab is not only suitable for early stage breast cancer, but it is often prescribed as a secondary treatment for third stage HER2-positive breast cancer. Most importantly, breast cancer patients can receive all combinations of treatment based on ER/PR (hormone receptor) and HER2 performance.
Breast surgeons and oncologists must work together to assist patients. In general, patients will seek help from a breast surgeon. Currently, doctors need to analyze the pros and cons of chemotherapy or surgery.
If patient really wants to keep the breast but the tumour size is very large, then patient will be advised to consult oncologist. After the patient completes adjuvant therapy, she can return to breast surgeon for undergoing a breast scan, thereafter determining if either tumour or breast needs to be removed.
Clinically, patients with breast cancer undergo anti-HER2 target therapy and chemotherapy up to 6 cycles before getting surgery. Thereafter performing 20 to 25 cycles of radiotherapy after surgery. It takes about 1 year for treating breast cancer.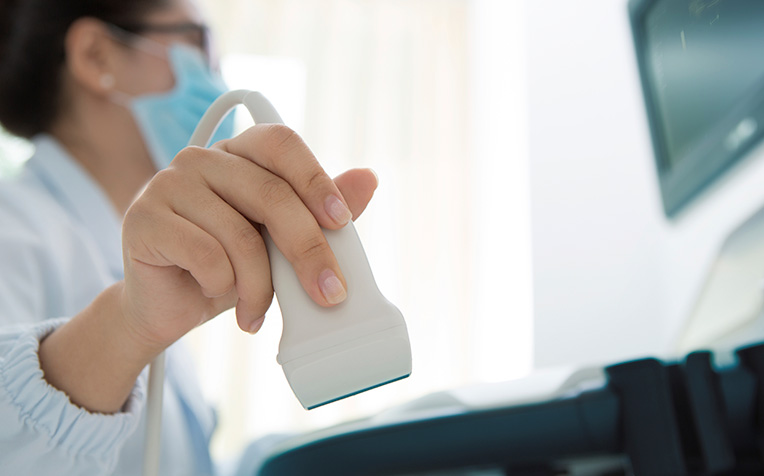 Question 1: Why HER2-positive breast cancer is difficult to treat?
According to the survey, approximately 1 out of 5 breast cancer patients in the world are HER2-positive and belong to refractory breast cancer. HER2-positive breast cancer means that HER2 protein is produced excessively. On average, a HER2 cancer cell has approximately 2 million HER2 proteins on its surface, which is 100 times more than that of normal cells, prompting cancer cells to grow and divide more rapidly.
Question 2: How to define early breast cancer?
The definition of early breast cancer is the first and second stage of breast cancer, and the third and fourth stage are regarded as advanced breast cancer. However, some countries have different definitions. Tumours with size less than 3 centimeters, is categorized as early stage breast cancer, whereas tumour size above 3 centimeters, belonging to advanced breast cancer category.
Question 3: Will removal of breasts affect physiological health?
Whether it is breast resection or surgery, it will not have much impact on women's physiology. Unlike ovary removal, once the ovaries are removed, they will enter the menopause.
Question 4: What is neoadjuvant treatment and adjuvant therapy?
Neo-adjuvant and adjuvant treatment are mainly preoperative and postoperative chemotherapy or hormone therapy. If the patient is diagnosed with HER2-positive breast cancer, anti-HER2 therapy can be combined with adjuvant treatment for achieving best treatment results.
Question 5: The effect of neoadjuvant treatment is better?
Neoadjuvant treatment is more advantageous than adjuvant therapy. Besides it can be used to determine whether a patient is sensitive to chemotherapy or target therapy, neoadjuvant therapy can also help to reduce the size of breast tumours, thus preventing about 35% of mastectomy. In short, more patients managed to keep their breasts.
If patients achieve the expected pCR rate after neoadjuvant therapy, it implies that patient's prognosis becoming better, studies have shown that HER2-positive patients who receive both anti-HER2 target therapy and chemotherapy, will achieve high pCR eventually.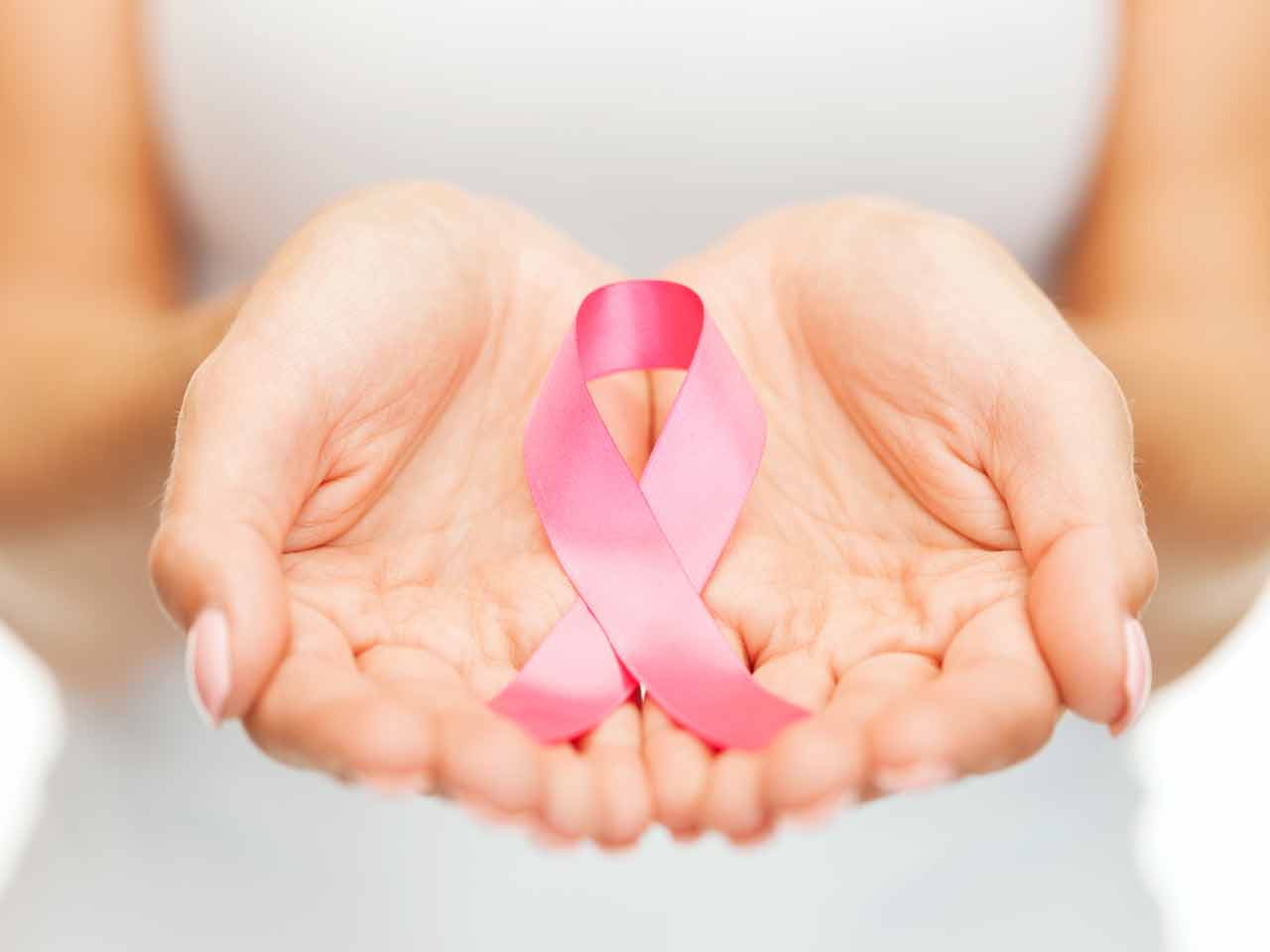 Note : This article is meant for reference of public only. Should you have any question after reading it, please consult medical professional.
Source : Original article is printed by Sin Chew Daily, Malaysia.