Uterine Fibroids & Ovarian Cysts.
What circumstances they should be removed?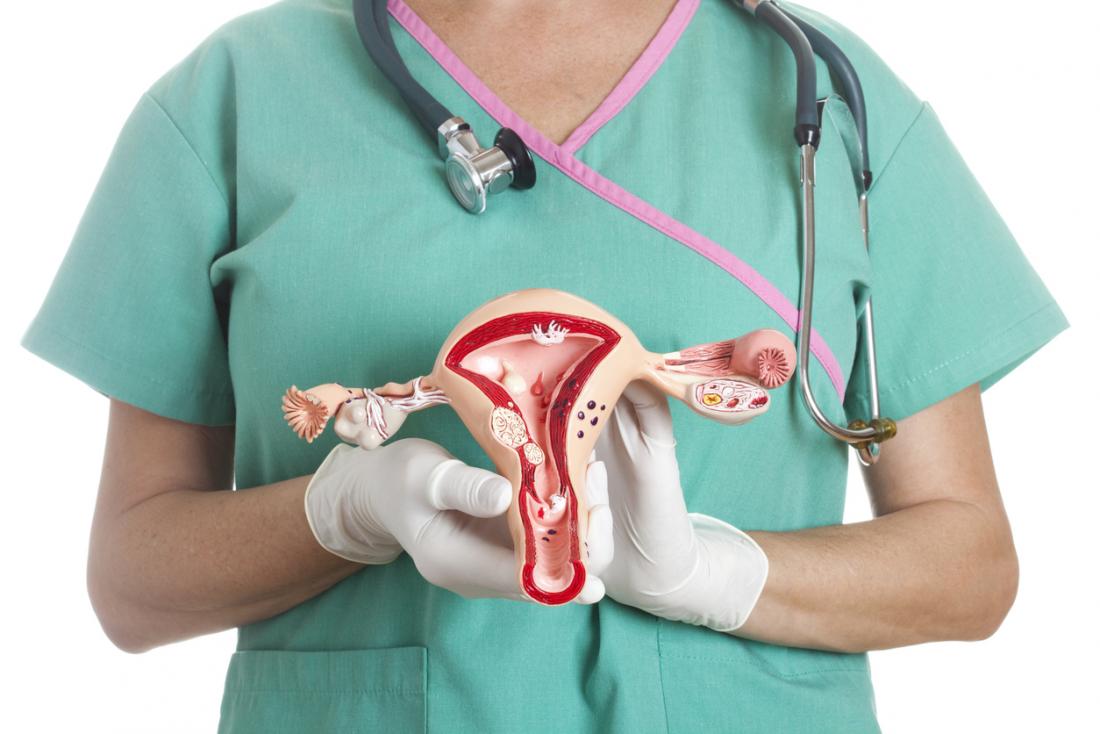 Treatment of uterine fibroids first depends on where the fibroids grow, the number of fibroids, the symptoms caused by the fibroids, and the consideration of patient's own desire. If patients approaching menopause, then it might not be surgically removed. Regular follow up and observation is considered suffice. If fibroid grows in womb and affects patient's fertility, doctor is likely going to suggest surgical treatment.
Ovarian cysts and fibroids are the most common gynecological problems. Although they are not life-threatening, they can make people feeling uncomfortable and affecting the quality of life.
Many patients refuse to seek medical care due to fear of infertility, caused by possible removal of the uterus. Therefore, patient needs to remove their fears and correct the mentality of denial, they should take the symptoms of cysts and uterine fibroids seriously, to prevent infertility and improve quality of life.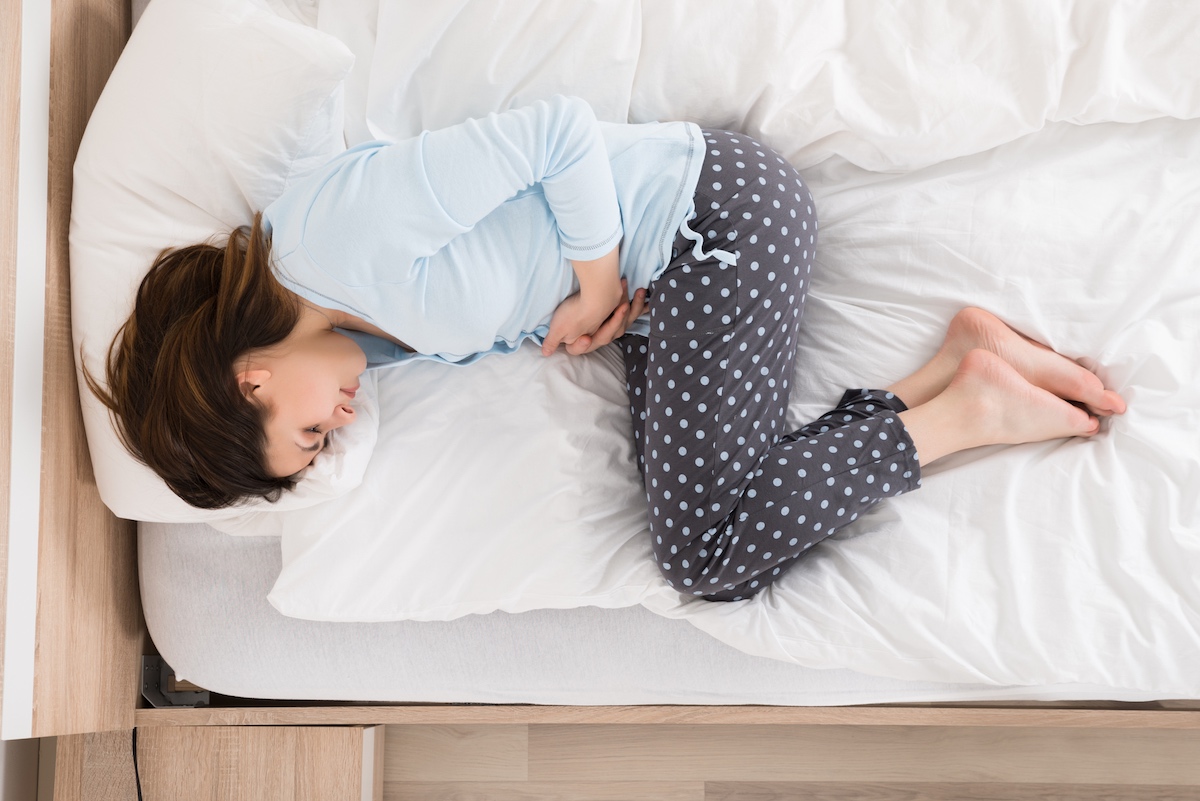 Cysts and uterine fibroids can be described as benign tumors. Most of these growths do not develop cancer.
Some 'self-denial' patients think that ovarian cysts and uterine fibroids are not diseases and may disappear in a month. Even if they suffer their pains every month, they are reluctant to receive treatment, thinking that symptoms will disappear after menopause.
Some young patients even believe that their pains are not caused by ovarian cysts, but due to menstruation, and they consider menstrual pain is a normal phenomenon, so they rather try acupuncture, traditional therapies, organic diets or other informal treatments.
A lot of people are confused and unable to differentiate in between ovarian cysts and uterine fibroids. Ovarian cysts are cystic masses that are filled with water or fluid and usually grow in the ovary.
The majority of transparent-type cysts will disappear on their own, while tumors or substantial cysts will not disappear or shrink. Ovarian cysts include follicles, dermoid cysts, and endometriotic cysts.
Uterine fibroids, Menstrual bleeding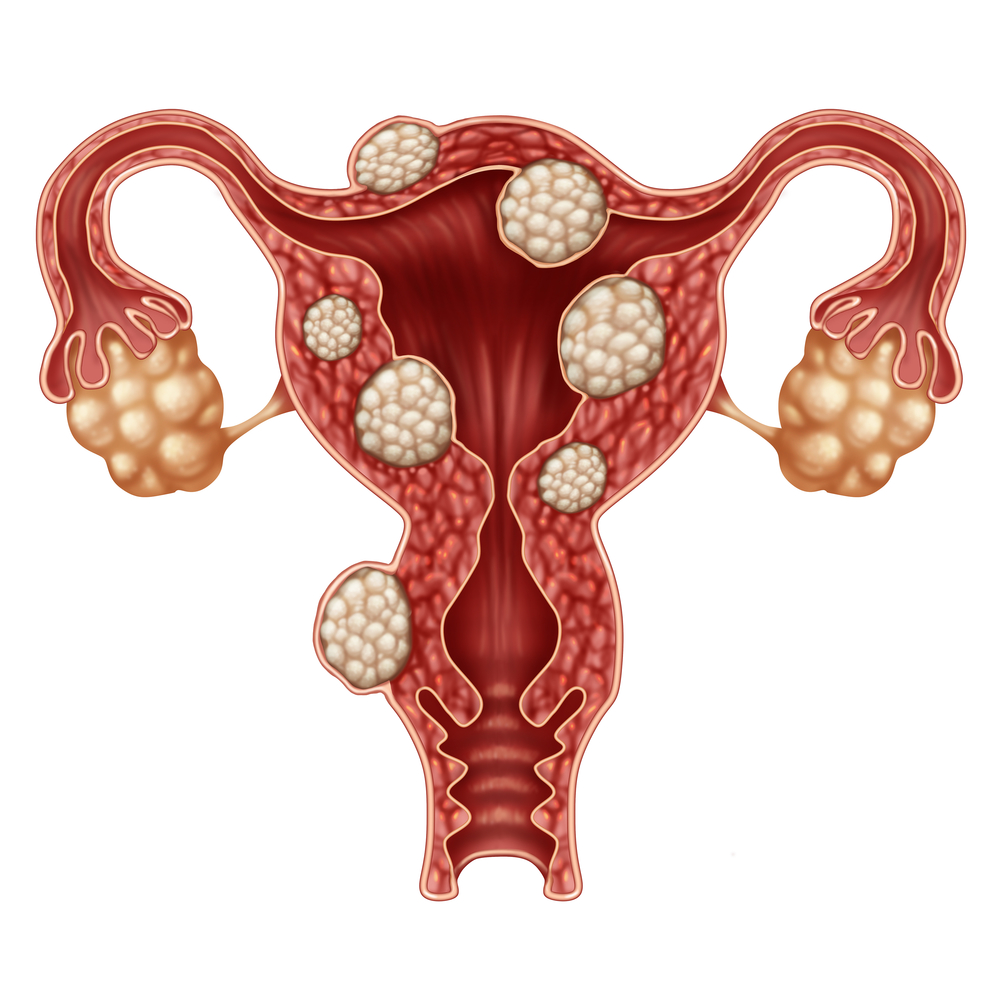 Uterine fibroids, are benign smooth muscle tumour that attach to and connect to the uterus. They can be single fibroid or multiple fibroids that do not usually evolve into cancer.
The most common clinical symptoms are heavy abdominal pain, abdominal masses, and higher urinary frequency due to urethral pressure on the bladder. It occurs frequently in women in their thirties.
Ovarian cysts and uterine fibroids have different symptoms, doctors can make judgments from the common clinical symptoms, such as excessive menstrual blood, abdominal mass mostly related to uterine fibroids, whereas dysmenorrhea or abdominal pain are mostly caused by ovarian cysts.
The symptoms of pelvic masses or lumps can be caused by both ovarian cysts or uterine fibroids. Although infertility can be caused by uterine fibroids as well, noted majority of cases are caused by ovarian cysts instead.
Clinical tests and ultrasound scans can only be used as a preliminary diagnosis of ovarian cysts and uterine fibroids, especially in young girls without any sexual exposure. The diagnosis of the scan may not be clear, and doctors usually recommend magnetic resonance imaging (MRI) to the patients.
Laparoscopy can also be used as a diagnostic tool. The camera is placed in the abdomen via a minimally invasive way, enable doctors viewing the condition of the abdomen clearly. The patient needs to be examined under general anesthesia.
Ovarian cysts, treatment depends on sizes
Treatment of ovarian cysts depends on the type and size of cysts. If it is a bloody cyst and causes pain, then it is necessary to receive treatment. The cysts for single or transparent-type cysts are not recommended because they will disappear over time.
In addition to the type and size of the cyst, the patient's own desire is also important. Forty-something patients have transparent-type cysts without painful symptoms are usually ignored. However, those young women who want to get pregnant and have multiple cysts, especially endometriotic cysts, they should opt for surgical treatments as soon as possible.
The same approach is also applicable to uterine fibroids. Not all uterine fibroids require surgical treatments. However, more attentions should be given to symptomatic uterine fibroids, because many of these patients prefer to take iron every month or take iron supplements every day to mitigate their problem of anemia, but do not want to face the root cause, namely menstrual bleeding caused by uterine fibroids.
Most uterine fibroids require surgical resection, because medication alone can only control the growth of fibroids without making them disappear. Patients who refuse surgery should consider accepting uterine artery embolization, whereby it injects particles through tiny catheters to permanently occlude blood vessels linking to fibroids. Eventually fibroids will gradually shrink in size due to ischemia. The surgery is performed by a radiation therapist.
SPRM treatment shrinks uterine fibroids briefly, avoiding surgery and create opportunity of pregnancy
Case study:
21-year-old Jenny is a lovely young lady, although her food intake is small, she has a rather big belly.
Recently, she felt her abdomen was swollen and uncomfortable, and she also noticed that the stomach gradually became larger, just like a pregnant lady. She thought this was merely a normal weight gain, and she just ignored this symptom for a while. Eventually, due to continuous discomforts, she decided to have a check at obstetrics and gynecology department.
After obstetrician performed an ultrasound examination and computed tomography scan for her, Jenny was shocked to discover that she had a uterine fibroid with a diameter of 10 cm, as big as a baby's head, surrounded by other fibroids of different sizes. Obstetrician advised her to undergo a surgery treatment as soon as possible.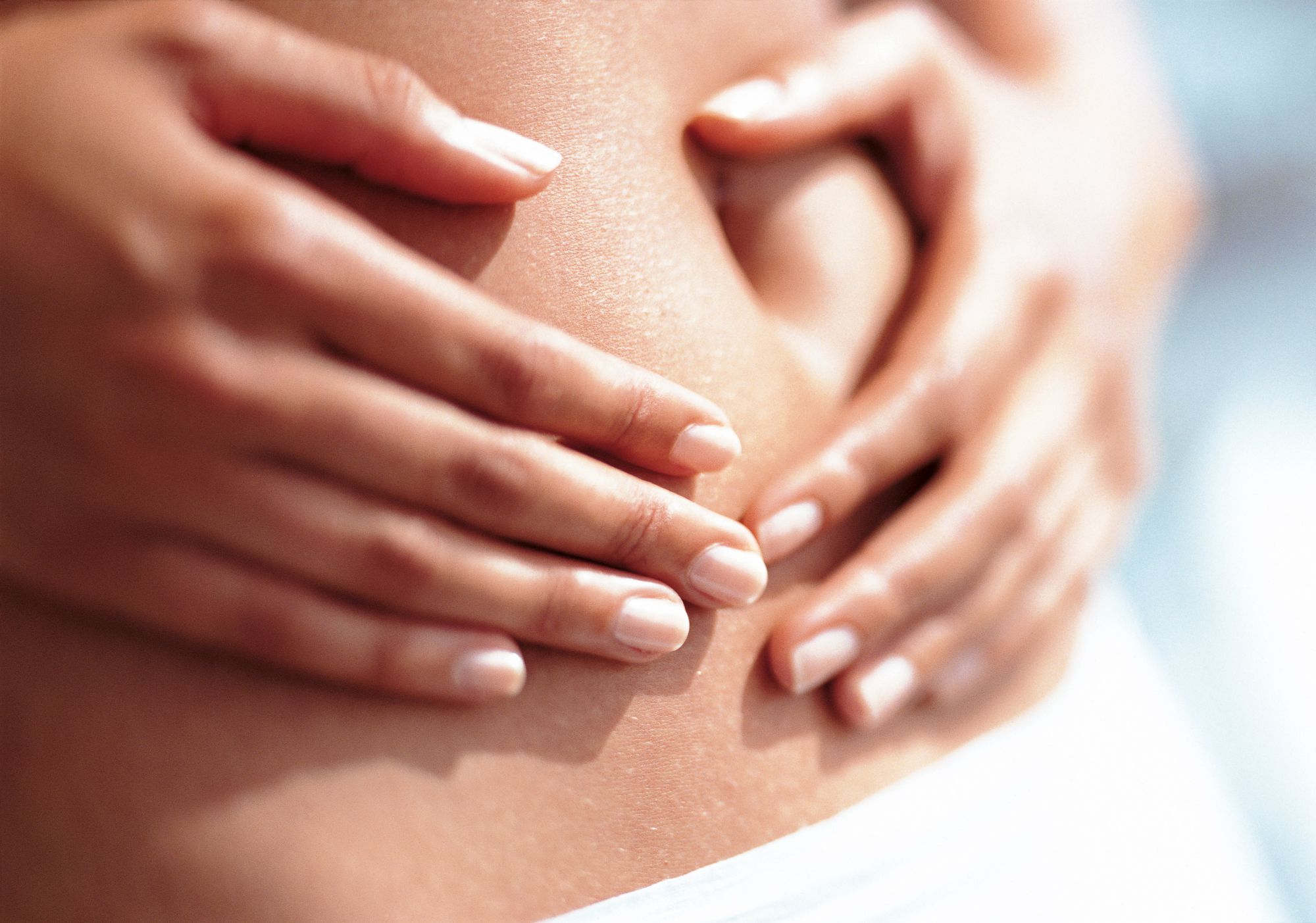 New research findings suggesting uterine fibroids are related to progesterone
Fibroids are common benign tumors in gynecological clinics. They occur in pre-menopausal women of childbearing age. The incidence rate is as high as 60%. About 20% of them have severe symptoms and need treatment.
Common symptoms include abnormal bleeding, excessive menstrual bleeding, dysmenorrhea, and swelling of the lower abdomen. Some patients experience symptoms of anemia due to excessive menstrual blood flow.
Sometimes the fibroids are too large and oppress the adjacent tubes such as the bladder and large intestine so that the patient may experience symptoms of urinary frequency, urinary pain, or constipation.
No matter whether married or unmarried or with or without any sexual experience, there is no difference in terms of the risk of contracting this disease. Normally, married women do undergo regular physical examination and start earlier treatments after finding uterine fibroids.
Many women find uterine fibroids because of premarital health tests, preconception or prenatal tests, and even when they are scanned during pregnancy.
The cause of uterine fibroids is unknown and may be related to female hormones. For quite a while, researchers have long believed that the occurrence of uterine fibroids is caused by estrogens, so women are advised to reduce the intake of estrogen-related drugs and nutritional supplements, however, the latest research shows that uterine fibroids and progesterone are related.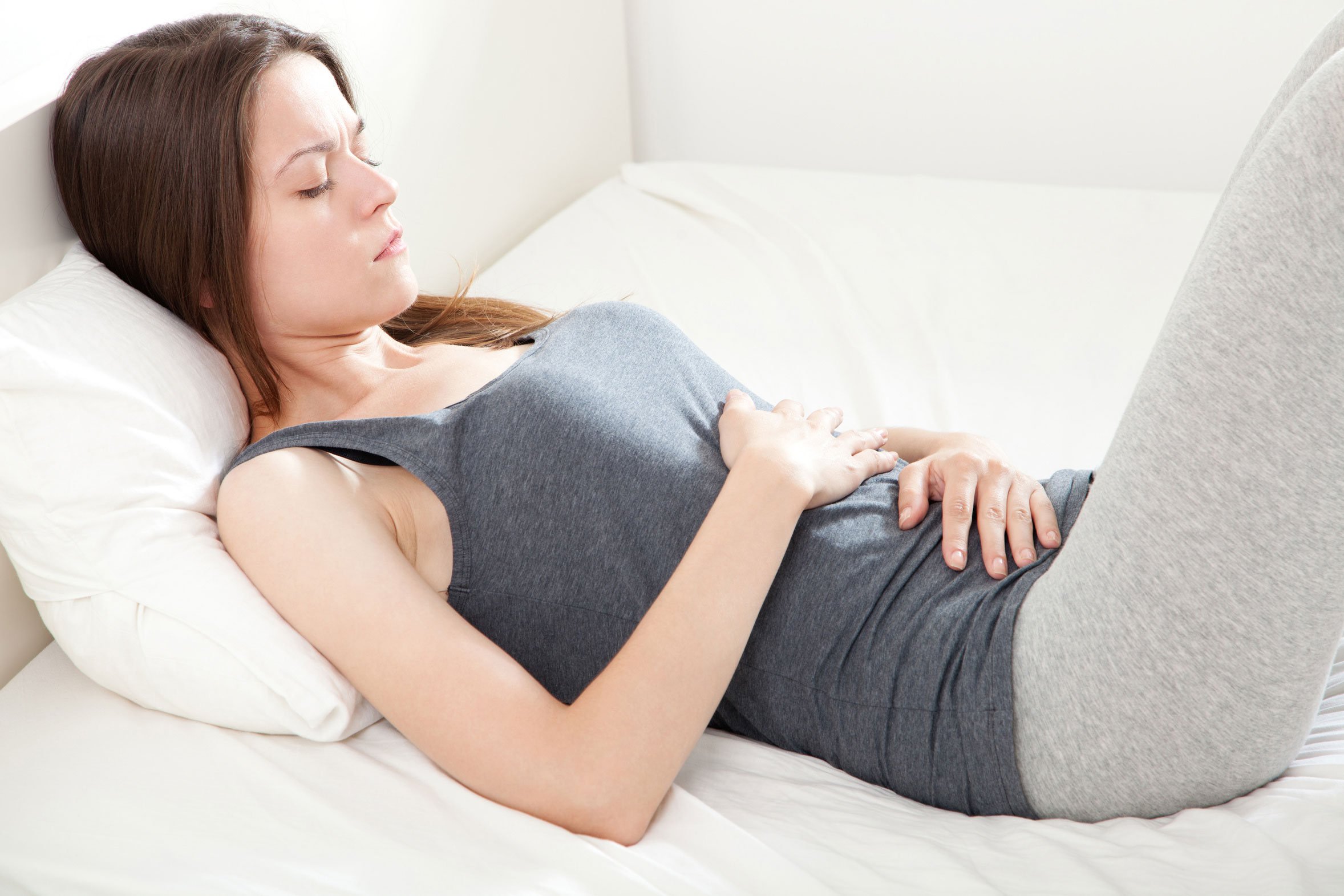 8/1000 Low – Asians have lower incidence rate
Asians have an incidence rate of 8 per 1000 people, which is relatively lower, compared to other regions with more white and black women. These non-Asian disease groups are also younger. Their relapse rate after treatment is also found higher than Asian patients. Probably such differences might attribute to genes.
There are studies found that the earlier the menstruation comes, the higher the risk of uterine fibroids. On the other hand, the more procreative women, the fewer the chance of finding a fibroid. Women who had never given birth had a higher incidence of fibroids. Other reasons include women's "menopause" during pregnancy, which indirectly reduces the production of fibroids.
Uterine fibroids risk factors include obesity, hypertension, alcoholism and caffeine, but smokers have lower risk of having uterine fibroids because nicotine in tobacco slows down blood circulation, hence it cannot grow when the blood supply to fibroid is reduced.
Diagnosis of uterine fibroids includes ultrasound scans and laparoscopy. Magnetic resonance imaging (MRI) is often used for preoperative diagnosis.
When uterine fibroid is too small. It is not recommended to treat
Uterine fibroids not always require surgical resection. The doctor will evaluate the required treatment based on the size, number, and location of the fibroids. In addition to surgery and medication, some are smaller, fewer in number, and do not affect the muscles of other organs. The tumor can even be ignored, as long as it is observed or monitored regularly.
Perhaps some people may worry that fibroids will become cancerous if they are not removed. In fact, patients should feel relieved that the incidence of cancerous uterine fibroids is very low, and the chance of cancer change is close to one-thousandth. If it is tested regularly, it can ensure that fibroids do not have cancerous changes.
Uterine fibroids will not completely disappear, so if the fibroids are too small, doctor usually do not recommend the use of medication. Although nowadays drugs have fewer side effects and give good efficacy, drugs still cannot eliminate the fibroids entirely.
Moreover, medications need to be taken regularly every day according to the medical procedure, which are stressful jobs to many patients. If medication can be avoided, it is best not to take medicine.
In addition, doctors will decide which treatment to take based on the patient's wishes, such as preparing for childbirth.
Surgery or no surgery, the uterine fibroids' positions are the key
The distribution of uterine fibroids is mainly classified as 0 to 7, usually located in the uterine cavity. Most of the uterine fibroids in the 0 to 2 positions are recommended to be resected to solve the problems of excessive menstrual bleeding, dysmenorrhea, and even infertility.
Sometimes the third position near the uterus, which is the fibroid that grows between the muscle walls and near the endometrium, also needs to be removed. There are various operations to choose from, and patients are usually encouraged to choose hysteroscopic myomectomy.
Fibroids in positions 2 to 5 and no more than 5 cm in size, can be controlled by medication. If the volume is between 5 and 8 cm, yet no symptoms, doctors will also recommend patients do not need to get any treatment for the time being.
If the patient is concerned about the problem of uterine fibroid growth or excessive menstrual bleeding, doctors might recommend patients to be temporarily treated with medication or just observation without using surgical resection.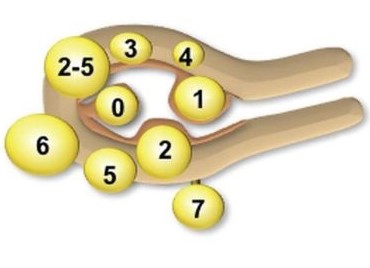 The uterus becomes weaker after every surgery
Some patients are planning to get pregnant. Doctors will prescribe the selective progesterone receptor modulator (SPRM) ulipristal acetate for about two or three courses. If the response is good or the blood volume is reduced, doctors will recommend the patient to get pregnant as soon as possible.
SPRM interferes with progesterone function, effectively reducing fibroid volume, and leading to the death of fibroid cells, which can help delay surgical treatment.
This treatment is a temporary solution. The purpose is to reduce the size of fibroids, so that patients with family planning can get pregnant as soon as possible, without going through surgery thereby increasing the pregnancy period. Surgery scars can weaken uterus and affect pregnancy.
Although medication gives good response, if fibroids are in position 2 and oppress uterine cavity till its contour changes, doctor would recommend patient to accept hysteroscopic resection of fibroids.
If there is still no response after medication, the patient may need to undergo surgical resection of fibroids. Patients can choose either open surgery or minimally invasive surgery.
In Europe, the use of SPRM as the treatment of uterine fibroids began in 2012, and Malaysia introduced and used it in year 2016. So far, Malaysia has obtained good experience and no serious side effects are reported, ever since the drug was introduced in our country.
However, Europe recently has recommended to do regular monitoring on women who receive SPRM treatment, this step aims at avoiding serious liver injury.
No pregnancy plan – to make pseudo-menopause with GnRHa
If the patient does not have a pregnancy plan, the treatment is much simpler, and the doctor will prescribe the SPRM medication to the patient. Clinical trials have shown that the longer the course of treatment, the more effective the reduction of fibroids and the longer lasting drug efficacy.
Usually, there is about 4 courses of a complete treatment. After 12 weeks of treatment, the patient needs to stop for 2 months. The entire course of treatment is about 2 years. After the patient completes the treatment, the drug can be discontinued, and the patient is regularly monitored to see if there are any fibroid changes.
If the fibroids recur with the presence of symptoms like excessive menstrual bleeding and abdomen pressure are restored, then doctor can prescribe the patient's subsequent course of treatment. At present, there have clinical trials on 8-course treatment, but Malaysia has so far only approved and allowed patients to receive 2 courses at a time.
Before ulipristal acetate was introduced, doctors will prescribe the patient's gonadotropin-releasing hormone agonist (GnRHa) to induce pseudo-menopausal status, creating low estrogen level by inhibiting the mechanism of pituitary and ovarian hormone secretion, so that the patient can stop bleeding and control the development of fibroids.
After the patient receives GnRHa for about 2 months, she can decide whether or not to undergo surgery after uterine fibroid shrinks. However, GnRHa is a temporary solution, once the curative effect disappears, fibroids will continue to grow.
Is it true that uterine fibroids can be removed at the time of cesarean delivery?
Usually doctor will not do this to reduce bleeding during cesarean surgery. Furthermore, uterine fibroids may shrink or disappear after delivery due to hormonal changes.
However, when fibroid location and its volume affect the fetus or the operation, the doctor will be forced to remove fibroids then.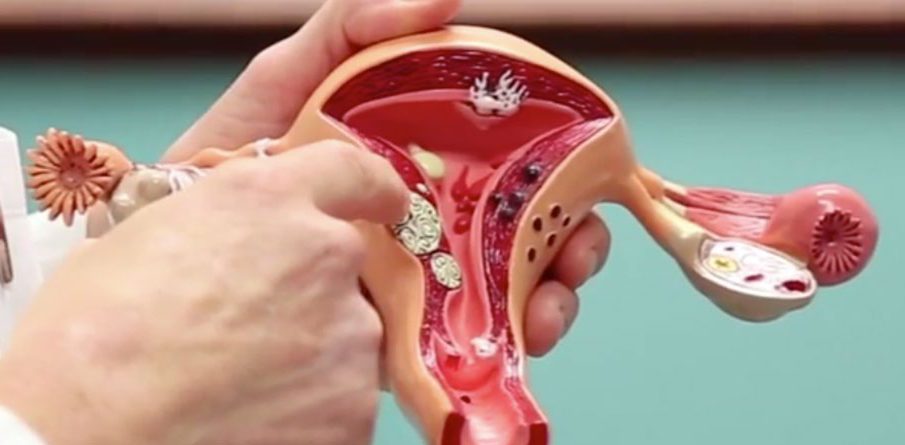 Uterine fibroids that are undergoing cancerous changes can be discovered?
Usually the cancerous fibroids are very large, and they grow up quickly. They are often found in women who are close to menopause. Some of the menopausal women who have sudden growth of fibroids are also at risk. If necessary, doctors will recommend the patients to undergo surgery resection. In any case, cancerous uterine fibroids are not common.
What are the side effects of selective progesterone receptor modulator (SPRM)?
The drug is mainly responsible for the progesterone receptor modulator associated endometrial changes (PAEC), which is the reason for the thickening of the endometrium. Therefore, the drug should be discontinued for a while, so endometrium is excreted, otherwise there is a risk of excessive bleeding due to endometrium thickening. A recent survey was conducted to find out if there is a potential risk of serious liver injury.
Note : This article is meant for reference of public only. Should you have any question after reading it, please consult medical professional.
Source : Original article is printed by Sin Chew Daily, Malaysia.