Hand, Foot And Mouth Disease ( HFMD )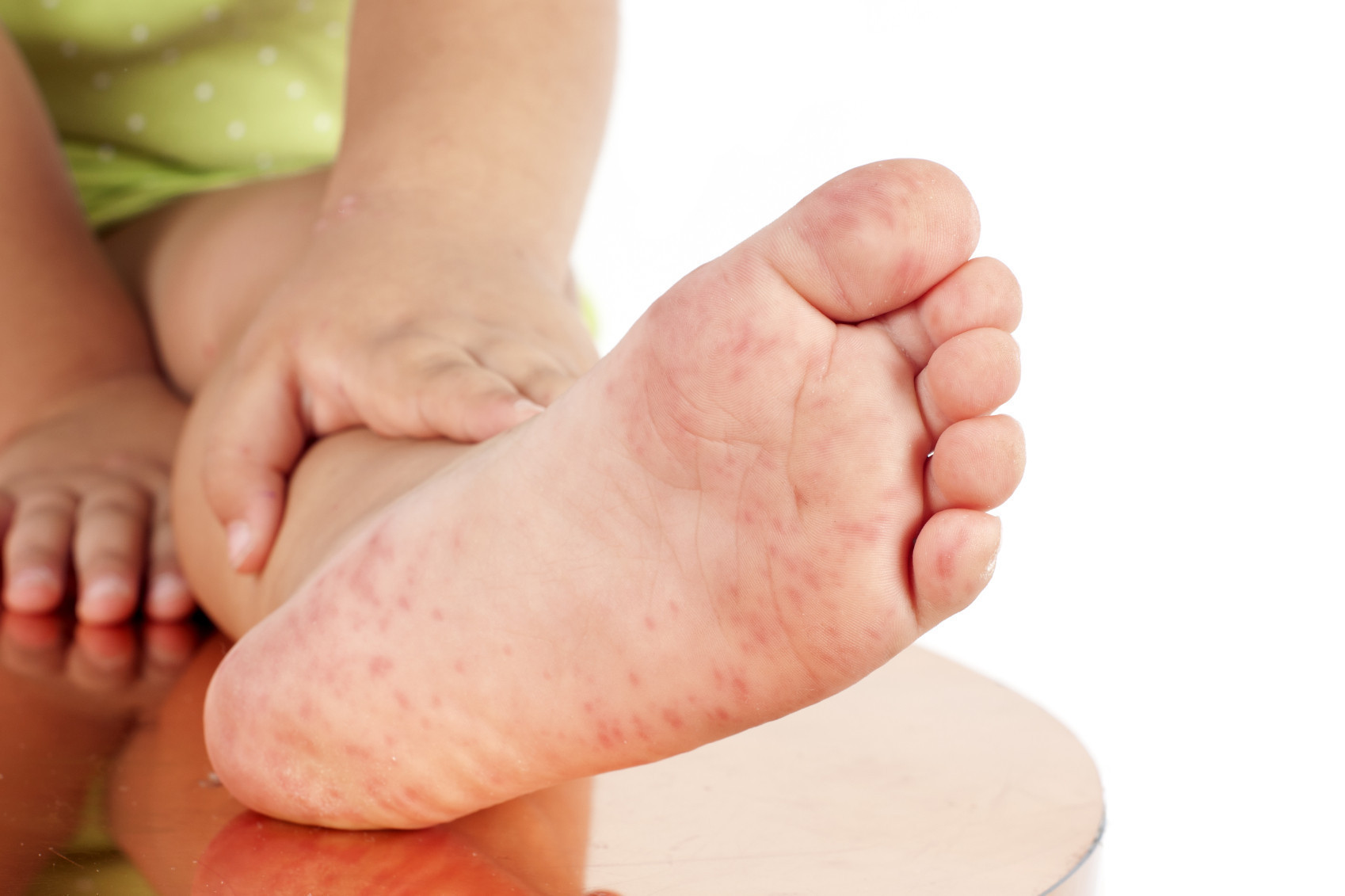 Hand-foot-and-mouth disease – a condition that makes many parents worry. If the parents of the sick children do not take care or do not pay good attention to the children's conditions, their health problems can deteriorate further.
According to statistics from the Ministry of Health, between January 3 and August 6, 2016, there were 23,454 cases of HFMD, with an average of 757 cases per week. Considering the alarming figures of hand-foot-mouth disease, authority has taken urgent measures to respond to the epidemic.
Most resistant-type virus
The cases of hand-foot-mouth disease in Malaysia are mainly caused by the infection of the Coxsackie Virus A16/Ca16 and Enterovirus 71/EV71 strains. Children are more likely to get infected by these viruses. Since adults have antibodies and immunity, even if they are exposed to these viruses, they will not be susceptible to infection.
So far, there is no specific treatment plan for HFMD, because the viruses are the most resistant-type, it is formed by different viruses. To date, the development of such vaccines has not been successful. Therefore, public is advised to wash their hands frequently, keep their hands clean to avoid infection.
Those patients infected by hand-foot-and-mouth disease, their saliva contains such viruses. Children are used to putting toys in their mouths. If they are touched by other children, they will be infected too.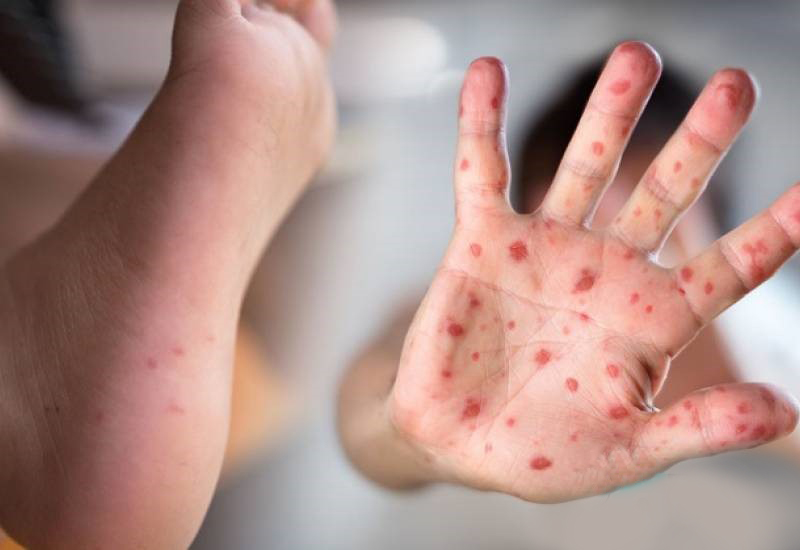 The hand-foot-and-mouth disease virus strain is highly contagious and can be transmitted through the surface of objects that have been contacted by patients. This is also the reason for the rapid outbreak of this disease.
Most patients with mild HFMD will recover within 7 to 10 days after acute onset. However, severe cases may cause complications such as viral meningitis and encephalitis. Patients may need to stay in hospital for several days.
Children under age of 10, is a high-risk group.
Everyone has the risk of contracting HFMD, but HFMD usually occurs among children under the age of 10, because they are more susceptible to infection.
In addition to maintaining cleanliness and regular disinfection of homes, schools, and public places, everyone should cultivate a habit of washing their hands frequently. It is very important to wash hands frequently, especially after preparing food, touching things, and using the toilet, in order to prevent infectious diseases.
The World Health Organization and the US Centers for Disease Control and Prevention have reported that washing hands is one of the best preventive measures for preventing viral and bacterial infections because about 80% of infectious diseases are transmitted by touch.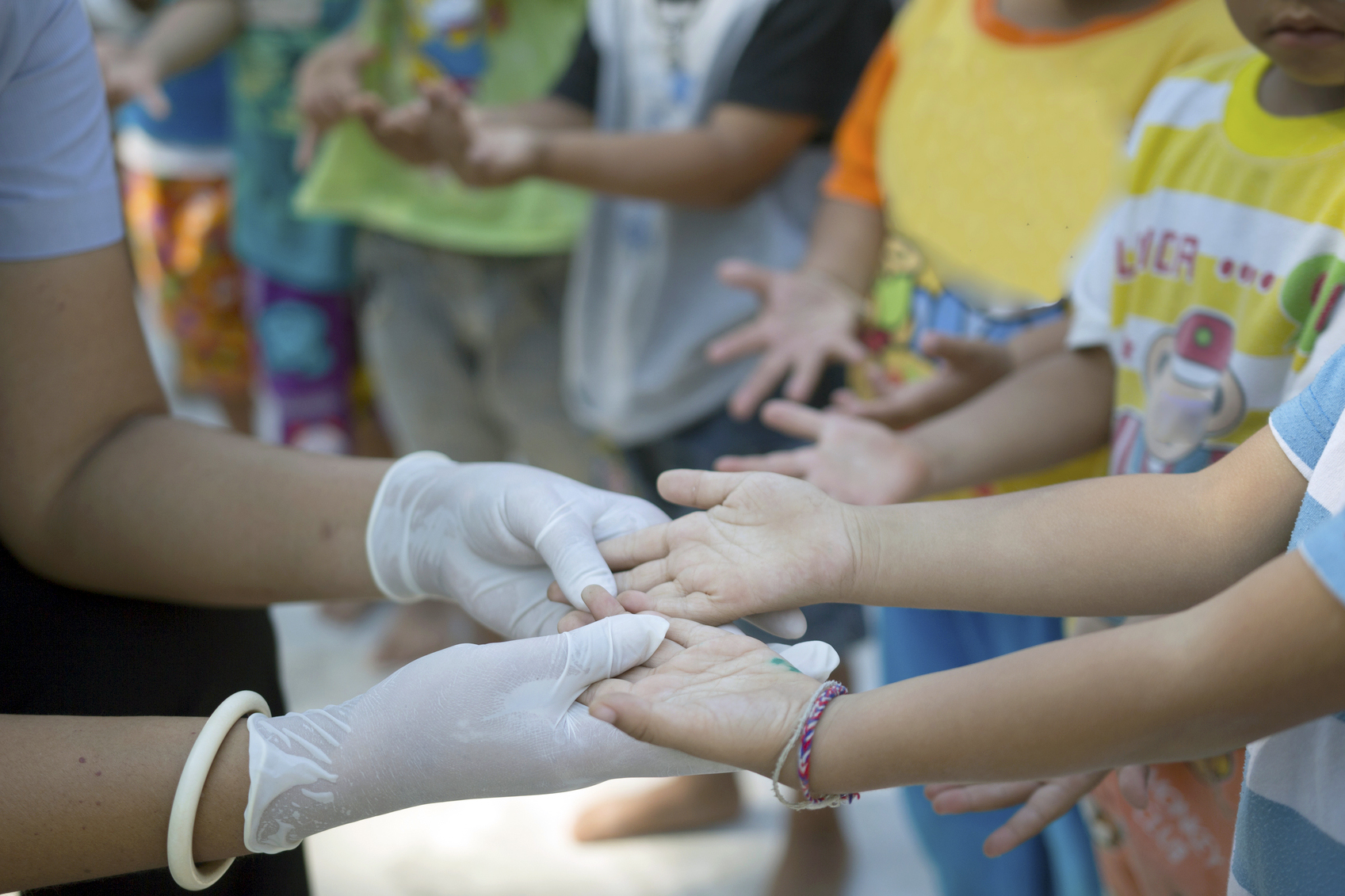 Select hand sanitizer based on log values
Coxsackie A16 and enterovirus 71, which cause most hand-foot-and-mouth disease, are non-enveloped viruses that are resistant to alcohol and phenolic disinfectants. However, Dr. Chen Yongli, Director of the Life Science Center, Singapore Institute of Technology Biomedical, he conducted experiments on several products and used the EN14467 test as a standard to prove that a skin cleansing solution which containing Povidone-iodine (PVP-I) can reduce the number of viruses to 4-Log, (log4) or 99.99% effectively killing Coxsackie A16 and enterovirus 71.
EN14467 is a reliable testing standard certified by the EU institutions and experts, to identify the effectiveness of hand sanitizer or hand hygiene products. It is best to use 5-log sterilizing hand sanitizers that can reduce the bacteria on the hand to kill more pathogens, but many products can only offer 3-log value, and many germs are not killed as such.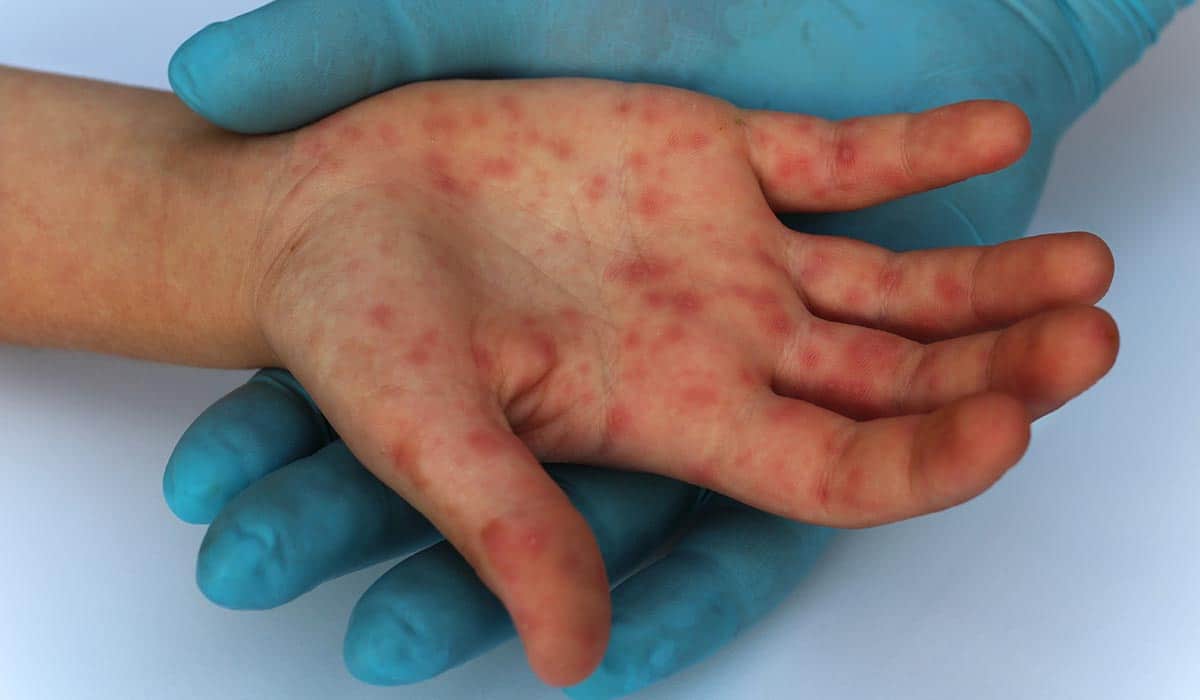 Taking the number of 10,000 bacteria as an example, with 1-log value of liquid soap, we only kill 90% of the germs and left 1,000 germs on our hands. Using 2-log values of hand sanitizer, 99% of the germs are killed and the residue was 100 pathogens. If we use 3-log value hand sanitizers, since 99.9 % of germs are killed, there are 10 pathogens left behind. If log-4 hand sanitizers are used, 99.99% of pathogens could be killed and only one pathogen survives. Therefore, when we select hand sanitizer products, we should pay attention to the value of the log printed on the label.
It has been experimentally confirmed that disposable hand towels are ineffective against hand-foot-and-mouth disease viruses. As for hand-washing liquid, PVP-I-containing ingredients can be used to kill more than 99.99% of pathogens.
Special attentions should be given to pregnant women, especially those who are living with family members suffering from hand, foot and mouth disease, as their newborns can be infected at any time on first 7 days after birth.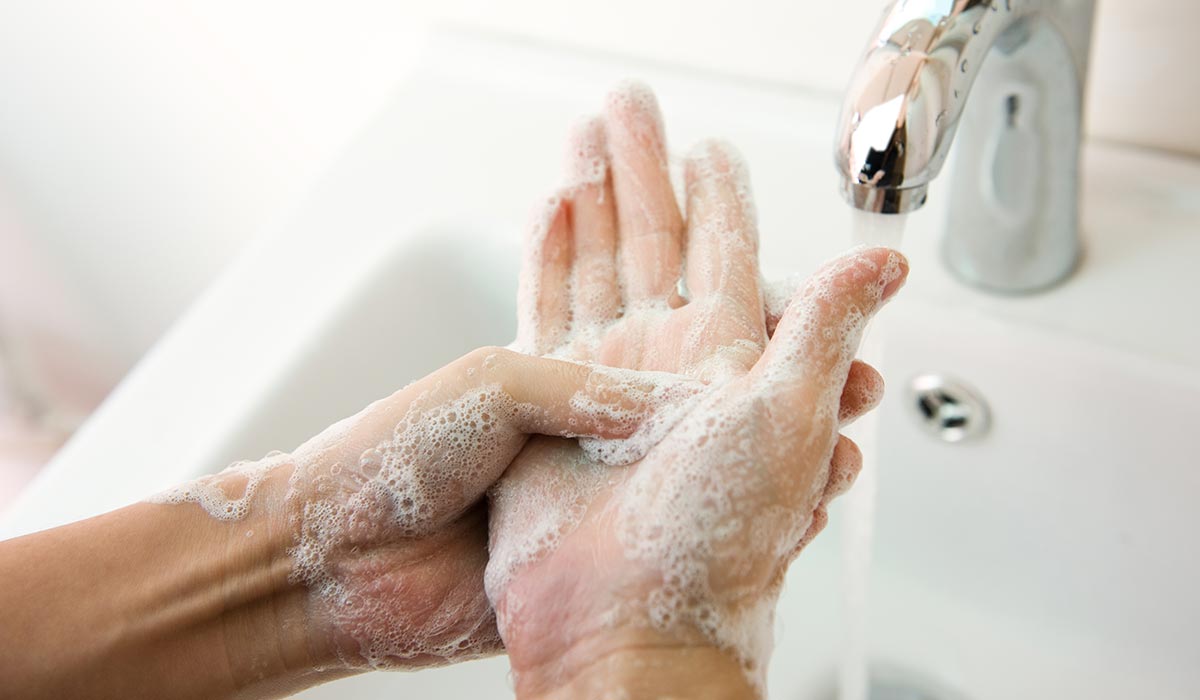 Handwashing Procedures: To Prevent Hand-Foot-Mouth Disease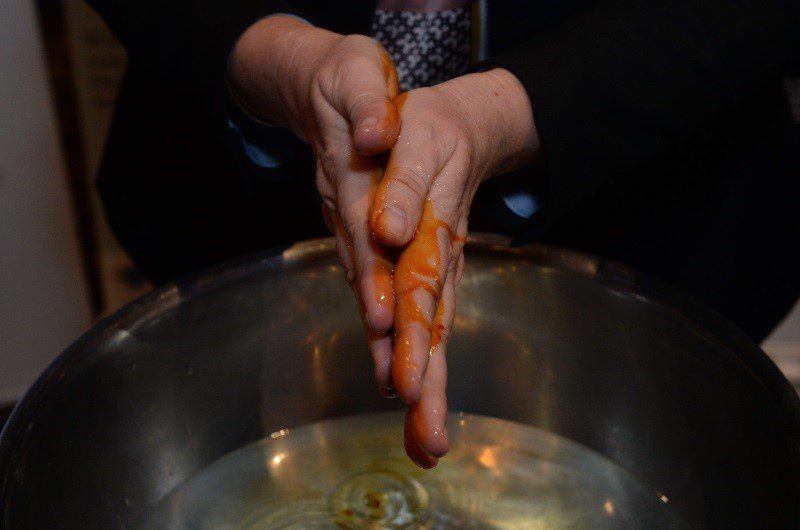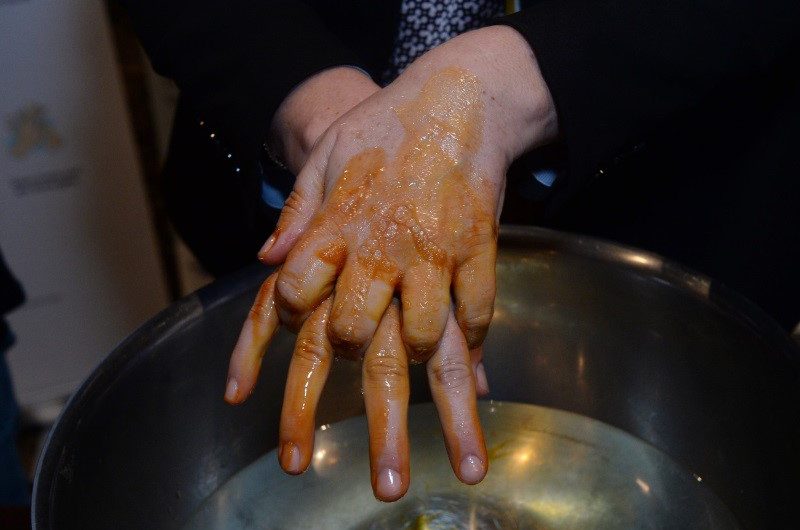 2. Interface fingers and rub the hands together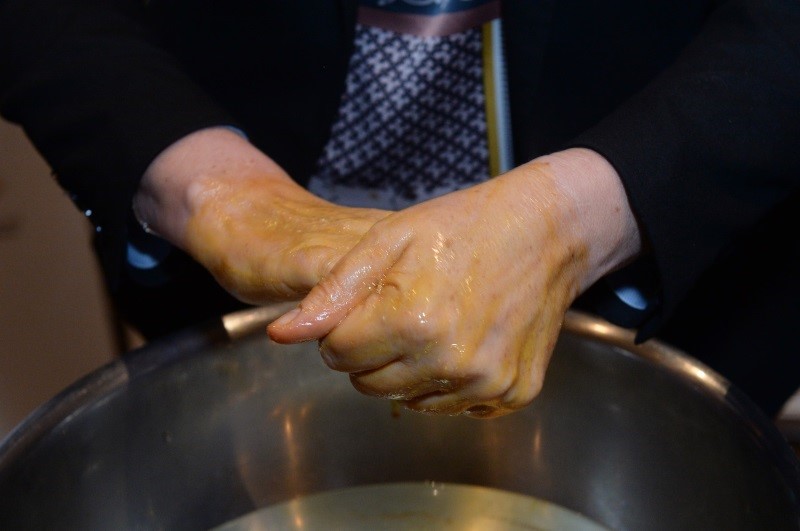 3. Rub the back of both hands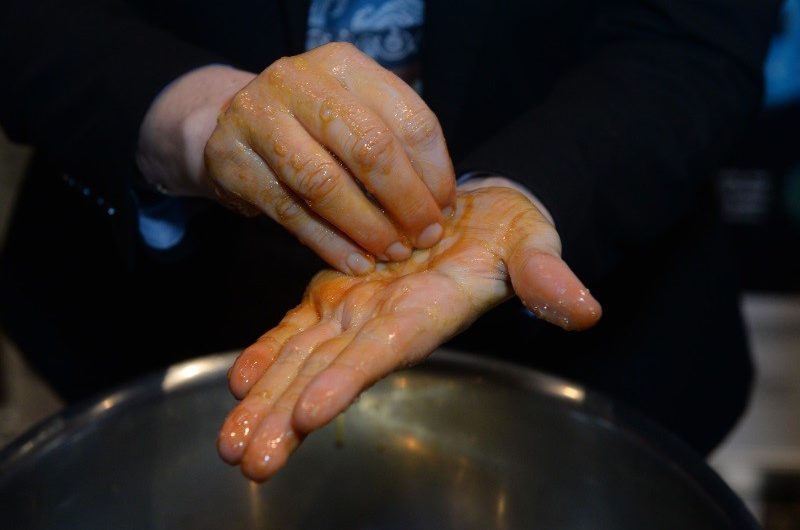 4. Rub fingers on palm for both hands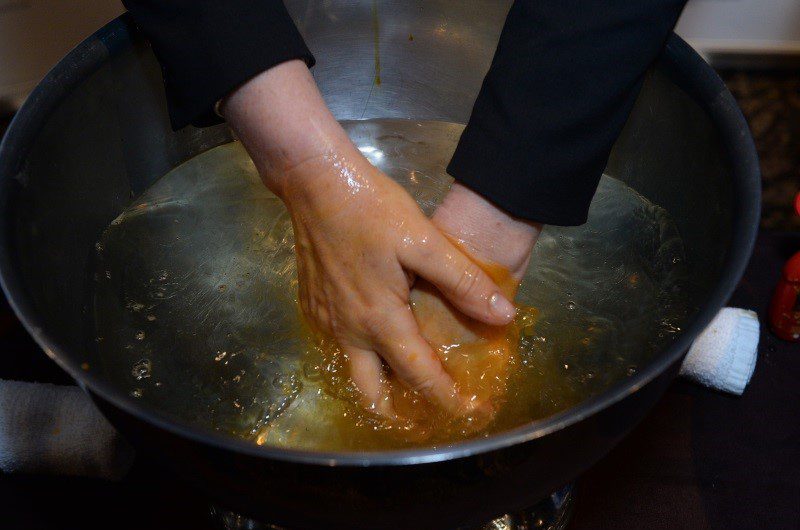 Early symptoms of hand, foot and mouth disease
Fever, anorexia, feeling unwell, and sore throat
Blisters that begin to show pain in the mouth, 1 to 2 days after the initial symptoms. These blisters initially show a small red dot and these blisters can gradually develop into ulcers.
A vesicular rash that does not itch in the hands, feet and mouth.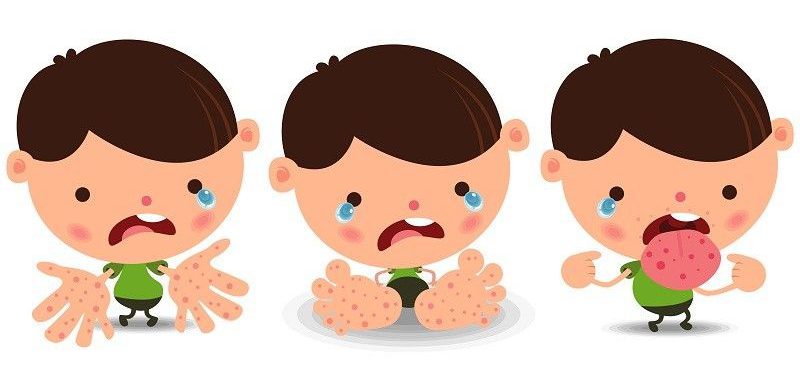 Hand-foot-mouth disease chronology table:
1957: New Zealand detected first case of Hand- Foot-Mouth disease
1958: Canada discovered Coxsackie virus type A16
1969: Human Enterovirus 71/HEV71 found in California, USA
1973: Found relationship between hand-foot-mouth disease and human enterovirus 71 in Sweden and Japan
1997: Hand-foot-mouth disease virus outbreak in Sarawak
1998: HFMD outbreak in Taiwan. More than 100,000 cases, including 400 children with central nervous system (CNS) infection, another 78 people died of brainstem encephalitis and neurogenic pulmonary edema
2000: Outbreaks of enterovirus 71 in South Korea, Japan, Singapore, Taiwan, and West Malaysia; in West Malaysia, 8 complications of HFMD include aseptic meningitis, encephalitis, and polio ( Commonly known as polio) and died
2003: Another outbreak of hand-foot-mouth disease in Sarawak, the death toll is unknown, and SARS outbreak in the state
Note : This article is meant for reference of public only. Should you have any question after reading it, please consult medical professional.
Source : Original article is printed by Sin Chew Daily, Malaysia.