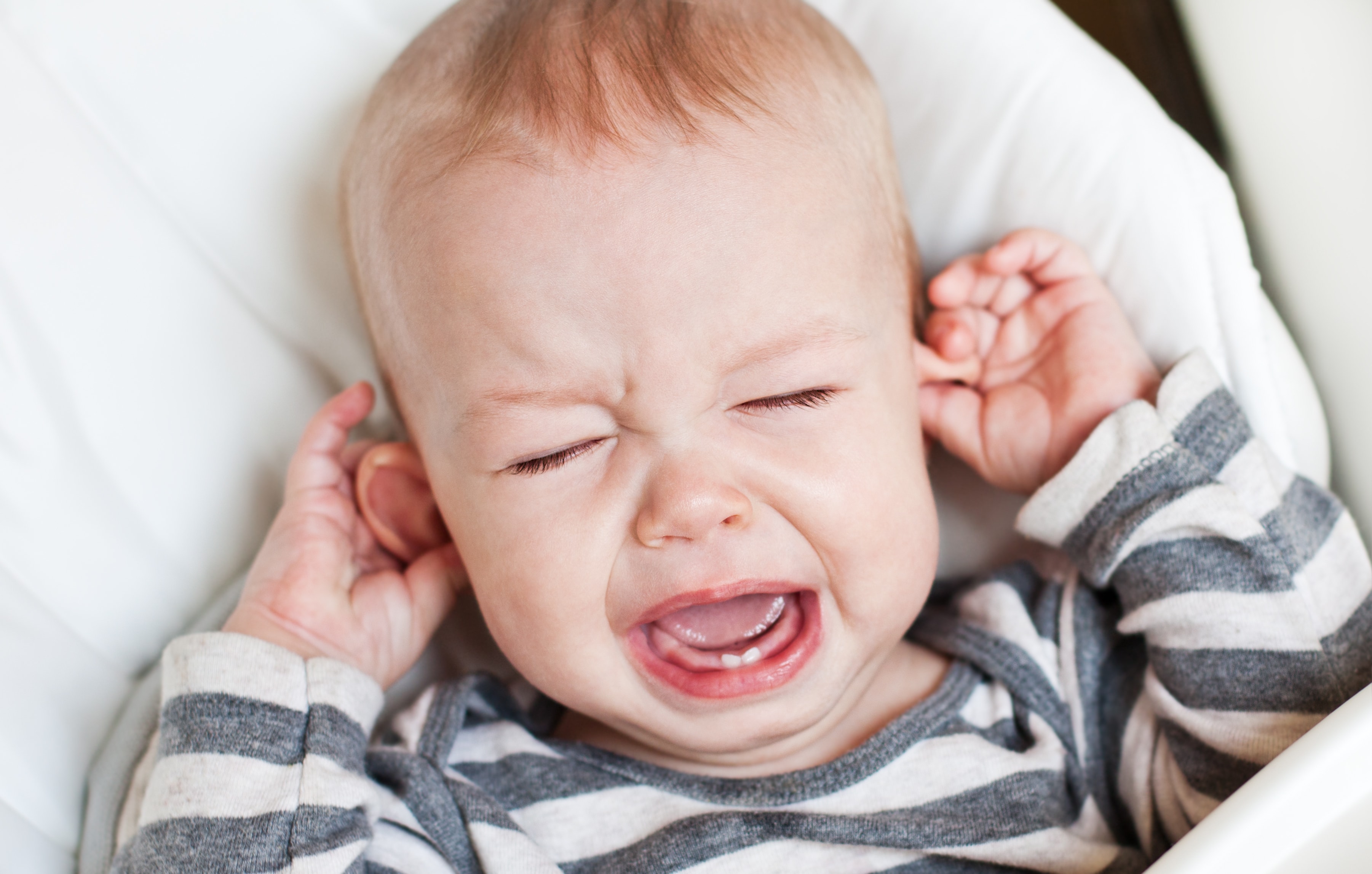 After a month, John's cold hasn't healed yet. There are occasional cases of nasal discharge and night cough. Although his symptoms aren't serious, his mother is worried that John is suffering allergic rhinitis.
To have peace of mind, John's mother sent her son to the otolaryngology (nose, ear, throat) department. After being examined by doctors, she found that John not only hasn't recovered from his cold, in fact, doctor also detected throat inflammation, and more importantly, John was diagnosed with otitis media.
The doctor said, based on the collections of pus, it seems that John's otitis media just occurred for a few days. However, to prevent the deterioration of his condition, John must start taking antibiotics immediately.
Although John had no serious problem after taking medicines, his mother still felt remorse for not detecting his illness earlier.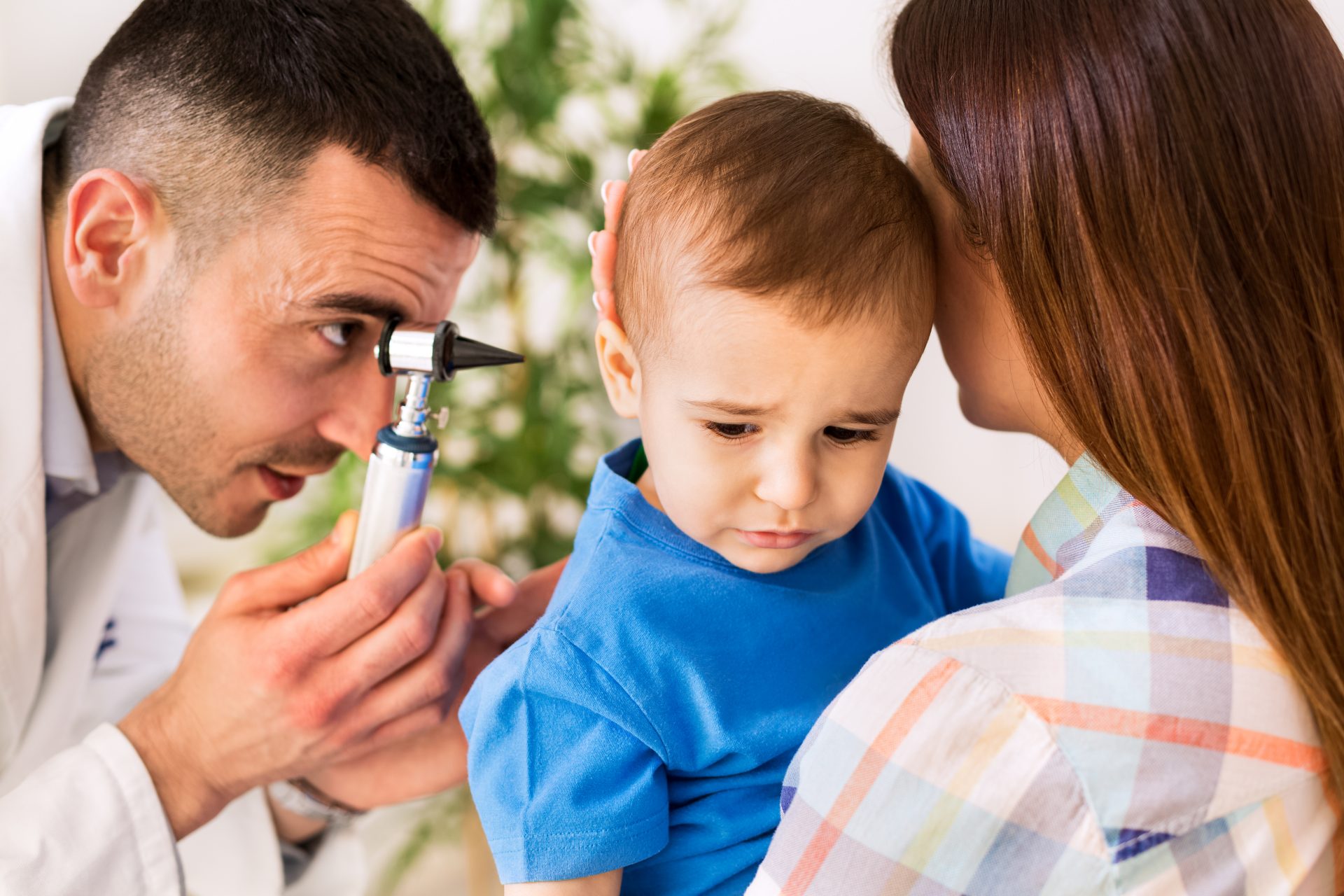 Infants and children are high risk groups of infectious diseases, including ear infections, which can cause hearing impairments and affect speech developments. Otitis media is one of the most common causes of hearing impairments.
Otitis media refers to the inflammation caused by infection of bacteria or viruses in the middle ear cavity. This is usually caused by a sore throat, cold, or respiratory problems that spread to the middle ear.
According to the Center for Disease Control and Prevention, otitis media is divided into acute otitis media (AOM) and otitis media with effusion (OME). When a child is diagnosed with otitis media, it usually means that the child has acute otitis media.
If the middle ear is continuously inflamed and chronic suppuration lasts for more than 6 months, then it is regarded as chronic suppurative otitis media (CSOM) instead.
Neglect can cause loss of hearing
Acute otitis media is usually accompanied by strong symptoms such as pain, redness of the eardrum, and possibly fever, the child can also feel irritated, restless, and cannot sleep well. If eardrum is perforated ( burst ), liquids will flow from middle ear.
In many cases, infants with acute otitis media are ignored because they do not know how to express it. If parents find their children frequently pulling ear, crying with poor quality of sleeping, parents may require finding out if their children suffering otitis media. Sometimes minor patients also have problems with loss of appetite or fever, in other words, they should be examined further.
The middle ear can accumulate non-infectious fluids. Among children, such condition is more common than acute otitis media, this condition does not give any obvious symptoms in comparison.
Infection of Streptococcus pneumoniae and Haemophilus influenzae are the most common causes of otitis media. Although otitis media can temporarily affect the patient's hearing, some patients may continue to ignore such condition, which can lead to permanent hearing loss.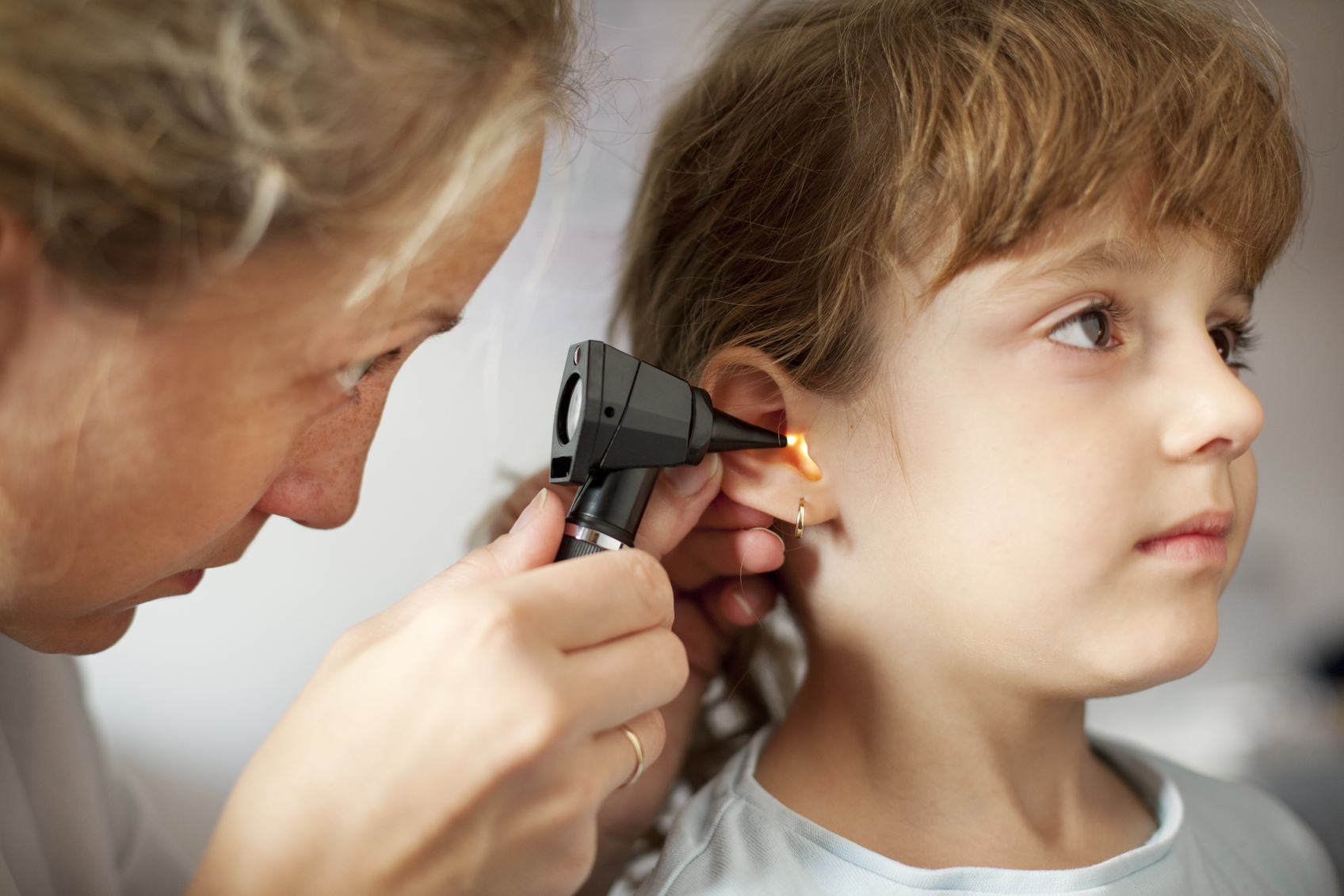 Question 1: Is otitis media caused by water entering ear?
Otitis media refers to inflammation of the middle ear cavity behind the eardrum caused by infection by bacteria or viruses. It is not caused by water intake. The ear inflammation caused by external water is called otitis externa and it is a summer epidemic. It is mainly due to the frequent swimming of the children, of which their ears' staying warm and moist for a long time.
Question 2: How common is otitis media found among infants and children?
According to Malaysian Health Technology Assessment (MaHTAS) report under the Ministry of Health's medical plan, at least 500,000 children aged two years old in Malaysia suffering otitis media each year, 50% of whom are infected with S. pneumoniae. The report also mentioned that up to 75% of children experiencing at least one otitis media infection before the age of three.
Question 3: How do I know if my child has otitis media?
Symptoms of pediatric otitis media include ear pain, fever, loss of appetite, vomiting, irritable temper and body imbalance. Occasionally, ear emits some thick yellow or bloody fluids, which means that the eardrum may be broken, and fluids may flow from the middle ear.
When a child develops otitis media, it means that the middle ear cavity is inflamed and purulent. As this pus continues to squeeze the eardrum, young patients may feel very uncomfortable and painful. They do not know how to express these feelings, but their ears are vibrated, inflated or stressed. They can only relieve their pain and pressure by constantly rubbing their ears. Other symptoms include hearing problems, such as drowsiness, loss of concentration, and may also cause irritable temper or dizziness.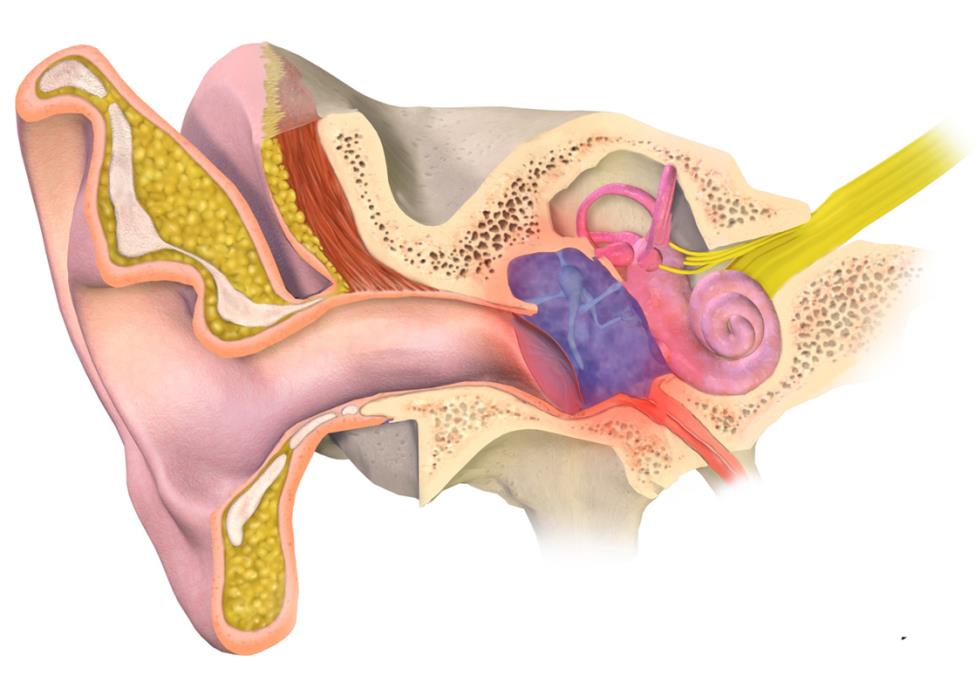 Question 4: Why are children more susceptible to otitis media than adults?
As the development of children is not yet completed, the Eustachean tube is shorter than adult's Eustachean tube, making it difficult for inflammatory pus to drain and cause otitis media. If Eustachean tube is swollen or obstructed by mucus due to a cold or respiratory illness, pus may not be discharged. Children's immune systems are not as strong as adults; thus, the ability of fighting diseases is naturally weaker than adults.
Adenoids are part of the immune system and are the first line of defense against invasion of foreign pathogens such as viruses and bacteria from nasopharyngeal. Occasionally, bacteria trapped in adenoids can also cause chronic inflammation of Eustachean tube and middle ear.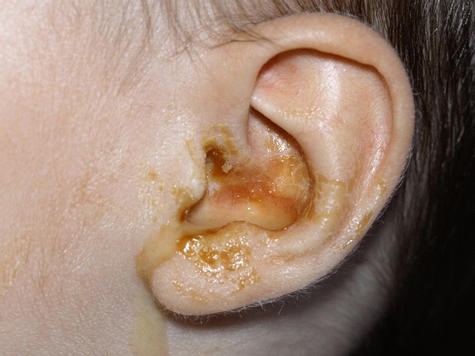 Question 5: Is pediatric otitis media a seasonal disease?
In Malaysia, children have otitis media throughout the year, and number of cases in the rainy season will slightly increase. Unlike some countries with four distinct seasons, noted its prevalence is higher during winter, compared to other seasons.
Question 6: How does a doctor make the diagnosis of otitis media?
The doctor will first ask about the child's condition. For example, doctor will find out if the child has a bad cold, sore throat, and pulling ears. Once the symptoms of ear infections occur, the doctor will use the otoscope to check the child's eardrum. If the eardrum is reddish and bulging, it means the ear is inflamed.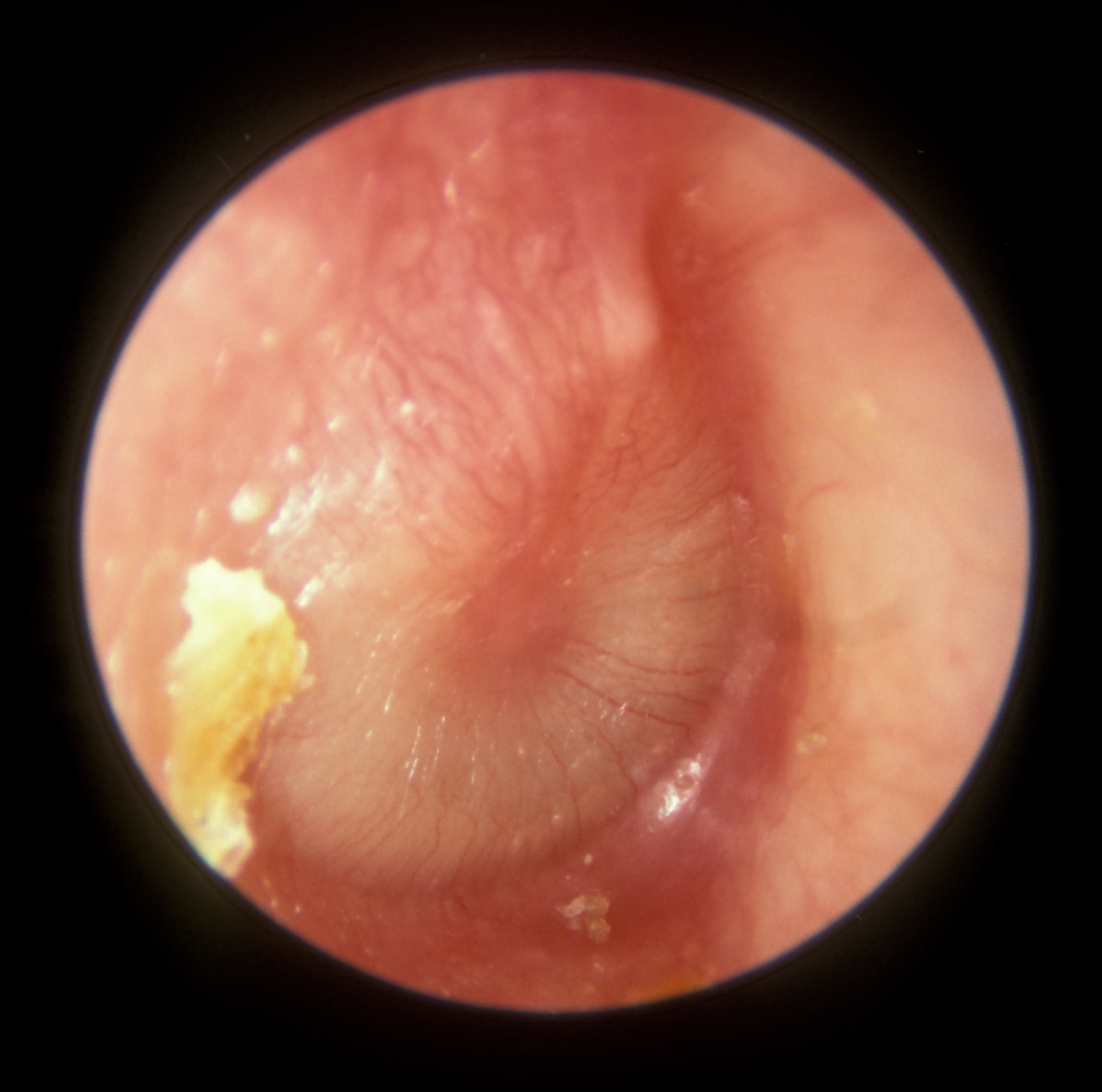 Pus under Inflammed Eardrum
Question 7: How to treat otitis media?
Many doctors will prescribe antibiotics for a period of 7 to 10 days. Some doctors also suggest that parents should go to pharmacies for purchasing painkillers or ear drops and relieve fevers and pains.
When doctor cannot make diagnosis, and the minor patient does not have any obvious earache or fever, this implies that minor patient needs to be observed continuously for two or three days.
According to the guidelines issued by the American Academy of Pediatrics in 2013, this association encourages doctors to continue observing closely and tracking the conditions of patients who cannot be diagnosed with otitis media, especially those who are between 6 months old and 2 years old. If their conditions last for 48 to 72 hours, then doctors can start prescribing antibiotics for patients.
When minor patients are not recovered, they should temporarily avoid swimming. If parents worry about water might enter ears when bathing, patients can use earplugs. However, parents should not use cotton swabs to clean earwax for their children, in order not to exacerbate otitis media problems.
Question 8: Minor patients of otitis media must take antibiotics?
: Occasionally, otitis is not necessarily due to infection, and some otitis can also be cured without medication. If doctor prescribes antibiotics, parents must ensure that their children following doctor's instructions, that is, the use of drugs cannot be stopped even though patients are getting better after a few days, because infections of ears have not been eliminated completely, and the early termination of treatments can cause repeated infections and drug resistance problems.
Minor patients also must return to clinics for regular checks, so doctors can ensure that infections have completely disappeared. If the conditions persist, doctors may prescribe different antibiotics.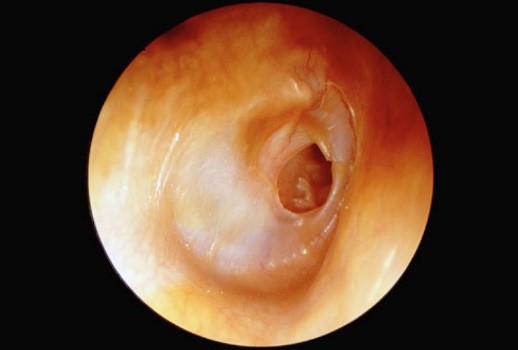 Question 9: What should parents do if a child develops otitis media again?
To prevent children from having otitis media, parents must avoid the risk of otitis, including staying away from smokers and avoiding their children from sleeping while bottle feeding. Despite this, some children still suffer from otitis media, which can be as high as five or six times a year.
If otitis media continues to recur and the antibiotic is found ineffective, then doctor may recommend the placement of a small ventilation catheter to allow smooth air flow and prevent ear fluids from remaining in the middle ear cavity. It usually takes 6 to 9 months after catheterization until the ear fluid is completely drained.
If the placement of the catheter does not improve the inflammation, doctor will recommend the removal of adenoids, so that inflammatory disorder does not spread to Eustachean tube.
Question 10: Can pediatric otitis media be prevented?
The prevention of pediatric otitis media is to reduce the risk factors of the disease. Parents can let their children get vaccinated, and children should learn how to wash their hands correctly, staying away from smoking crowds and environments. Children should avoid falling asleep while drinking milks to achieve preventive effects.
One of the major causes of otitis media is infection of Streptococcus pneumoniae. Therefore, it is recommended that children to be vaccinated with a 13-valent conjugated Streptococcus pneumoniae vaccine (PCV13). Studies have shown that children who are vaccinated with PCV13 have fewer otitis than children who have not received vaccinations, and children in childcare centres need to be vaccinated. If children are suffering from otitis media, their parents need to isolate these children from other healthy children, in order to avoid the spreading of bacteria or viruses.
Note : This article is meant for reference of public only. Should you have any question after reading it, please consult medical professional.
Source : Original article is printed by Sin Chew Daily, Malaysia.