Adult Vaccination / Immunisation Program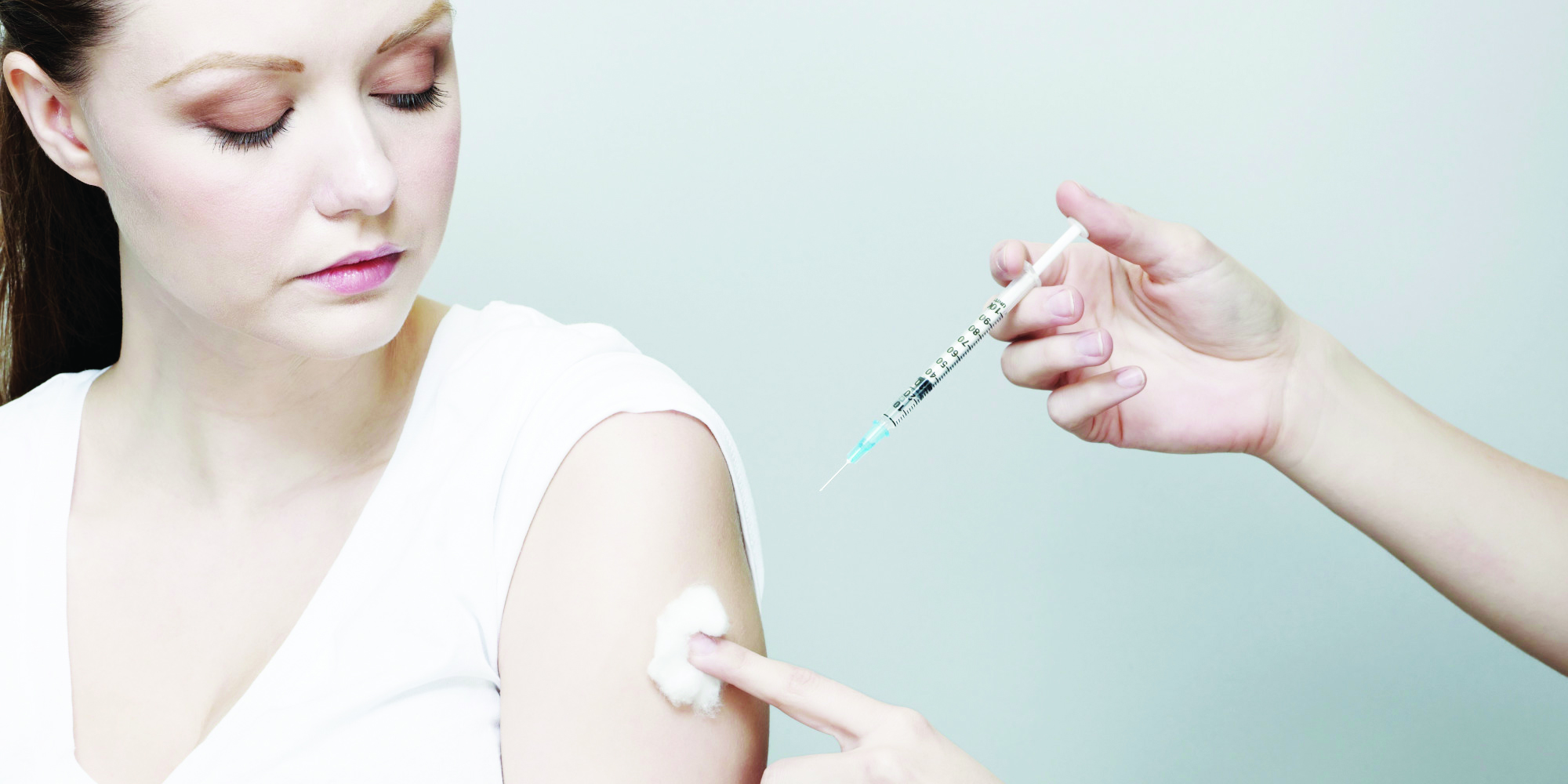 Mary, a 26-year-old office worker, who recently obtained a lot of information on adult vaccines after visiting a health fair. However, she was overwhelmed by too much information on hand.
Mary's colleague, named Asha has found out her difficulty, she took the initiative to share the benefits of vaccination and advised Mary to understand more about human papillomavirus (HPV) and influenza vaccine, so that she can obtain the efficacy of preventing these infections.
In contrast, another colleague, John, who advocated "choosing natural ways", opined that unless the vaccinations are required by national vaccination plan, otherwise most of the vaccines can be done selectively. John also commented that there are more and more vaccines available on the market and they are very expensive too. He believes that if we have good diet and healthy lifestyles, our immune system will become strong enough and capable of fighting diseases naturally and effectively.
Mary feels confused and wonders if she should be vaccinated. If vaccination is necessary, then which vaccines she should choose?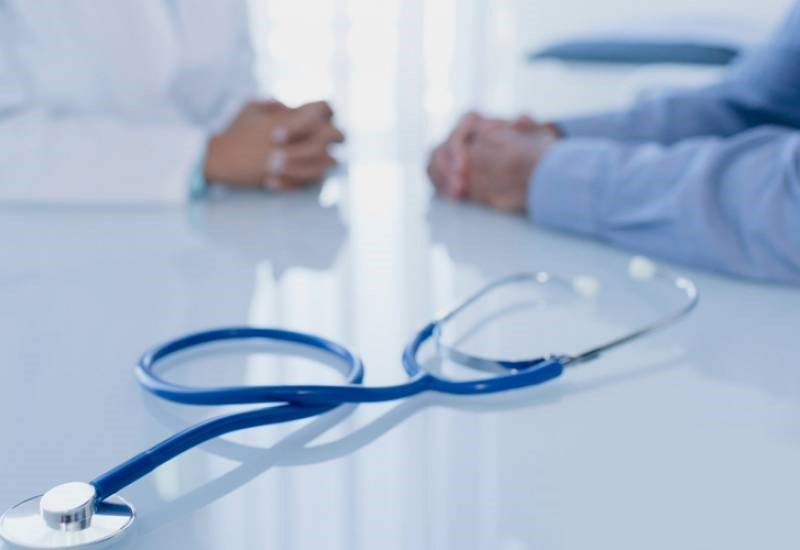 Pre-pregnancy Vaccine to prevent fetal birth defects
Majority of Malaysians are only paying attention to vaccinating infants and children but ignoring those risks whereby adults can also suffer from viral infections as well.
Parents and child care providers should be vaccinated because they are the most exposed to infants and children. Vaccination can prevent the transmission of the disease to infants and children who are too young or cannot be vaccinated, including influenza, MMR (measles glands), mumps and rubella, also known as German measles) 丶 Chickenpox 丶 Tdap (tetanus, diphtheria and pertussis, also known as whooping cough) and polio (commonly known as poliomyelitis).
Women should consider vaccinating before they become pregnant. This is to prevent infectious diseases from causing birth defects of fetus.
The elderly is also one of the most vulnerable groups. Because the immune system of the elderly is generally weakened, vaccination provides an umbrella to prevent pathogens from attacking the immune system. Therefore, doctors recommend people over the age of 50 to receive vaccination of influenza, whooping cough, pneumococcus pneumoniae and herpes zoster.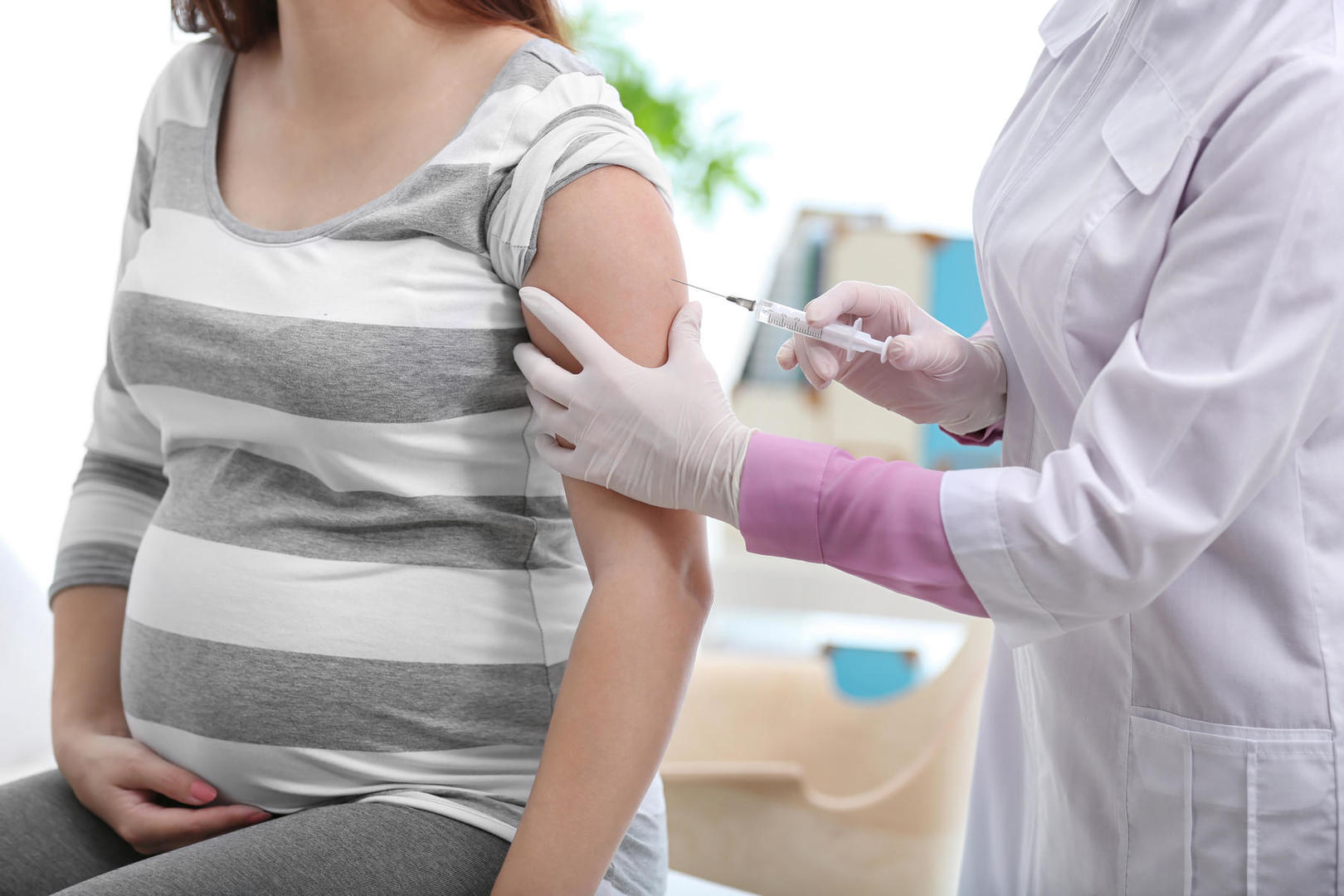 Chronic patients should take initiatives to prevent risks
Take hepatitis B as an example. Although there are vaccines available for preventing this viral infection, there are still many people infected by hepatitis B in our country.
People with chronic diseases, such as lung disease, diabetes, heart disease and chronic liver disease, they should actively reduce their risks of infections. This group should be vaccinated against influenza, Streptococcus pneumoniae, Hepatitis A and Hepatitis B.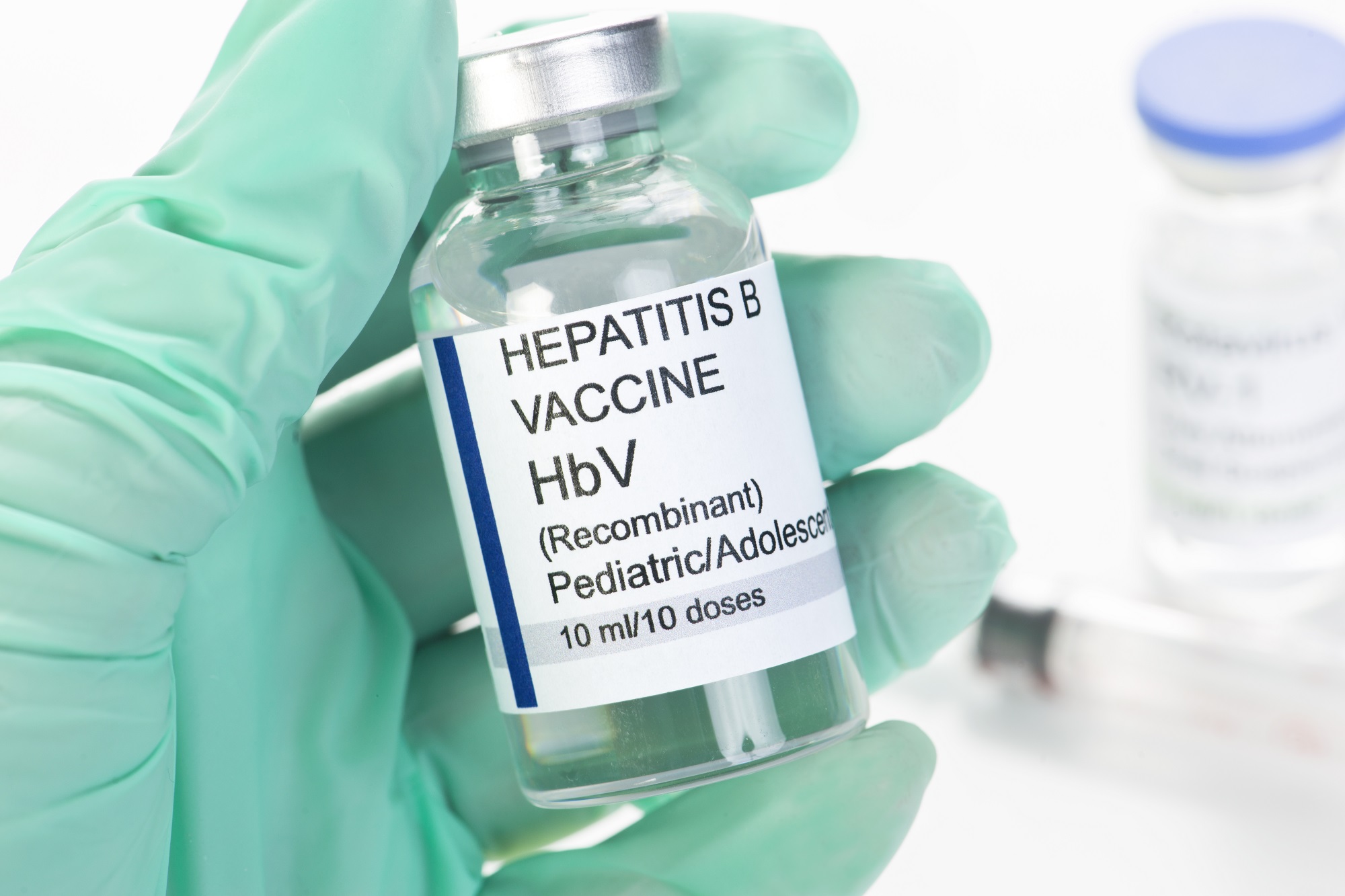 People who travel frequently are encouraged to get vaccinations on influenza, Streptococcus pneumoniae, meningococcal, typhoid fever, hepatitis A, yellow fever, Japanese encephalitis, tetanus, diphtheria, acellular pertussis, and MMR.
In addition to these general vaccines, some other adults also requiring additional vaccine protections. For example, sexually active people, it is best to be vaccinated with HPV and hepatitis B vaccine; people who face the risk of wounds must be injected with tetanus vaccine, gourmet food lovers are also advised to get hepatitis A and typhoid vaccines.
Influenza vaccines are vaccines that adults generally need to take. Although they do not give 100% immunity, at least they can offer as high as 80% of protection. If the number of vaccinated people increases, the remaining people around them can be protected too. Of course, this is far better than no prevention putting in place at all. Through this kind of vaccination program, we can increase the number of people getting flu shots.
The influenza virus can be deemed deadly. However, it is still not considered as a disease that must be declared nor reported by doctors, hence the Ministry of Health has not collected any data on deaths causing by this infectious disease.
Influenza is regarded as common cold quite often
The vaccine that is most easily overlooked and confused is influenza vaccine. Many people cannot differentiate in between influenza and common cold or flu. They think that common cold does not require any prevention. Nevertheless no one can ensure that the infection is merely a common cold, instead of influenza which potentially can be fatal?
People mistakenly assuming vaccine-preventable diseases like other harmless diseases. The most typical example is influenza and the common cold. People also tend to underestimate the risks of vaccine-preventable diseases, but they are even less aware that these diseases are rather complicated and can be expensive to treat.
According to the year 2012 survey, fewer than 50% of adults in Malaysia were vaccinated against influenza vaccines, and quite often medical staff did not make any recommendations too. Some people worry that vaccination will bring some side effects. These errors have become an obstacle to promote vaccination indeed.
In the case of influenza, for example the outbreak such as H1N1, everyone can be infected potentially, but many people do not aware that they have contracted such viral infection and still assumed it was merely a common cold. In fact, influenza never disappear, and its consequences are not the same as the common cold viruses. Failure to take the influenza seriously can become a fatal mistake.
Influenza vaccination costs less than RM100, and should to be done once a year
The influenza virus is constantly changing, and it can cause variety of diseases, such as encephalitis, myocarditis, otitis media, and even organ failure. However, an influenza vaccine is only costing in between RM 65 to RM100; it is only required once a year.
People infected by influenza will have symptoms on a day before the onset of the disease, of which they may last for 5 to 7 days later. This infection can be transmitted to other family members through the air, especially children and the elderly or patients with poor immune systems. Influenza can cause many sequelae.
The high-risk groups of influenza are children under 5 years old, pregnant women and the elderly. Therefore, it is recommended that infants aged over 6 months and elderly aged 65 years old and above, should be vaccinated against influenza each year.
Too many types of vaccines lead to confusion
Vaccinations are ways to protect adults from preventable diseases, but no thanks to many misconceptions, a lot of people still opine that adults do not need to get vaccinated.
Many patients who suffered from preventable diseases, did experience longer hospital stays and increased costs. The relevant authorities should promote adult vaccination programs, establish guidelines, and recommend that adults should be vaccinated by five types of major vaccines.
Part of the problem is caused by too many choices of vaccines are available to public, ends up many people do not know which one to take. Therefore, the "adult vaccine inspection" program aims at helping people to identify which group they are belonging to and assisting them to decide which types of vaccines they should get eventually. Under this scheme, the public can consult those clinics which participating in this project, so they can seek further information on adult vaccination.

The public can search for adult vaccine list
Many Malaysians have the impression that vaccinations are only required for infants and children. Majority of population assuming adult's immune system has already well established, thus no special vaccination is necessary anymore. As such, the rate of vaccination against preventable diseases among adults, is still regarded as very low relative to other developed countries.
However, vaccine-preventable diseases do pose a lot of dangers to adults. The terrible consequences include suffering many medical complications, prolonged hospitalisation and high medical expenses, and sometimes may even facing permanent disability or death.
Therefore, the Malaysian Society of Infectious Diseases and Chemotherapy (MSIDC) has promoted a program called "Adult Vaccine Inspection". This is the first vaccination program planned for targeted people in Malaysia, including parents, child care providers, elderly people, and chronic disease patients and frequent travellers.
The factors to be considered include health, age, lifestyle, and occupational for preparing appropriate advice; meanwhile travellers encompassing abroad business travelling, tourists, and pilgrims.
Under the Adult Vaccine Screening program, people can search the list of "Vaxin Checks" online and then find a suitable clinic to discuss the required vaccination needs with a trained doctor. At present, there are already 250 clinics participating in the program. The goal of the association is to participate in 1,000 clinics nationwide at the end of the year.
For searching online clinic information, please visit www.ifl.my/vaxincheck.
Preventable Diseases Via Vaccinations

Vaccination

Disease

Complications

Diphtheria

Blockage of airways

Myocarditis, paralysis, kidney failure

Hepatitis A

Hepatitis

Liver failure

Hepatitis B

Hepatitis

Liver failure, liver cancer

Human Papillomavirus
( HPV )

Warts, cervical cancer

Cancer of vulva, vagina, penis, anus, mouth and throat

Influenza

Fever, headache, sore throat, muscle pains, cough, running nose, encephalitis

Pneumonia, acute otitis media, myocarditis, Guillain-Barre syndrome ( attacking peripheral nervous system )

Japanese encephalitis

Encephalitis

Neurologic symptoms, seizure

Measles

Rash

Bronchitis, otitis media, encephalitis, subacute sclerosing panencephalitis ( SSPE, can be fatal )

Meningococcal

Meningitis, petechial rash

Organ failures, sepsis

Mumps

Swelling of paratid glands

Meningitis, loss of hearing orchitis, can cause sterility.

Pertussis, 100-day cough

Violent coughing

Pneumonia, encephalitis, spasms

Pneumococcal

Pneumonia

Meningitis, loss of hearing

Poliomyelitis / polio

Paralysis

Lung failure, meningitis, encephalitis

Rubella / German measles

Rash

Joint pains, miscarriage, fetal congenital defects, inflammation of nerves

Tetanus

Jaw spasms

Bone fractures, due to serious muscle spasms

Typhoid

High fever

Intestinal bleeding

Chicken pox

Chicken pox

Encephalitis

Yellow fever

Hepatitis and fever

Organ failure, bleeding

Shingles

Rash with blisters

Painful rash, encephalitis, stroke
Note : This article is meant for reference of public only. Should you have any question after reading it, please consult medical professional.
Source : Original article is printed by Sin Chew Daily, Malaysia.