Protecting Stomach & Fighting Bacteria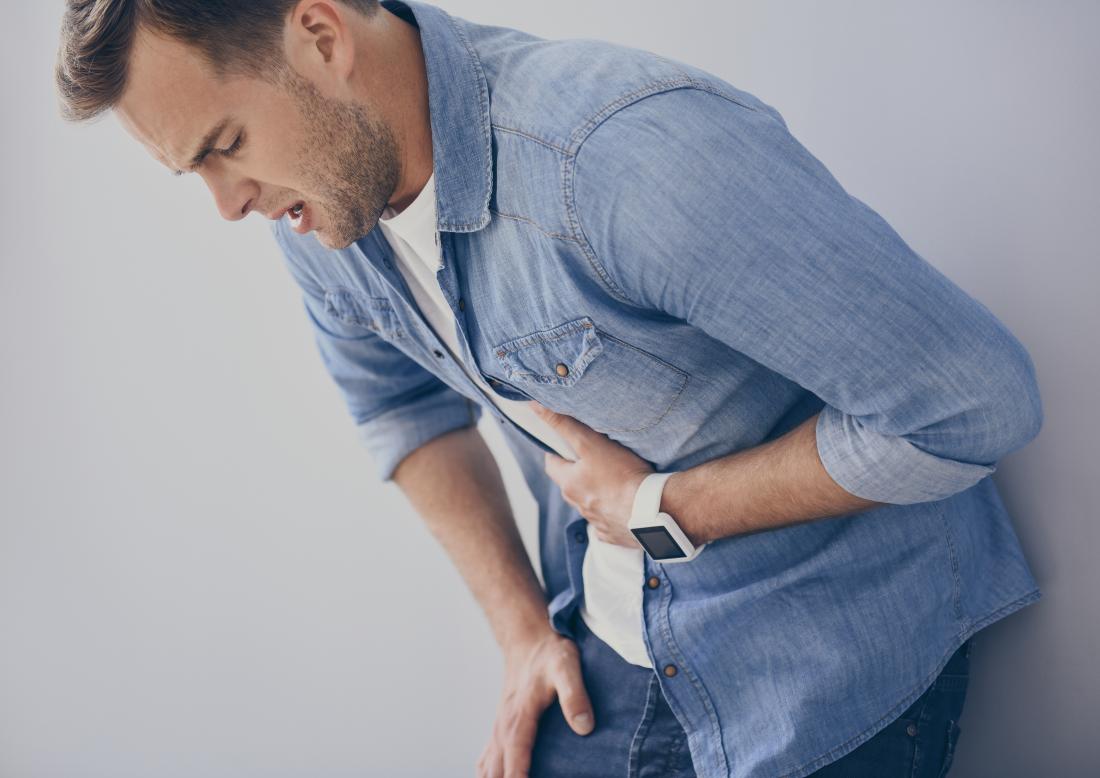 Helicobacter pylori (H.pylori) is a spiral, flagellar bacteria. It is parasitic on the protective mucosa of the human stomach wall and is very common amongst Malaysians. Although human stomach acid has a strong bactericidal function, H.pyolori bacterium can still survive in the stomach because it can secrete a large amount of urease which can be converted into alkaline ammonia, thus forming a neutralization effect on stomach acid. A solid protective barrier was built around the body of H.pylori to prevent acid erosion.
When H. pylori is parasitized in the stomach, it may cause epithelial cells in the stomach to become inflamed and cause other pathologies, leading to a variety of gastrointestinal diseases, such as acute or chronic gastritis, gastric ulcers, duodenal ulcers, and so on. There are also research findings which indicate H.pylori as one of the factors that causes gastric cancer. Of course, the occurrence of gastric cancer is caused by multiple factors. Even if there is no infection with Helicobacter pylori, gastric cancer may occur.
Most infected people do not have any specific symptoms. The more common symptoms are abdominal pain, bloating, nausea, vomiting, snoring, or fart; all are typical indigestion and gastritis symptoms. Of course, there are still other causes of stomach problems, including smoking, alcohol, stress, nonsteroidal anti-inflammatory drugs, aspirin, and so on. If H.pylori infected patients are carrying above-mentioned risk factors, their risks of contracting peptic ulcer will be increased significantly.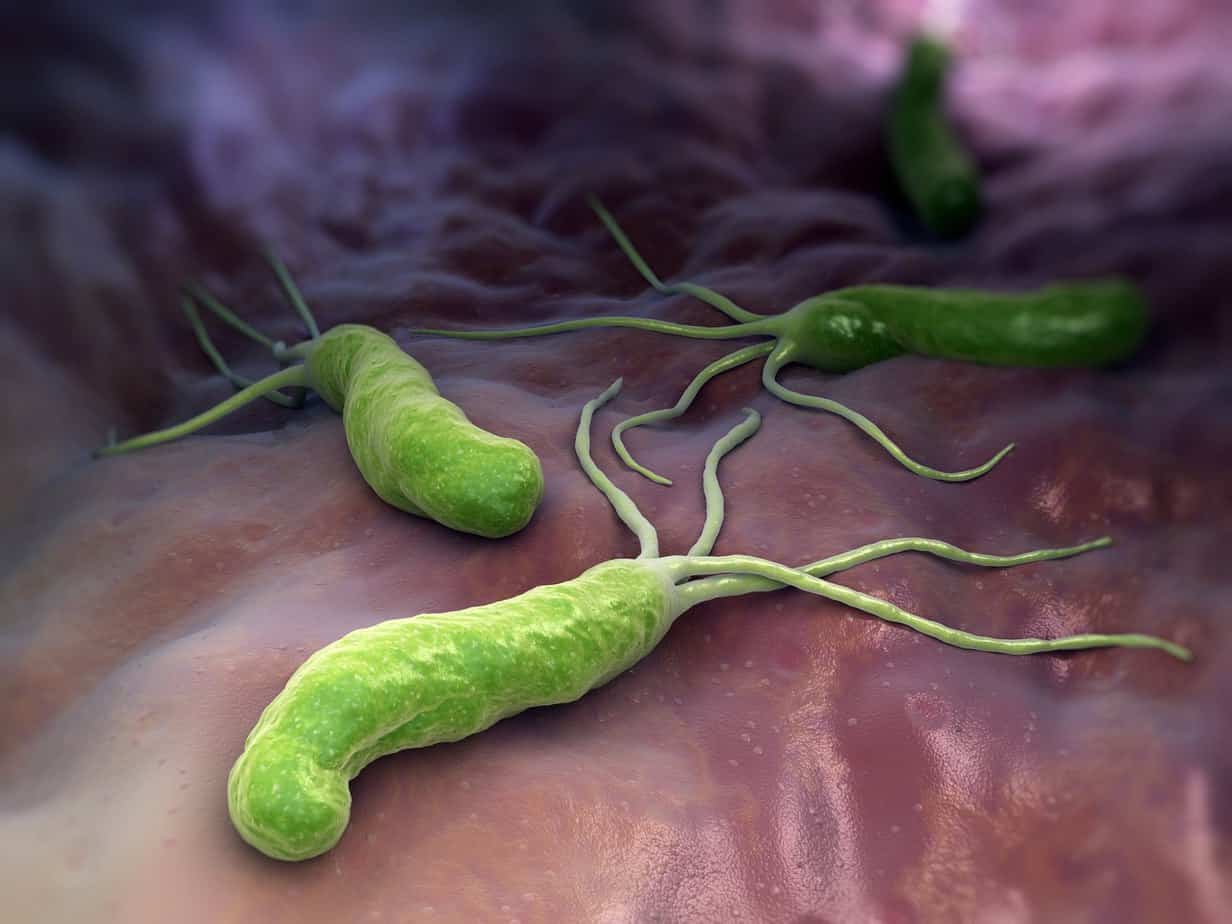 There are several ways to detect H.pylori. Simpler and quicker tests include blood tests, breath tests, and faecal tests. In Malaysia, most family clinics are using blood tests to detect serum IgG antibodies and carbon thirteen urea breath tests. If a positive serum antibody is detected, it means that the patient has been infected in the past or is currently infected with bacteria. Relatively, breath test is considered more accurate in detecting the presence of H.pylori.
Considering current medical technology, H.pylori infection can be cured. Patients are required to receive Triple Therapy. This includes two antibiotics for H.pylori eradication, combined with a Proton Pump Inhibitor to reduce ulcer irritation and assist in recovery. The entire course of treatment takes between one and two weeks. Patients need to take all medicines exactly as directed by doctors, in order to achieve the best outcomes.
"War against H.Pylori " does not depend on drug treatment alone. Even after patients are cured, it is still necessary to maintain a good life and eating habits.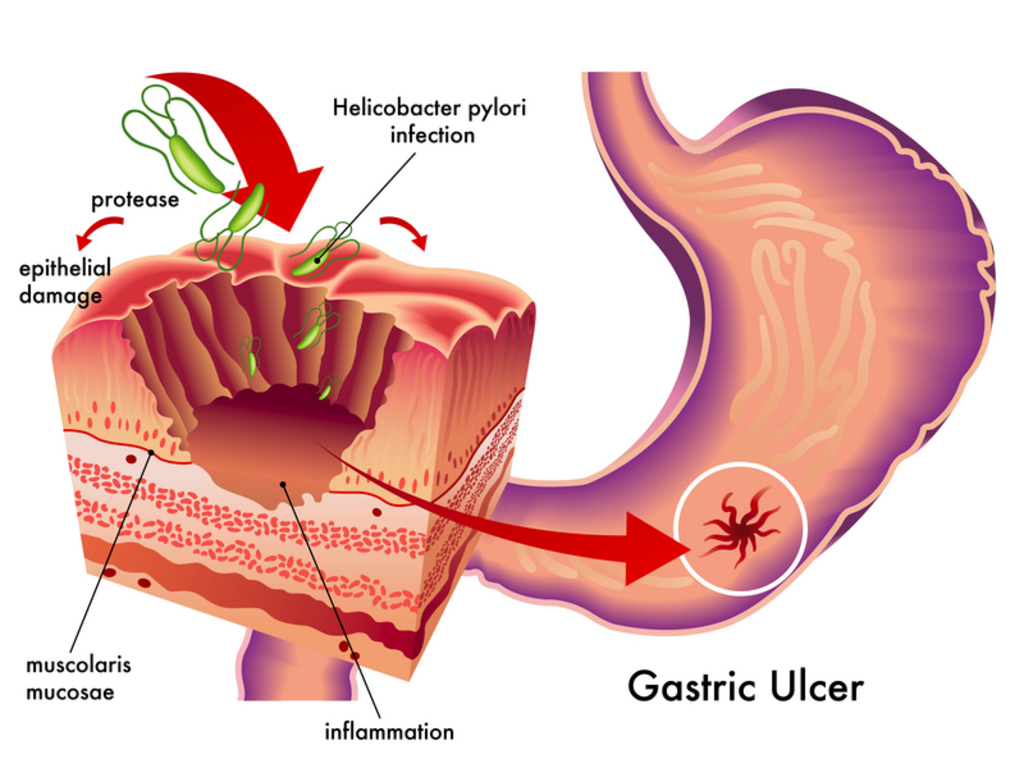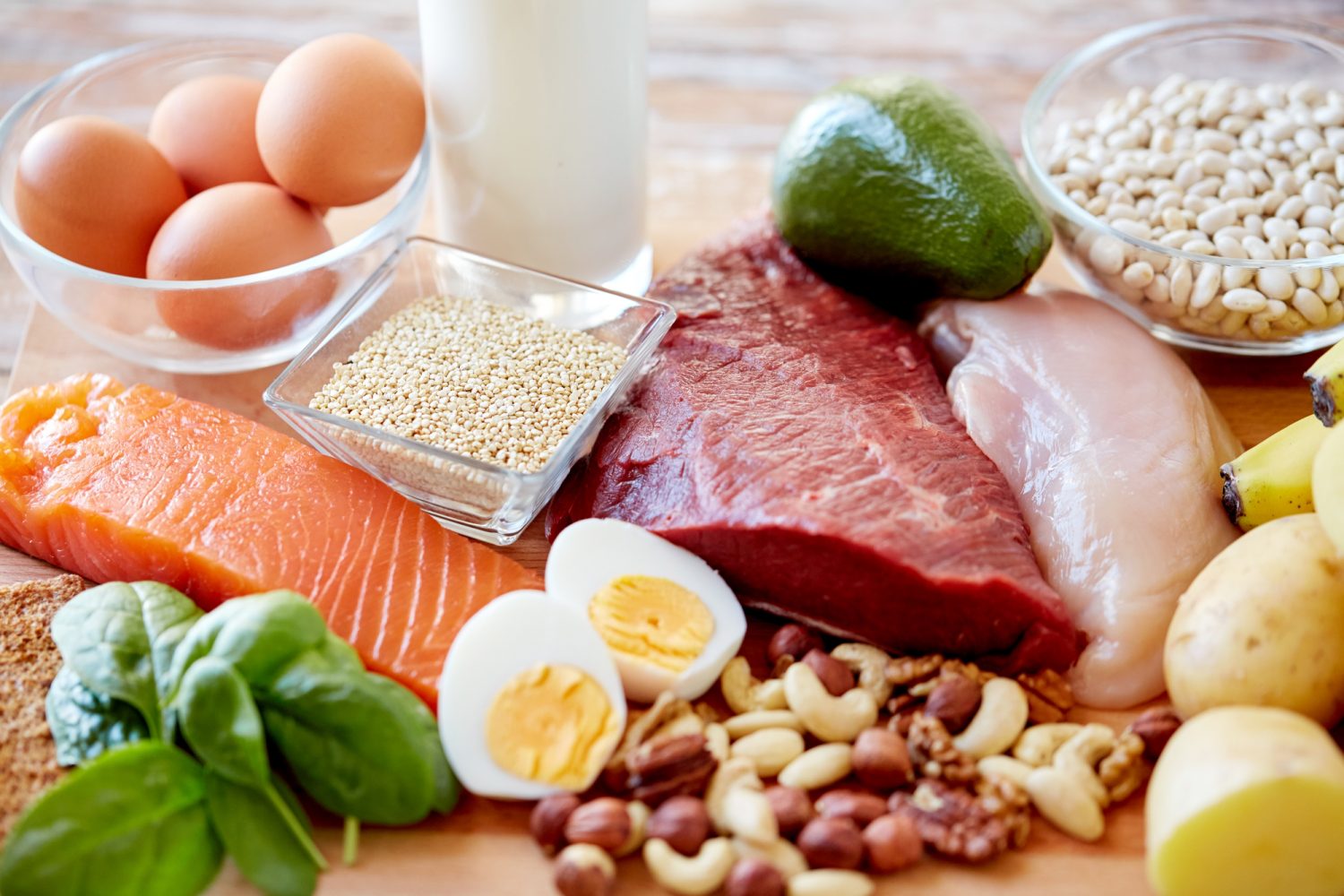 Note : This article is meant for reference of public only. Should you have any question after reading it, please consult medical professional.
Source : Original article is printed by Sin Chew Daily, Malaysia.